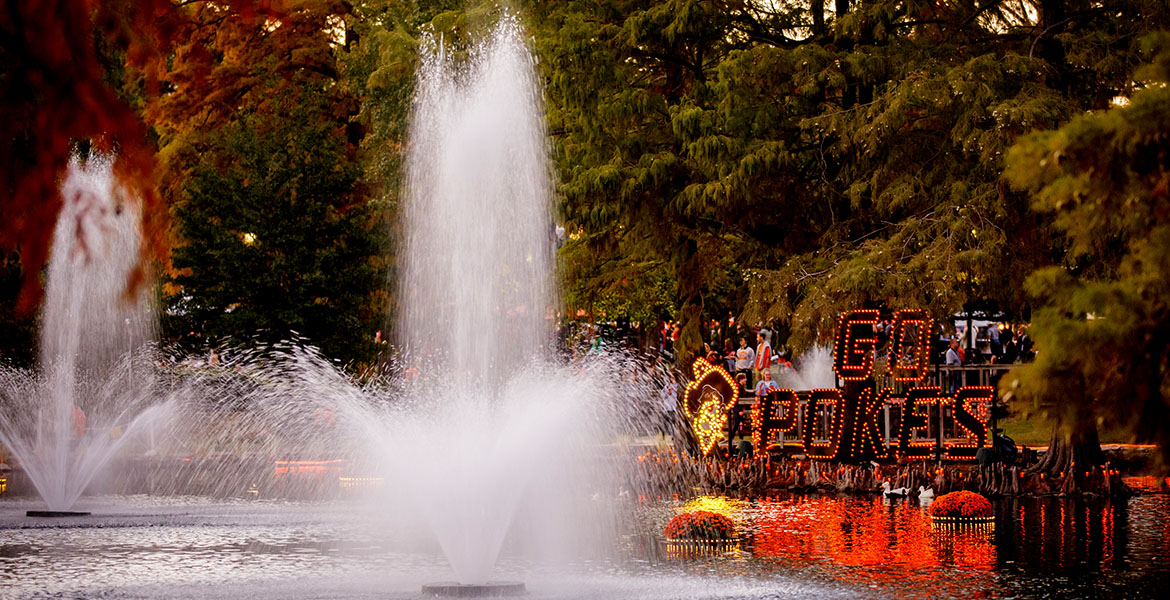 Centennial OSU Homecoming Executive Team Announced
Friday, December 11, 2020
The OSU Alumni Association is proud to announce the students selected for the 2021 OSU Homecoming Executive Team. These eight students will lead the Steering and Big Committees, which are made up of more than 200 student volunteers.
Executive Director: Ariel Scholten; Sebastopol, California; agricultural communications
Caroline Raschen; Tulsa, Oklahoma; marketing
Audrey Oschner; Stillwater, Oklahoma; agricultural communications
Lauren Monroe; North Richland Hills, Texas; strategic communications
Natalie Evans; Claremore, Oklahoma; chemical engineering
Aubrey Buckmaster; Weatherford, Oklahoma; agricultural communications
Kaylee Holt; Shattuck, Oklahoma; agribusiness
Madelyn Gerken; Kingfisher, Oklahoma; animal science
OSU's Homecoming is presented each year by the OSU Alumni Association and is nationally recognized as "America's Greatest Homecoming." The event returns tens of thousands of proud alumni to Stillwater to partake in the festivities and reconnect with their alma mater.
Due to the COVID-19 pandemic, the Alumni Association was unable to host the 2020 edition of Homecoming, which was slated to be the centennial celebration of this OSU tradition. The Alumni Association plans to celebrate the centennial in 2021 but will continue to monitor the ongoing pandemic.
Dates for the centennial Homecoming will be announced following the publication of the 2021 Big 12 Conference football schedule.
For more information about OSU Homecoming, visit http://ORANGECONNECTION.org/homecoming.
MEDIA CONTACT: Sarah Bildstein Wanzer | OSU Alumni Association | 405.744.2881 | sarah.bildstein@okstate.edu