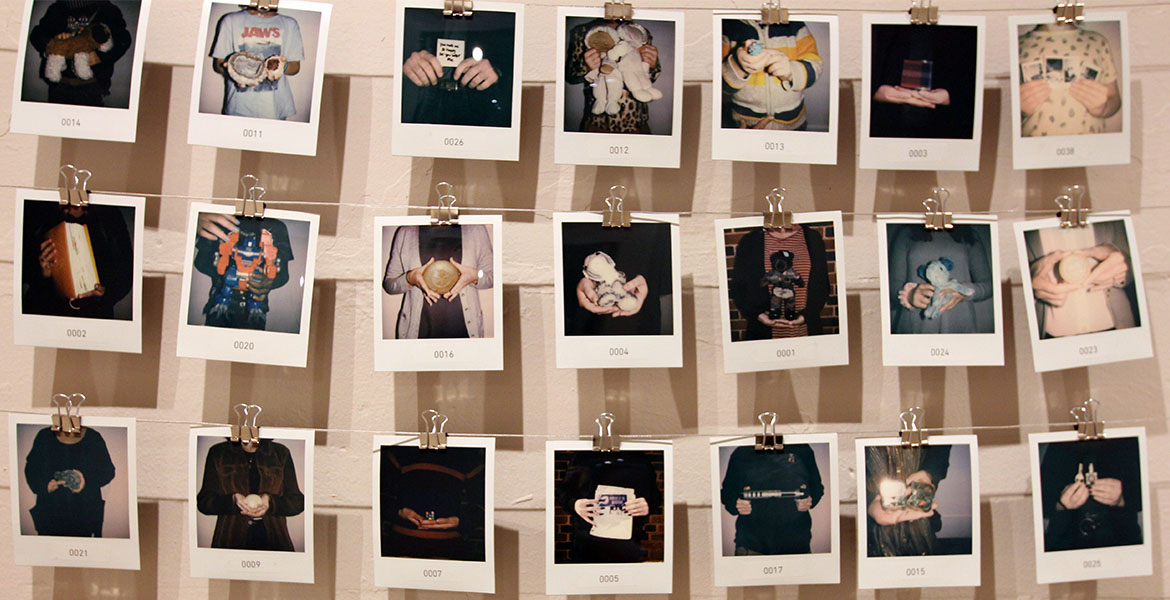 Cherished Possessions community art project sweeps through Stillwater
Friday, February 21, 2020
Ever discover something near and dear to your heart? Most likely, yes — we all have Cherished Possessions. And a new community project at the Oklahoma State Museum of Art is offering you the opportunity to share and experience these heartfelt items.
The community art project, titled Cherished Possessions, is inspired by the exhibition In the Mind of a Collector. It delves into why humans collect and treasure certain objects.
If you've got a small item you treasure or something you collect, bring it to the museum. Staff members will photograph you and your item. Those photos and any written comments you'd like to share will become part of the exhibition, on display in the mini vault. The invitation to share is open to all during the museum's business hours.
Cherished Possessions will be on view as a part of In the Mind of a Collector through July 18. Special events including a Final Friday Art Crawl on Feb. 28 and Second Saturday on March 14 are scheduled, inviting the community to experience the exhibition and contribute to Cherished Possessions.
"Just as each work of art in this exhibition has a story behind how and why [George R.] Kravis acquired it, we wanted to hear stories from our community and what objects they cherish," said Cat de Araujo, associate curator of education. "By sharing their stories, we can enrich each other's lives and work together to make something great as a community.
"We have had visitors bring in so many unique things. There have been teddy bears, books, a teapot, gifts from loved ones and even a lightsaber. Each object is a small window into someone's life. It will be amazing to see how many people participate and come back to see this project grow."
In January, museum staff started sharing their own Cherished Possessions.
Casey Ihde, visitor services and education specialist, brought in a unique stone that was once a part of a fountain on her grandmother's lawn.
"When my cousins and I were young, this fountain was a central part of many games. It was a great home base and even a way to cool off on a hot day," Ihde said. "After [my grandmother's] passing, the fountain was broken up and pieces were distributed among all her grandchildren. Every time I see it, I think of her and the joy she brought to many."
The inspiration came from Kravis' words: "Sharing my collection with others has always been a pleasure; more recently, it has become my mission."
In formulating programs and education around the exhibition, the theme of collecting and sharing became prominent. "Creating an opportunity for the community to have an outlet to share became so important," Araujo said.
For more information about Cherished Possessions or to schedule a group event to participate, contact de Araujo at catarin@okstate.edu. To learn more about In the Mind of a Collector, visit museum.okstate.edu.
MEDIA CONTACT: Kristen Duncan | OSU Museum of Art | 405-744-2783 | kristen.duncan@okstate.edu