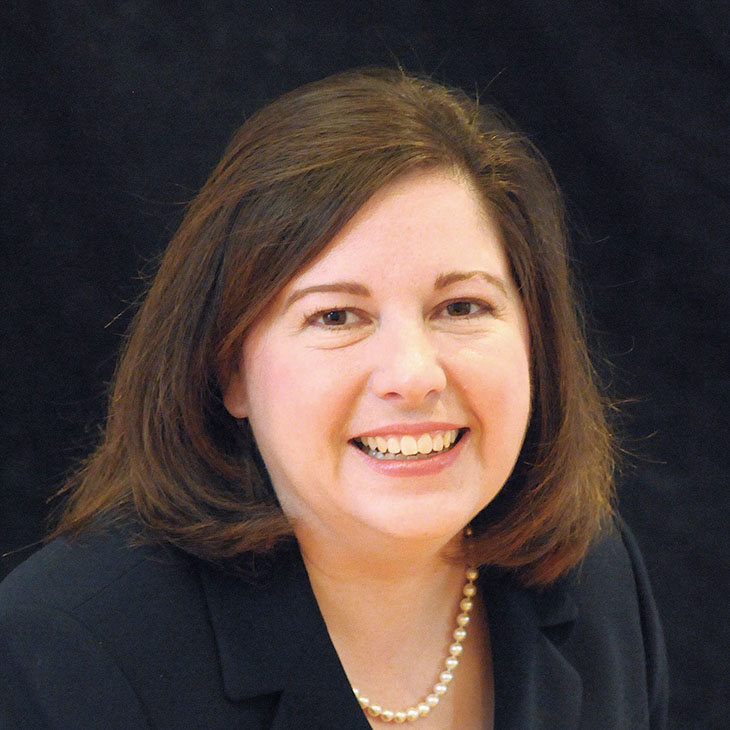 Dr. Sheryl Tucker elected to board of directors for the Council of Graduate Schools
Wednesday, December 9, 2020
Oklahoma State University continues to be a leader in higher education with the election of Dr. Sheryl Tucker to the national board of directors for the Council of Graduate Schools.
Tucker currently serves as Oklahoma State University's vice provost and dean of the Graduate College and will now join the CGS board as one of 11 members tasked with shaping and advancing the future of graduate education nationally.
"I passionately believe in servant leadership," Tucker said. "As a graduate dean, I see my role as facilitating the success of our students and faculty, and it is one I thoroughly enjoy."
Tucker's role doesn't stop there though.
"I also believe that my leadership responsibilities extend to my profession and have been elected to, and served in, regional graduate education organizations like on the Conference of Southern Graduate Schools Executive Committee," she said. "As an experienced senior administrator, I appreciate the trust my colleagues have placed in me to represent them at the national level on the CGS Board of Directors."
The Council of Graduate Schools is the only national organization in the U.S. dedicated solely to the advancement of graduate education and research, said CGS President Suzanne T. Ortega.
"Higher education encompasses a broad range of topics and individuals," Ortega said. "It is vitally important that we as an organization represent the unique needs of master's and doctoral programs through our research, advocacy, and engagement.
Being on the CGS Board of Directors is an opportunity for Tucker to help shape the future of graduate education from best practices initiatives to legislative advocacy, she said. This position also provides enhanced visibility for Oklahoma State University's graduate programs, research and creative enterprises and recognizes the university's role in developing the next generation of leaders, she added.
"Dr. Tucker's dedication to improving access and opportunities for graduate students from underrepresented groups, past experience as program director for the National Science Foundation's Graduate Research Fellowship Program, and contributions as a member of the PhD Career Pathways advisory committee will provide valuable expertise to CGS," Ortega said.
The OSU Graduate College has a mission statement — Developing the person, the scholar and the professional — and Dr. Tucker is focused on doing just that.
"It is a privilege to serve the graduate education community and have the opportunity to have a broad and lasting impact on our organization and our country's future," Tucker said.
MEDIA CONTACT: Harrison Hill | Research Communication Specialist | 405-744-5827 | harrison.c.hill@okstate.edu