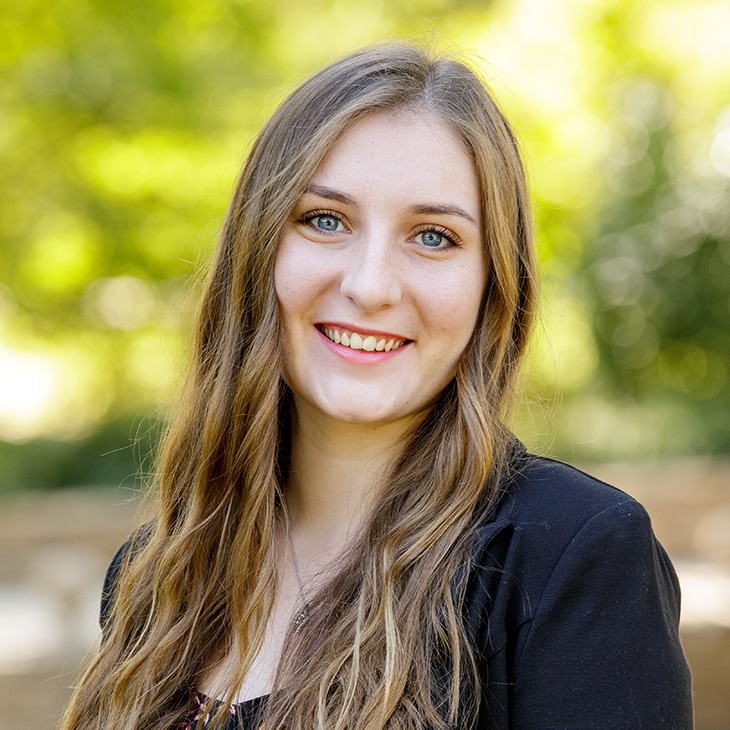 McNair Scholars and student athletes answer call to become OKC Heroes
Friday, October 30, 2020
COVID-19 has been a burden for public school systems across the state, but particularly for those that were already struggling. Nowhere is that more apparent than at F.D. Moon Middle School.
Freedom City founder and President Brittany Carter-Thomas said school administrators there have reported over 90% of students were already achieving below grade level. Entering the 2020 school year, she said administrators reported students had lost at least 50% of what they learned last year due to learning disruptions from the pandemic.
When Carter-Thomas reached out to Oklahoma State University's Division of Institutional Diversity last month, she was looking for "OKC Heroes" to help students with math, reading and mentorship.
Each semester, OSU's TRIO Ronald E. McNair Postbaccalaureate Achievement Program engages in community service projects. The timely request from Freedom City, Inc., a nonprofit organization that seeks to remove barriers and provide support for students and families in Oklahoma City, was met with enthusiasm. Eight members of the program were quick to answer the call and are now making a major impact in the lives of these students.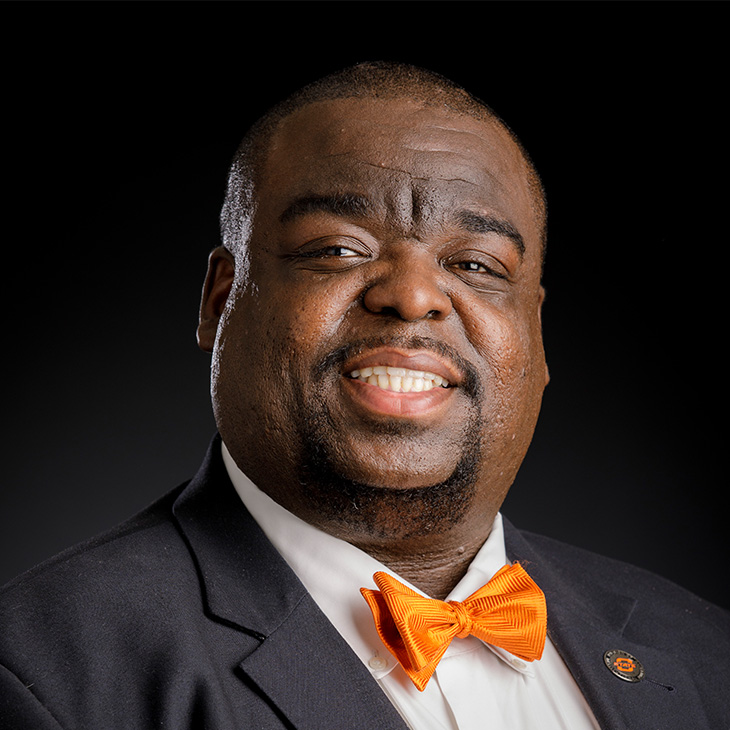 "Once our scholars learned of the request to volunteer with Freedom City, Inc. through the division of Institutional Diversity, they stepped up with great excitement and optimism," said Dr. Clyde C. Wilson, Jr., assistant vice president for Institutional Diversity and director of the McNair Scholars Program at Oklahoma State University. "We are incredibly proud of our scholars' work to impact young people's lives in a meaningful way. We are ecstatic that our scholars are civically engaged and intentionally representing Oklahoma State University with pride."
Student volunteers Casandra Salinas, Mary Kate Dykes, Tinh Dang, Lauren Beugelsdyk, Isela Ortiz, Stormie Dreadfulwater, Sydney Markham and Sky Triece come from a wide variety of disciplines, but they are unified in their goal to serve through mentorship in Freedom City's four programs: Reading Buddies, Math Buddies, Freedom Mentoring and Freedom Girls.
Salinas, Dykes, and Dang serve as math and reading buddies to help students improve their reading and math skills. Triece, Dreadfulwater, Beugelsdyk, Ortiz, and Markham have volunteered as reading buddies. Both Dreadfulwater and Salinas are also "Freedom Girl" volunteers, helping girls find and use their voice to change the community by exposing them to different art forms.
Beugelsdyk said she was eager to get involved because she remembers the impact mentors had on her as a young reader.
"As a reading buddy, I have remembered what it feels like to find a book, fall in love with the characters, and become immersed in a totally different world," she said. "I think that, for many of these students, they are coming to realize that reading doesn't have to be a chore, but rather that it can be just as entertaining and immersive as watching TV or playing video games. It is such a wonderful experience to see these students grow in their skills and to see that they are actually excited to read with me each week."
Beugelsdyk said these kinds of programs are more important now than ever.
"Since these kids have to spend so much time indoors, we are trying to help them learn to love reading and learning so they can use this time to grow instead of losing enthusiasm and knowledge while they are stuck at home," she said.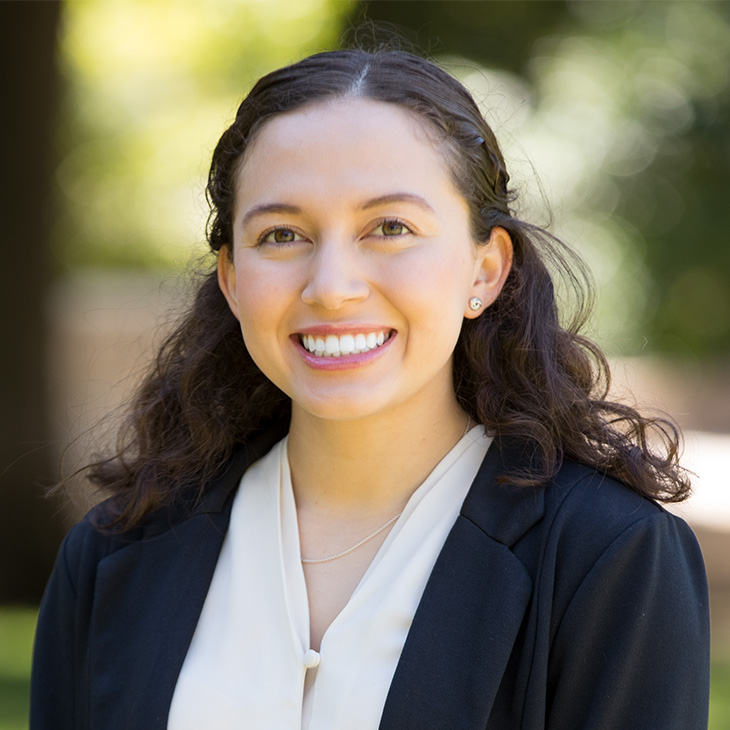 Fellow mentor Isela Ortiz knows reading skills are critical for academic success. She recalls she didn't enjoy reading until a sixth grade teacher inspired her.
"Mrs. Strozier — she made such an impact I still remember her name — forced us to read for an hour every day at school. … Basically, I went from being embarrassed about my 'fifth grade' reading level to being proud of my end of year 'twelfth grade' reading level. This progress was largely fueled by her commenting on how much better I was getting at reading and nominating me to pick some free books from the Scholastic book fair. I remember she believed in me and it was nice getting to choose books because I finally thought I was good at reading. Having confidence in my reading abilities made me actually enjoy reading.
"I think in this current pandemic it is nice for the students to have someone, besides their family members, to talk about their lives to. It's important to make them feel heard and like learning is still fun and important, especially given the situation. Much like my sixth grade teacher fostered some confidence in me, I'd like to help another student become confident in their own reading abilities."
Carter-Thomas said OSU football players, led by wide receiver Landon Wolf, have been involved with the program, as well, mentoring students on a weekly basis.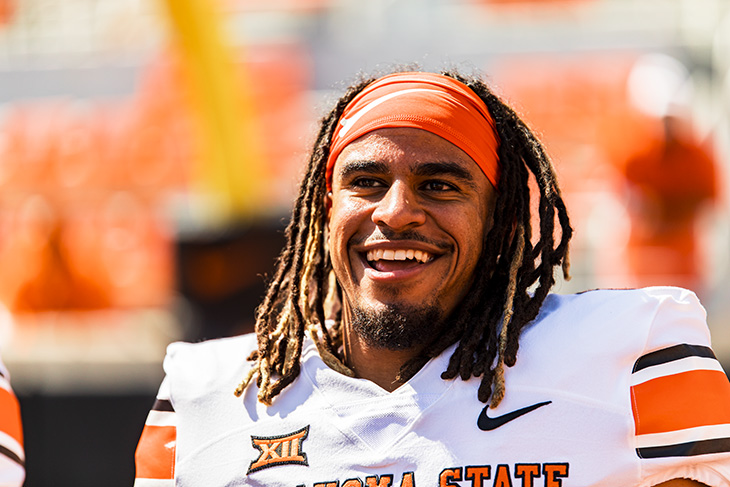 "Every Wednesday, from noon to 1, they meet with students using Google meet," she said. "The students are often starstruck and they're excited to hear from some of these athletes who grew up in similar situations and are now doing great things."
Carter-Thomas said their contributions are helping students improve not just their math and reading skills, but their life skills as well. She said their contributions are more meaningful than they may realize.
"The population we serve, 94 percent of these students failed the state reading and math exams," she said. "They need a lot of support and what these OSU students have done is giving them hope and a broader perspective.
"We couldn't do this alone. OSU's support is huge. Together we are making a difference. It means so much. One positive person can change the entire trajectory of a child's life."
Carter-Thomas said she was inspired to create the organization after hearing daunting statistics about shortcomings in math and reading proficiency scores from some schools within the Oklahoma City Public Schools system. In 2018, she and her husband relocated from Miami, Florida to Oklahoma City with a calling. In 2019, they had launched the nonprofit, which has now mentored roughly 700 students.
"Districts were telling us 'we need mentorship programs.' So, that's what we did."
Dr. Jason F. Kirksey, OSU vice president and chief diversity officer, said this kind of outreach is at the heart of OSU's land-grant mission.
"The willingness of these McNair Scholars and student athletes to engage with Oklahoma City middle school students, at a time when as OSU students that are also adjusting to a dynamic learning environment, reflects the embodiment of the OSU spirit. We are so incredibly proud, and frankly not surprised, at our students' recognizing this is an opportunity to do the work that so many talk about, but are unwilling to do. Their efforts are purposeful, and undoubtedly, transformative for both groups of students." he said.
MEDIA CONTACT: Mack Burke | OSU Editorial Coordinator | 405.744.5540 | mack.burke_iv@okstate.edu
Brittany Carter-Thomas | president of Freedom City, Inc. | 405.312.5236 | brittany@freedomcityokc.com