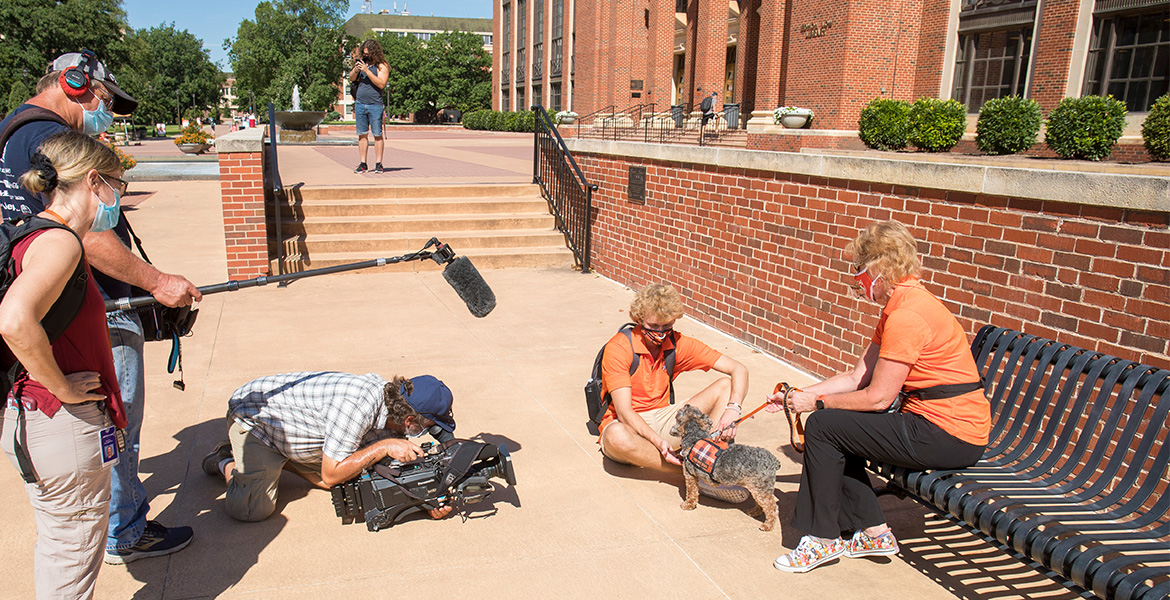 My Experience on the TODAY Show: Meet Freshman Jared Moore
Friday, August 21, 2020
When OSU Brand Management approached Jared Moore, a freshman from Coldwater, Kansas, and a member of Phi Gamma Delta fraternity, to be the focus of a TODAY Show story about how OSU approaches contact tracing, he jumped headfirst into the opportunity
The general business major worked hard to prepare for his interviews and allowed the film crew to shadow him on his second day as a new college student.
Here's what he thought about this most unusual back-to-school experience:
What went through your mind when you were asked to be in this story?
It was just an opportunity I couldn't pass on. Not a lot of people can say they were on the TODAY Show, so I knew it was something I couldn't pass on.
How did you prepare?
I prepared by just running through some practice questions and just going to bed early the night before. I wanted to make sure I would be able to do well the next day.
What was the most fun thing about the day?
The most fun thing about the day was definitely petting the therapy dogs, OSU has such a neat thing going on with the therapy dogs, and it is something everyone needs to check out.
What was the most nerve-wracking thing about the day?
The most nerve-wracking thing was the first time I met the camera crew and producer. From then on, it was perfectly fine, but not knowing their expectations and meeting them was tricky.
What did you think of the story? What have your parents and friends been saying?
I thought the story was awesome. It's so cool to see yourself on national television, and that's something you can carry with you forever. My parents and friends have been texting me, nonstop telling me they saw me on the news, and it is just surreal.
MEDIA CONTACT: Monica Roberts | Director of Media Relations | 405-744-4800