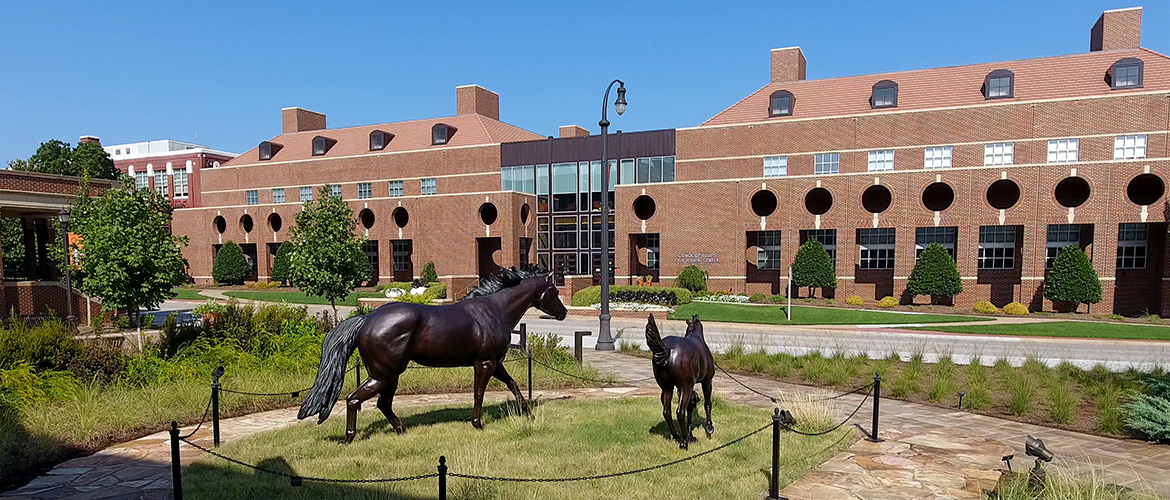 OSU Alumni Association Announces Pokes Palooza Events
Friday, October 16, 2020
The Oklahoma State University Alumni Association has announced Pokes Palooza, a weeklong celebration for students, will take place the week of Oct. 25 in place of OSU's traditional Homecoming celebration.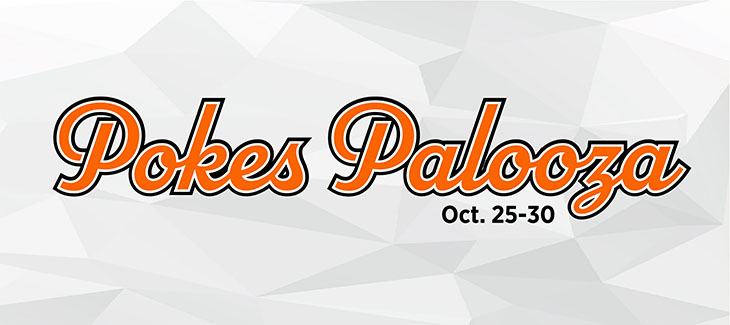 Due to the ongoing COVID-19 pandemic, the Alumni Association is unable to host the 2020 edition of Homecoming, and the centennial celebration will now be planned for fall 2021. The 2020 Homecoming Executive team created Pokes Palooza to bring the spirit of Homecoming to campus despite the pandemic.
"During this time when opportunities for community are slim, the Executive Team is thrilled to fulfill that need through Pokes Palooza," said Clarissa Ratzlaff, 2020 Homecoming Executive Director. "These events not only provide moments of safe fellowship between students, but also represent who we are as Cowboys – when disappointments arise, we make the most of the situation and work to create something great."
The week will consist of three signature events:
Campus Decorations | Sunday, Oct. 25 | 4 – 7 p.m.
Colleges and student organizations are encouraged to decorate their buildings and chalk through campus. Students may pick up chalk in front of the Edmon Low Library and help turn campus orange. Masks are required for chalk pick-up, and social distancing while decorating is strongly encouraged.
Harvesting Hope | Oct. 25 – 30
Similar to the traditional Harvest II food drive supported by the Harvest Carnival, this campus-wide food drive will help ensure Stillwater agencies are prepared to provide community members food for the holiday season. This year, Greek chapters and academic colleges are asked to adopt a Stillwater agency and donate a variety of food items. A list of partner organizations is available at ORANGECONNECTION.org/palooza.
Virtual Concert with Thompson Square | Thursday, Oct. 29 at 8 p.m.
The week will conclude with a free, virtual concert for students with country music duo Thompson Square on Library Lawn. Due to social distancing guidelines, the Lawn will be parceled off with limited attendance. Students are required to register to attend, and masks are required during the event. Those who do not feel comfortable attending in person can register to receive a link to the private concert stream.
"While this year is different than any other, I encourage students to take this opportunity to celebrate our University and give back to the place that has given us so much," Ratzlaff said.
For more information and event details, visit ORANGECONNECTION.org/palooza.
MEDIA CONTACT: Chase Carter |OSU Alumni Association | 405-744-2066 | chase.carter@okstate.edu