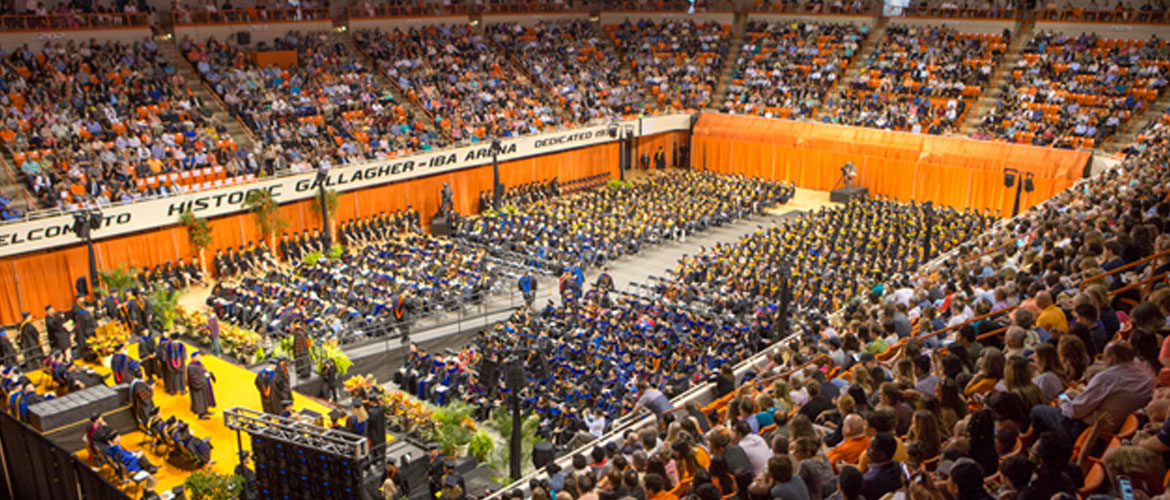 OSU moves May graduation ceremonies to December
Friday, April 3, 2020
Due to the COVID-19 pandemic, Oklahoma State University's May commencement ceremonies will be held in Stillwater on Dec. 11-12.
OSU administration approved the move for the Class of 2020 yesterday. A committee that included students, faculty members and administrators proposed the new arrangements.
President Burns Hargis said every opportunity will be taken to recognize this class, from a video message in May to commencement and special activities in December.
An online RSVP will be sent to the May graduating class. For those unable to participate in the December events, the committee is exploring options to recognize them online or at other future ceremonies.
December commencement ceremonies are also being considered for OSU-Tulsa, although the date has not been confirmed. OSU Center for Health Sciences graduation candidates will be receiving campus-specific information about their commencement ceremonies as well.
Additional details for all campuses will be provided once the information is available.
Students who have feedback or graduation-specific questions can email
commencement@okstate.edu.
MEDIA CONTACT: Monica Roberts | Director of Media Relations | 405-744-4800 | monica.roberts@okstate.edu