OSU senior wins prestigious Gates Cambridge Scholarship
Friday, January 31, 2020
For the first time in 15 years, an Oklahoma State University student has been named a Gates Cambridge Scholar.
Cole Replogle, an Honors College senior from Broken Arrow, Oklahoma, majoring in mechanical and aerospace engineering, is one of just 34 U.S. students to be selected for the eminent scholarship.
He plans to pursue a master's degree in research in future propulsion and power at the University of Cambridge in the United Kingdom. Replogle's research focus at OSU has been on hybrid gas-electric aircraft propulsion and developing systems that are less taxing on the environment.
"The Gates Cambridge Scholarship is one of the most prestigious awards in the world — on par with the Rhodes and Marshall Scholarships," said Jessica Sullins, Henry Bellmon Office of Scholar Development and Undergraduate Research director. "It speaks volumes that an OSU student has been internationally recognized for qualities in line with the mission of a land-grant institution."
"I look forward to representing my home state and OSU as part of a global community at Cambridge," Replogle said.
Honors College Dean Dr. Keith Garbutt offered congratulations to Replogle: "We're incredibly proud of Cole. We know he's done really well. He's just a remarkable young man.
"The Gates is an extremely prestigious award — it's one of the two most prestigious that you can get at this stage in your career," Garbutt said.
The Gates Cambridge Scholarship program was established in 2000 with a $210 million donation from the Gates Foundation to the University of Cambridge. Scholarships are awarded on the basis of applicants' intellectual ability, leadership capacity, and motivation to use their knowledge and talents to improve the lives of others.
At OSU, Replogle has served as a leader of organizations related to his discipline, such as Engineers Without Borders, CEAT Solvers (which he founded to encourage other undergraduates to become involved in research) and CEAT Mentorship.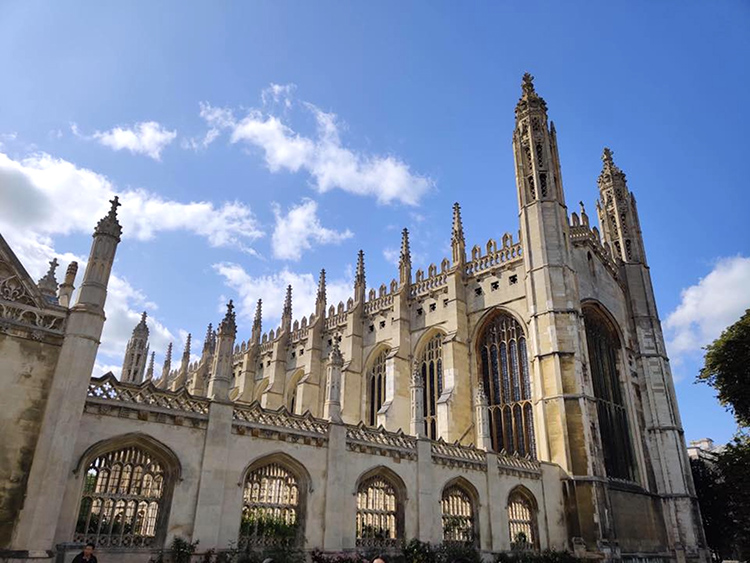 He also has participated in a cooperative education experience at L3 Aerospace Systems in Greenville, Texas, and performed combustion research at Purdue University. He attended the Writers' Workshop at OSU's Doel Reed Center for the Arts and was named a Goldwater Scholar in 2019. He returned to the Writers' Workshop in 2020, serving as a mentor for the 2020 institutional nominees for the Goldwater, Udall, and Truman scholarships.
"Not only is Cole committed to using his academic talents to have a positive impact on the world around him, but he is also driven by a sense of personal responsibility to do so," Sullins said. "For this reason, and a multitude of others, he is an outstanding representative of the student body and OSU."
The Henry Bellmon Office of Scholar Development and Undergraduate Research at OSU has long been a national leader and innovator in scholar development, assisting students seeking national and international scholarships and fellowships. The office also encourages student-faculty mentoring, undergraduate research and international study programs.
MEDIA CONTACT: Jessica Sullins | Bellmon Office director | jessica.sullins@okstate.edu| 405-744-7313