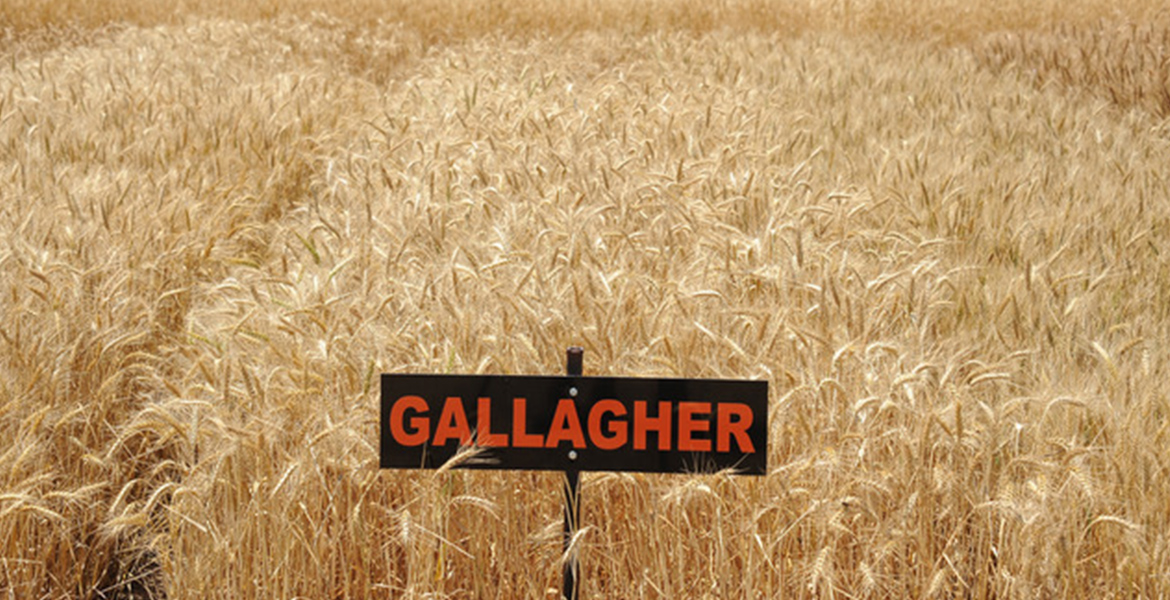 OSU study finds wheat diet not associated with gastrointestinal inflammation
Monday, March 9, 2020
First-of-its-kind research at Oklahoma State University may dispel some claims that modern wheat consumption disrupts gastrointestinal health.
The study, published last November in the "Journal of Agricultural and Food Chemistry," studied the changes in the structure of the gut and inflammatory response of mice fed the modern Gallagher and heirloom Turkey wheat varieties. Both varieties were studied as part of both an optimal rodent diet and a Westernized diet high in fat and refined sugar.
"From an inflammatory standpoint, there was really no difference between the two varieties," said Dr. Brenda Smith, an Oklahoma State University Regents professor of nutritional sciences, John and Sue Taylor Endowed Professor and co-author of the study. "If anything, modern wheat had some minor improvements. When we compared the effect of diets incorporating the heirloom and modern wheat varieties, mice on the modern wheat diet showed improved structure of villi, finger-like projections in the small intestine that increase surface area for absorbing nutrients, compared with the mice fed the heirloom variety. These findings indicate modern wheat does not elicit an inflammatory response and did not compromise the integrity of the gut."
Some critics claim modern wheat varieties have an increased concentration of a harmful gluten protein compared to heirloom varieties. Researchers believe this is the first study to monitor gastrointestinal health of laboratory animals receiving modern or heirloom wheat varieties in the context of a Western-style diet. The varieties selected, Gallagher and Turkey, are important in American agricultural history.
When wheat was first introduced on the Great Plains, varieties that had been successfully grown on the East Coast did poorly. In the 1870s, German Mennonite migrants introduced the Turkey wheat variety grown in Eastern Europe. Turkey performed so successfully that the vast majority of modern U.S. hard red winter wheat varieties trace their origins to it. The Gallagher variety is a modern progeny of Turkey commonly found in pizza, bagels, cereal and bread.
"When these concerns first came out nine years ago, scientists as a whole were not able to directly counter with a scientific study of this kind," said study co-author Dr. Brett Carver, an OSU Regents Professor and leader of the Oklahoma Wheat Improvement Team at OSU. "This is the first study published to compare, in feeding trials, two varieties separated by nearly a century of modern wheat breeding practices. We're not just confirming something that's hypothesized or already published — this is groundbreaking."
While past research has considered topics related to gluten sensitivity, such as the impact on individuals with celiac disease consuming wheat, this is one of the first studies to directly examine the gastrointestinal impact of wheat consumption in the context of a Western diet on otherwise healthy organisms.
"We were looking at the integrity of the gut, the response of immune cells and other health outcomes," said study co-author Dr. Edralin Lucas, an OSU professor of nutritional sciences and Jim and Lynne Williams Endowed Professor. "But there are many opportunities for future research. For example, this study was conducted in a very controlled laboratory environment, and now we need to move the work into a study with human subjects."
Scientists from the American Society of Nutrition and the American Chemical Society as well as many agriculture industry leaders are showing interest. Smith, Carver and Lucas also hope to carry the message to dietitians, personal trainers and others in health care who may be providing nutritional advice.
"This should be a message to the general public, but it's also a message to clinicians," Smith said. "One study doesn't turn the whole tide, but at least it should raise a question: 'Is recommending gluten-free diets to otherwise healthy individuals the best thing to do?'"
A research project incorporating the topics of food production, nutritional sciences and public health is a holistic approach often unique to land-grant universities such as Oklahoma State University, whose mission is to serve the public interest.
"That's the beauty of a land-grant university like this," Carver said. "Many don't realize we have these resources in place."
This research was funded by a grant from the Oklahoma Wheat Commission.

MEDIA CONTACT: Christy Lang | OSU College of Education and Human Sciences | 405-744-9740 | christy.lang@okstate.edu