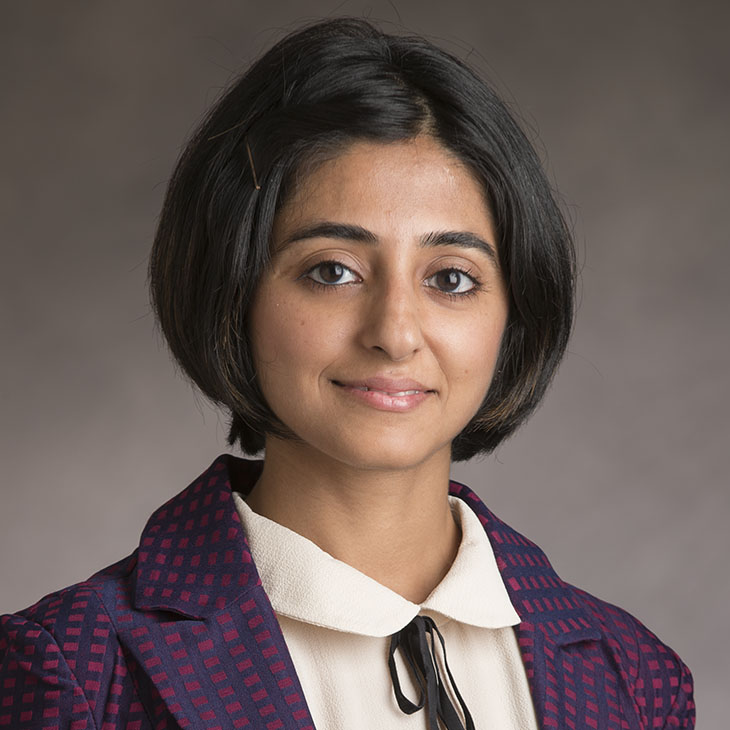 Two OSU College of Veterinary Medicine standouts honored with Young Investigator Awards
Wednesday, November 11, 2020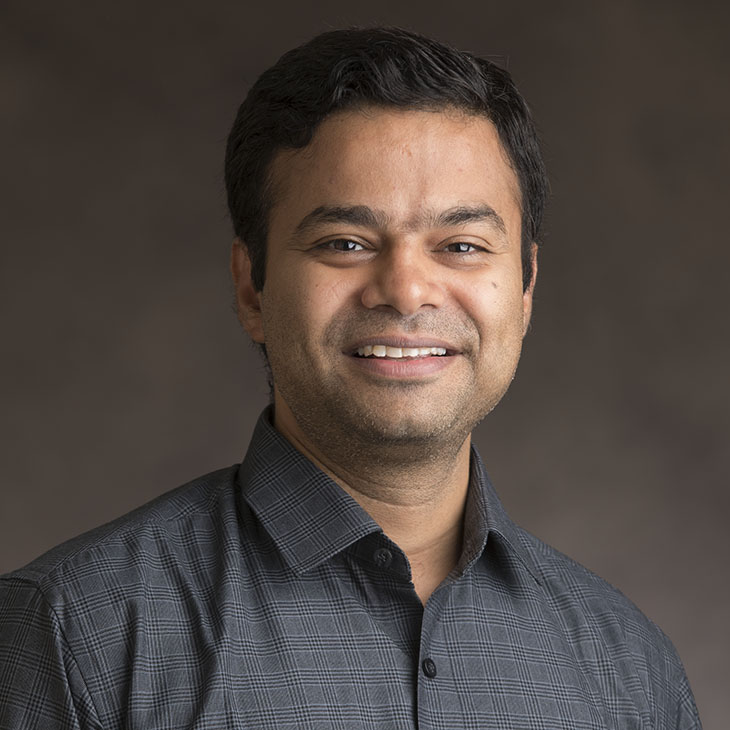 The Focused Ultrasound Foundation recently announced nine Young Investigator Award recipients, including two from Oklahoma State University's College of Veterinary Medicine — Harshini Ashar and Mohit Pratap Singh, BVSc, Ph.D.
"It was heartening to know that two of the students from my lab were selected for this prestigious award," said Dr. Ashish Ranjan, professor and director of the veterinary college's Nanomedicine and Targeted Therapy Laboratory. "Our lab focuses on ways we can improve cancer immunotherapy using focused ultrasound and immunoadjuvants. The research projects of Mohit and Harshini are specifically geared in that direction. Their selection for this award suggests that our projects are valuable to the focused ultrasound community, and that is highly encouraging for our translational goals."
Ashar received her award for "Immunological and therapeutic effects of focused ultrasound in canine cancer patients (IMM-001)." A Ph.D. candidate in Dr. Ranjan's lab, her research investigates the effects of focused ultrasound and nanoparticles on chemo-immunotherapy of chronic musculoskeletal infections and spontaneous canine cancers. Ashar earned her bachelor's and master's of veterinary science degrees from Maharashtra Animal and Fishery Sciences University in Maharashtra, India.
Singh received his award for "Boiling histotripsy and CD40 activation re-sensitize the immunologically 'cold' tumor to checkpoint blockade therapy (IMM-017)." He earned his bachelor's of veterinary science degree (DVM equivalent) from Madras Veterinary College in India and a master's degree in veterinary surgery from G. B. Pant University of Agriculture and Technology in Pantnagar, India. In 2015, as he began working on his Ph.D., Singh joined Dr. Ranjan's lab where he explored the role of combining focused ultrasound therapy with gene-delivering nanoparticles and anti-CD40 agonistic antibodies in improving the tumor microenvironment in a poorly immunogenic model of melanoma. His interest lies in exploring novel ways of applying focused ultrasound therapy with various immune modulators, such as nanomedicine and biologics, and shaping patients' immune system to fight cancer.
"I want to thank our advisor, Dr. Ranjan, the Focused Ultrasound Foundation and Oklahoma State University for the support, encouragement and opportunities they have afforded us," said Ashar.
The Young Investigator Awards Program aims to encourage quality research by clinicians and scientists-in-training and support their presentation of meritorious scientific papers at major venues such as the International Symposium on Focused Ultrasound. Graduate students, research fellows, clinical fellows and junior faculty members are eligible to apply for the awards, which is a $1,000 cash award this year. For more information on these awards, please visit https://symposium.fusfoundation.org/program/young-investigators.
MEDIA CONTACT: Derinda Blakeney, APR | OSU College of Veterinary Medicine | 405-744-6740 | derinda@okstate.edu