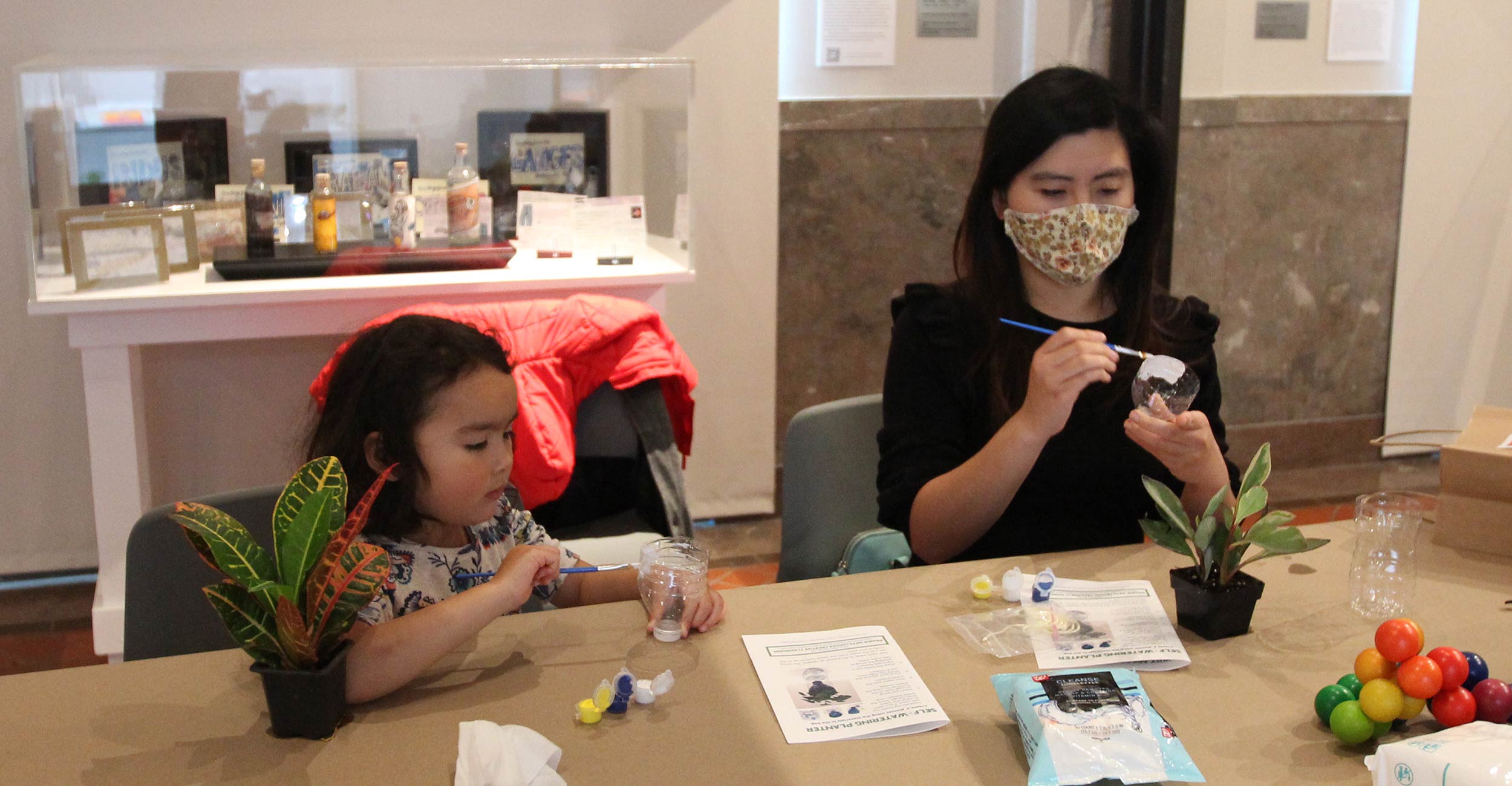 Free art kits bring the museum home
Friday, April 9, 2021
Media Contact: Mack Burke | Editorial Coordinator | 405-744-5540 | mack.burke_iv@okstate.edu
The OSU Museum of Art will hand out art kits from 11 a.m.-2 p.m. Saturday, April 10, at the museum as well as at Couch Park and Southern Woods Park.
On the second Saturday of each month, the museum offers art kits with all the materials. Later in the month, the museum will deliver art kits to Our Daily Bread in Stillwater and 4Kids and Community in Perkins, Oklahoma, to provide art for the community.
The museum began providing the art kits this summer as part of its Second Saturday events series.
"[The art kits] help by reaching beyond our doors," said Kristen Duncan, the museum's marketing coordinator. "People didn't have to visit the museum to see art; they could create it at their kitchen table."
Hannah Henson, mother of Adeline, 6, and Victor, 3, said, "The art kits have really been great for my family. Leaving the house and getting exposed [to Covid-19] was never an option for me and my family as I have an auto-immune disease. The museum provided a way for our whole family to spend time together and engage with art. The convenience of an all-inclusive kit that I could easily swing by and pick up is amazing! We look forward to it every month."
Associate Curator of Education Cat de Araujo said her frustration as a parent during the quarantine inspired her to create the kits.
"I wanted to bring a sense of calmness and joy to people's homes, so I decided to make educational art kits that had everything a person would need to create art, even if they were in a car or in an office," she said.
The art kits are inspired by pieces in the museum's collection. Each month, de Araujo and colleague Christina Elliot create a new theme for the kits. A recent kit — inspired by The State We're in Water exhibit — had individuals create a watercolor color postcard that could be mailed back to the museum to be put on display.
"My favorite part of creating these kits has been seeing the completed projects that students, children and community members submit to our social media page," Elliot said "Especially when COVID first hit and we were all in lockdown, working from home, it was very uplifting to see that people were having fun utilizing the kits and were excited to share their finished projects with us."
Volunteers and staff help package 200 kits each month with all the supplies needed to complete the art piece, including paint, watercolor paper, brushes and even stamps for mailing in the artwork. The cost of the art kits is donated by the OSU Museum of Art Advocates, who help ensure the community can stay connected to art.
"I believe the art kits have had a solid and continuous impact on our community. Back in March, it helped families connect through art in the safety of their homes, but we continue to have participants now. Art changes lives and brings people together," de Araujo said.
To pick up an art kit, contact the OSU Museum of Art by phone at 405-744-2777 or via Facebook.
For more information on volunteering or helping package art kits, call 405-744-2777.