OSU students honored in 2021 Udall Scholarship competition
Friday, May 7, 2021
Media Contact: Mack Burke | Editorial Coordinator | 405-744-5540 | mack.burke_iv@okstate.edu
Two Oklahoma State University Honors College students recently received honorable mentions in the 2021 Udall Scholarship competition, both in Native health care.
This year, the foundation recognized OSU juniors Kate Kouplen and Kayli Nail with honorable mentions. Fifty-five students from 42 colleges and universities were selected as 2021 Udall Scholars. The review committee also awarded 55 honorable mentions.
"To be nominated for a prestigious national scholarship such as the Udall requires a significant commitment of time, energy and intellect," said Honors College Dean Dr. Keith Garbutt. "Kate and Kayli have already been successful and impactful during their undergraduate careers. The Udall honorable mention indicates a national recognition of the quality of these two Honors College students, whose work and interest in Native American health care will, I am sure, be significantly impactful in the future."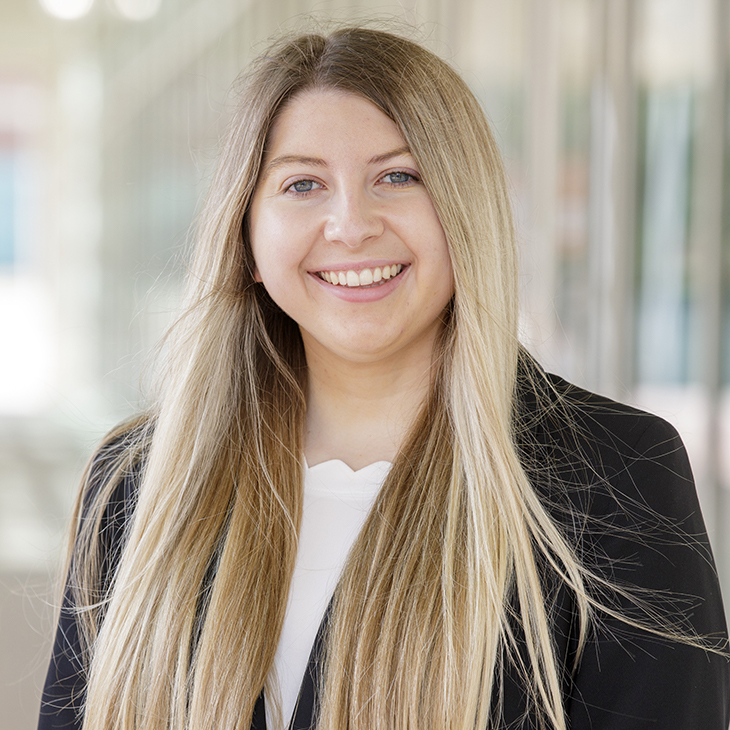 Nail is a junior from Newcastle, Oklahoma, majoring in biology with a minor in microbiology. She is a member of the Chickasaw Nation, a student leader in the Center for Sovereign Nations, an OK-LSAMP Scholar and an ambassador for the College of Arts and Sciences. She is also a member of the Native American Student Association, Pre-Health Professionals Club, German Club and the College of Arts and Sciences Student Council.
Nail has performed extensive volunteer work with the Moore Faith Medical Clinic and Our Daily Bread Food and Resource Center. She is currently working with Dr. Erika Lutter in a medical microbiology lab. Nail plans to become a physician in nephrology, and she hopes to increase the number of dialysis clinics and access to kidney transplants in Native American clinics and hospitals.
"The honorable mention represents so much hard work and dedication during my time here at Oklahoma State University, and I am thankful to have had these opportunities," Nail said. "Thank you to the Center for Sovereign Nations and Dr. Lutter, who have encouraged me every step of the way. I look forward to representing Oklahoma State University during my senior year of college and as I continue toward my goal of becoming a physician."
Kouplen is a biology major and a member of the Delaware Tribe from Jenks, Oklahoma. She came to OSU as a Freshman Research Scholar and is a research assistant with Dr. McKale Montgomery in nutritional sciences. Kouplen is also an active member of the OSU Honors College, an OK-LSAMP Scholar and a member of the Native American Student Association, President's Leadership Council and the American Indian Science & Engineering Society.
She has participated in two internships at the Oklahoma Surgical Hospital in Tulsa and performed volunteer work with Tailgate Recycling, Into the Streets and Our Daily Bread. Kouplen plans to attend the OSU College of Osteopathic Medicine and use her medical degree to lead both research and specialized care in rural communities with large Native American populations.
"We are so proud of Kate and Kayli. They are already doing great things both academically and for the community," said Dr. Glen Krutz, dean of the College of Arts and Sciences. "In the future, they plan to take what they have learned here and serve the Native American community throughout their careers. That is why they are perfect examples of the importance of land-grant institutions. For Kate and Kayli, and for all of us at OSU, what really matters is the difference we can make for others."
The Udall Undergraduate Scholarship honors the legacies of Morris and Stewart Udall, whose careers had a significant impact on Native American self-governance, health care and the stewardship of public lands and natural resources. It is administered by the Udall Foundation, an executive branch agency established by Congress in 1992.