Shrum's inaugural commencement marks return to Gallagher-Iba Arena
Friday, December 3, 2021
Media Contact: Mack Burke | Editorial Coordinator | 405-744-5540 | mack.burke_iv@okstate.edu
President Kayse Shrum last walked across the stage in 1998 and now she will be the one giving out the degrees.
Dr. Shrum, who became Oklahoma State University's president on July 1, has already accomplished a number of firsts in her role, but on Dec. 10 and Dec. 11, she will preside over her first commencement ceremonies. This will be the 143rd commencement in OSU's history.
The fall 2021 ceremonies mark a return to Gallagher-Iba Arena for the first time since December 2019. Because of the pandemic, 2020 ceremonies were delayed to spring of 2021, where they were held outside in Boone Pickens Stadium.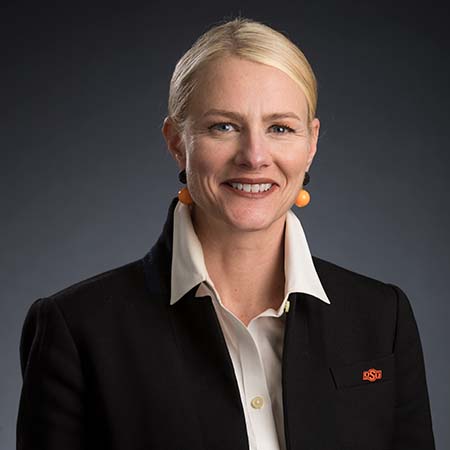 Shrum, a graduate of the OSU College of Osteopathic Medicine, said she is excited to preside over her first graduation ceremony.
The speaker for the fall commencement ceremonies will be Allison Garrett, the new chancellor of the Oklahoma State Regents for Higher Education.
Garrett, who took office on Nov. 8, is the first woman to hold the position of chancellor in the state.
Garrett leads a state system of 25 state colleges and universities, 11 constituent agencies, one university center, and independent colleges and universities coordinated with the state system.
Before she became chancellor, Garrett was the 17th president of Emporia State University in Kansas and served as a vice chair on the NCAA Board of Governors. She also previously worked at Abilene Christian University in Texas and at Oklahoma Christian University, of which she is an alumna.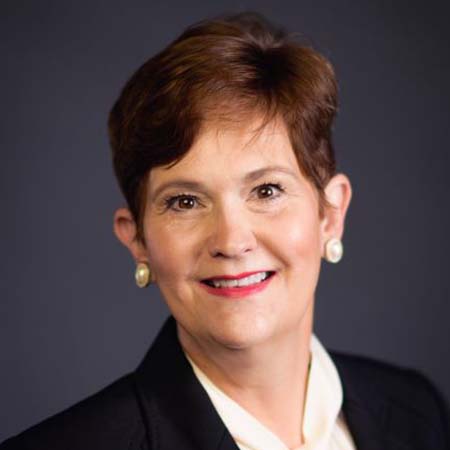 Garrett earned her bachelor's from OCU, a juris doctorate from the University of Tulsa and a master's degree from Georgetown University.
Commencement will begin at 7 p.m., Dec. 10, with members of the Graduate College being conferred their degrees.
Undergraduate ceremonies are held Dec. 11, starting with the 10:30 a.m. slot, which includes the Ferguson College of Agriculture, the College of Engineering, Architecture and Technology and the College of Arts and Sciences.
The ceremonies will wrap up following the Spears School of Business and the College of Education and Human Sciences ceremonies, which begin at 1:30 p.m.
Graduates should arrive 30 minutes prior to ceremony start time and enter through Boone Pickens Stadium's Gate 1 South. Doors on the east side of Gallagher-Iba Arena will open for guests one hour prior to the ceremony start time.
For the first time, commencement can be livestreamed on your TV through Roku, Amazon Fire and Apple TV via the Inside OSU app, and on insideosu.com/.
For more information on OSU's graduation ceremonies, visit https://registrar.okstate.edu/commencement/.