Afghan refugee finds new home at OSU, aims to bring education back to Afghanistan
Monday, February 14, 2022
Media Contact: Mack Burke | Editorial Coordinator | 405-744-5540 | news@okstate.edu
Tayyab Ghazniwal needs to see the flag flying.
It's an unusually still day in Oklahoma, and the Afghan flag — one of several that the Wes Watkins Center flies on a rotation — sits limp.
To the many who drive by the building at the corner of Hall of Fame Avenue and Washington Street in Stillwater, it might be just another flag.
To Ghazniwal, it is everything.
He's tall, with black hair he loves to run his fingers through and an infectious smile. In a crowd, he might seem like the flag — unique but easily blending with a crowd. But this Oklahoma State University freshman's journey stands out.
Ghazniwal arrived at OSU prior to the spring semester as part of the school's Afghan Family Project — a partnership between the university and Catholic Charities of Eastern Oklahoma (CCEOK) to provide a new home for Afghan refugees.
The project aims to give hope to people who endured the trauma of seeing their country fall to the Taliban and were left with no one to turn to. Standing in front of the Wes Watkins Center, Ghazniwal feels the wind begin to pick up and tilts his head to see the flag unfurl.
Ghazniwal said he is enjoying his time at OSU and Stillwater as he works toward a degree. Still, he said every day he walks by the flag, it reminds him of home. He hopes to one day return to Afghanistan and make a difference.
'Fear silences everything'
The Taliban's white flag with black lettering flies above Kabul International Airport as Ghazniwal continues standing in line.
Despite the constant whipping, insults and abuse he takes from terrorists scattered throughout the crowd, he won't step out of line.
It is August 2021 and Afghanistan has fallen back into the hands of the Taliban. Hundreds of thousands of Afghans are trying to leave the country. The Taliban promised to allow refugees safe passage, but that didn't stop them from trying to deter as many evacuees as they could.
Ghazniwal keeps his head down and keeps moving.
"Fear silences everything," Ghazniwal said. "We didn't care that there were people dying around us at that point in time. We didn't care that there were kids being beaten and whipped. We didn't care what we saw, what we ate or what we were going through. It was just, 'Hey, I want to live. I want to have those opportunities so I have to go through this.' We silenced everything. We silenced our hatred, we silenced our anger, we silenced our sadness."
Ghazniwal had seen his country show promise before the fall. There were still suicide bombings most days and Afghanistan remained a third-world country with a limited, agrarian economy. But as a teacher, Ghazniwal saw a generation of Afghani children who he thought could see the country take a step forward after decades of war.
"People normally are very tribal, but recently throughout the past 10 years or so, you had a lot of people urbanizing," Ghazniwal said. "So people started moving toward the cities because that is where the jobs were, especially Kabul, there are four or five million people who live in that city so there were a lot of universities that opened, a lot of schools opened, girls and guys were able to pursue education and higher education, as well. There was a lot of progress happening up until the fall of the country."
Ghazniwal's family was one of several who moved to Kabul. He was born in Ghazni, Afghanistan, but lived his first seven years in Pakistan, then his family moved to Kabul for several years before moving to India for a few years. He then spent six months in the United Arab Emirates before moving back to Kabul.
He received his education in an American system thanks to support from his parents, who worked long hours so he and his siblings could attend, as well as with funding from the U.S. Agency for International Development.
The International School of Kabul where Ghazniwal attended was shut down by terrorists when he was in ninth grade, so Ghazniwal had to finish his schooling online.
His younger siblings then started going to a different school — the Bahar International School, which also had an American curriculum. Founded by Oklahoma missionary Robert King, the school was much smaller than the one Ghazniwal previously attended, but after seeing how his siblings were doing there, he thought about teaching as a profession.
"His students liked him very much, he was very energetic and did a lot of outside activities," said King, who is affiliated with Victory Church in Tulsa. "He found outside reading for them to do and he had a lot of initiative. His background at the school he was at had 300 students; ours just had 100 students so he came from more resources. He was always looking for ways to start a school newspaper and things like that."
Although Ghazniwal was making a difference as a teacher and could see promise in his students, the situation around Kabul was becoming increasingly hostile.
Each of the 34 Afghan provinces started falling like dominoes. The Taliban was quickly approaching Kabul. King began to prepare to get Ghazniwal and more Afghans out.
"I had seen ahead of time that things were happening and the United States would have to do something with all of these people," King said. "So I wanted to make sure their names were all in the bucket of people they were going to get out. I had them take their paperwork and go to the airport with the expectation that they would be able to go there, show their paperwork and use it as leverage to get out.
"In actuality, paperwork was worthless. Passports were worthless. It was chaos, total chaos."
Ghazniwal woke up one morning with terrorists at his door. The Taliban had arrived in Kabul. Evacuating wasn't going to be so easy. As someone who had spent time protesting weeks before, Ghazniwal felt awful getting in line at the airport, but he knew it was something he had to do.
"In my own opinion, that is an act of a coward because even though it is a very terrible situation today, I would have preferred to stay, but I had to leave so I could pursue education and eventually come back and serve my country," Ghazniwal said.
After 2 ½ days of waiting in line, watching the chaos ahead of them, Ghazniwal and the three fellow Afghans helped by King finally made it into the airport.
King even had his daughter, a U.S. Army captain, get in touch with some Marines to ensure the four Afghans would be able to get onto the plane.
Ghazniwal spent the next night sleeping on iron slabs in Qatar since they didn't have anything prepared for the refugees. They were then sent to Kaiserslautern, Germany, for eight days where the only thing he and the 3,000 Afghans there had to eat were MREs. Ghazniwal lost 10 pounds during his time there.
Eventually, he was put on a plane to Fort Bliss, New Mexico, where he would spend 45 days before moving to Tulsa to meet back up with King. His time as a refugee had begun.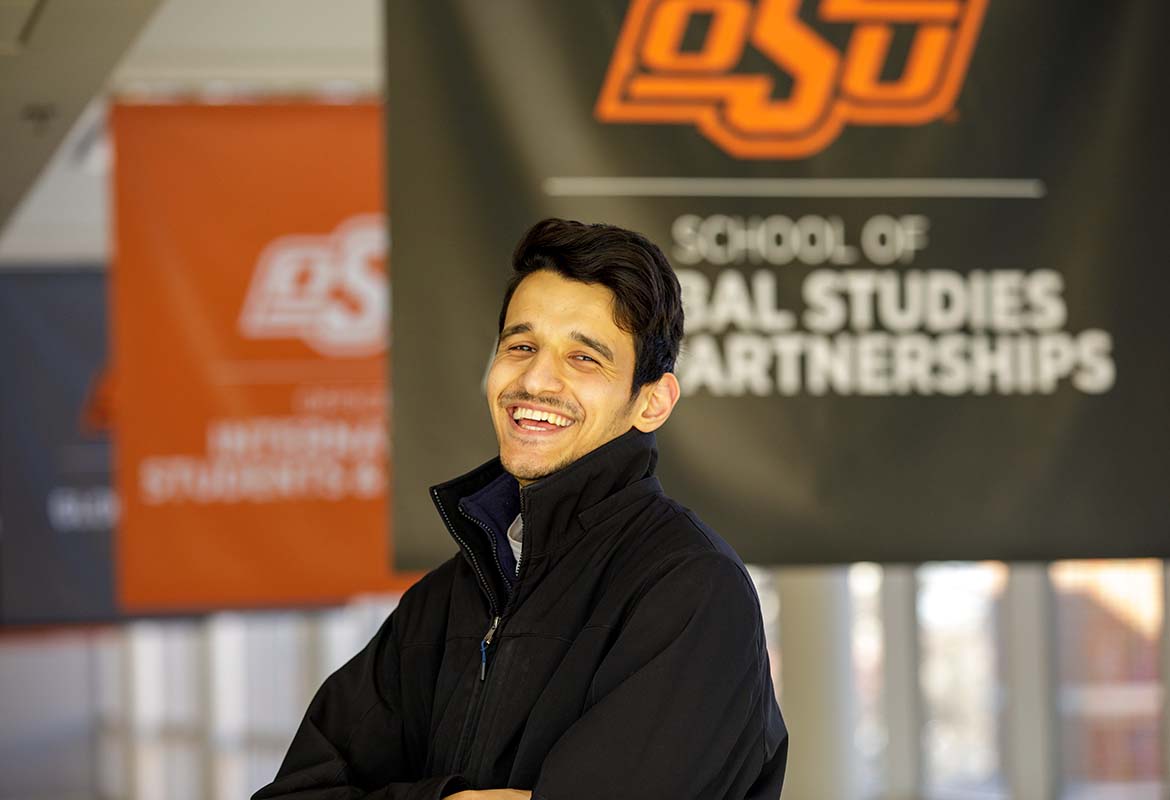 Making a new home
Sarah Murray always liked a challenge. She thinks that may be why she got a journalism degree even though she never used it. Murray became more enthralled with charity work.
After graduating from Ohio Northern University in Ada, Ohio, Murray devoted her life to nonprofits. She bounced around for a few years before ending up in Stillwater working for Our Daily Bread.
When she heard about the Afghan Family Project at her church, Murray contacted organizer Mike FitzGerald and started working full-time to prepare for the arrival of dozens of families en route from Tulsa.
"Stillwater is a little different than say Oklahoma City or Tulsa because we don't have a system set up or a huge nonprofit with hundreds of employees that already have a community service fund, so we basically started from scratch," Murray said.
As the primary case worker for all of the families, Murray began working with refugees as they started arriving late last year. Since the government only allows 90 days for case workers to get the families in the system, Murray said it has been a challenging time.
The language barrier is another challenge. Afghans speak multiple languages — some speak Pashto, others speak Dari and a handful speak Hindi/Urdu. Google Translate has made things a bit easier, but a few of the refugees are illiterate, as women were prohibited from school during the Taliban's first regime in the 1990s.
Still, Murray said she has learned a lot from the Afghan families. She said their attitude and outlook has remained positive, despite everything they've faced.
"They are so much more communal," Murray said. "Everything is community-oriented and family-oriented. They are incredibly gracious. These families moved here with nothing and came here with nothing … but every time you are in their home, they want to feed you. Out of their really low-income status, they are sitting you down and giving you the best they have to offer in their home. They are serving tea and you can't get out without it. It is just really lovely."
Dr. Randy Kluver, dean of OSU's School of Global Studies and Partnerships, said it has been incredible to see how well the Afghans have acclimated to Stillwater.
"The Afghans who have found themselves in Stillwater had no choice in what happened to them, and they have gone through an incredibly traumatic experience," Kluver said. "We have found that in spite of that, they are very hospitable and kind, and very much hope to repay the kindnesses that has been shown to them. We often thank them for their service to the U.S. in Afghanistan, and remind them that we are just trying to repay their hospitality."
One of the many things OSU and CCEOK is providing is English as a second language instruction, with Murray and her team also taking care of everything from social security cards to job placement for the Afghans.
"There are some really beautiful things," Murray said. "We have employers willing to hire with no English. They said they will make it work, with no English at all. It has been really, really great. The community support has been nothing short of fantastic. Being in a small town has been great because everyone has come together to give them the resources to help."
Rent and utilities for the families have been paid for the first year from some COVID-19 grants that the state allowed to be used in the Afghans' case. With OSU having available housing and volunteers from the university and the city of Stillwater, the transition has been a bit easier, despite it being a terrible situation.
"[The fall of Afghanistan] is nothing short of a tragedy," Murray said. "I don't think there is any way we can pretend it is good. I think there are things we are doing individually that are good but I don't think the situation is good. I think the community support is lovely. We are giving some people a really good shot at a good life.
"That doesn't change that the situation is tragic."
Believing in tomorrow
Ghazniwal is back where he started — in a classroom teaching kids.
He arrived in Stillwater in early January after spending time in Tulsa and recently was hired by Stillwater Public Schools as a translator for the Afghan students as he speaks Pashto, Dari, Hindu/Dari and English fluently.
When he is not working at Will Rogers Elementary, Ghazniwal is studying as a part-time student at OSU. He recently was granted an out-of-state tuition waiver and can study full-time in the fall.
This semester, his six credit hours — geography and intro to sociology — are being covered by St. Francis Xavier Catholic Church. Ghazniwal is enjoying class. Though he is currently listed as a freshman, he hopes to get a year of credits transferred from the American University of Sharjah in Dubai.
Kluver said he hopes students like Ghazniwal can be an inspiration to fellow refugees.
"Personally, I hope that this experience creates a permanent bond between OSU/Stillwater and these families," Kluver said. "I hope that many of them remain in our community and this becomes their home. For the children, my hope is that as they grow, they remember with fondness how the community here embraced them, and as they grow to college-age, they decide that they want to study at OSU."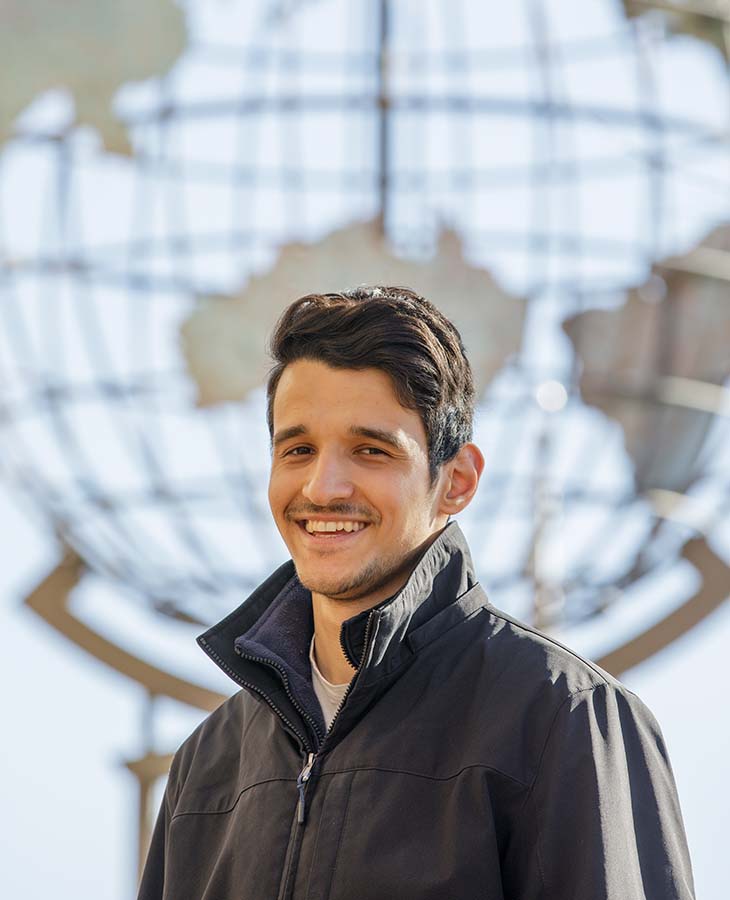 Ghazniwal wants to become a school administrator with his degree and one day go back to Afghanistan to create a system of schools. Most of his former students from Afghanistan made it out except for one, who he wants to keep in contact with but can't for her safety. The situation under the Taliban is bleak with half the country starving, but Ghazniwal still believes in his country.
His family all made it out, living in Norway and Sweden. He said many Afghan refugees around the world might choose to stay in their new homes, but every day he looks at the Afghan flag in front of the Wes Watkins Center, he feels the call to return. The flags typically rotate on a schedule so they don't get worn out in the wind, but Ghazniwal has asked Kluver to keep it up.
Someday, he would like to see it flying again in the country he left behind.
"My name is Tayyab Hadi Ghazniwal and I am a very proud Afghan," he said. "My country is in a horrible situation, but that doesn't change how I view the future of my country. I have seen my people and seen the talent in them. I have seen the hard work and dedication. We are just in a horrible set of circumstances right now and that doesn't define my country today. Our flag might be down, but it is still flying high in our hearts.
"... I have made this journey, which millions of others were not able to do, and I made it here alive. As an Afghan, every single day you live is like a roll of the dice and you get lucky. I am not dead yet; there is a purpose for me. I am here in Oklahoma because I feel there is a purpose for me here."