Famed journalist O'Brien speaks about life and legacy of MLK; art and essay contest winners announced
Monday, January 24, 2022
Media Contact: Jordan Bishop | Communications Specialist | 405-744-9782 | jordan.bishop@okstate.edu
An attentive crowd listened to Soledad O'Brien speak Thursday night at The McKnight Center for the Performing Arts about a controversial man who sometimes seems to have had his message distorted over the decades: Dr. Martin Luther King Jr.
O'Brien, an award-winning documentarian, journalist, speaker, author and philanthropist, was the keynote speaker for OSU's 2022 MLK celebration week. O'Brien's message echoed that of OSU student Chideha Kanu. Kanu, who spoke earlier in the week following OSU's annual MLK Day march, said though King is celebrated every year, most don't know who he really was.
"How much do we really know about Dr. King? And are we OK with the homogenizing of his message," said O'Brien, whose work has appeared on CNN and HBO, among others. "I did an entire documentary on how 'I have a dream' came out. And yet it is only a small chunk of what Dr. King talked about, in all of his speeches, and his sermons and his writings."
King was not a popular figure in his time, O'Brien said. Gallup polls from the time stated 63 percent of Americans viewed the civil rights leader unfavorably. But in the years since he was assassinated in Memphis, Tennessee, parts of his story have been glossed over.
O'Brien said many people see the black-and-white photos of King and view it as another era in America, when much of what he was fighting is still prevalent today. It affected O'Brien herself — who is 55 — because her parents had to get married in Washington, D.C. despite living in Baltimore because they were an interracial couple. Her Black Cuban mother and white Australian father were not allowed to get married in the state of Maryland at the time.
"The coverage of Martin Luther King sometimes feels like another man fighting in another country altogether," O'Brien said. "Those speech videos, you know, black-and-white ones or the photos that seem eons away from our 4k cameras that we have in our cellphones. And the truth is, color photography was established well before the 1960s. But it was still pricey to shoot them and even pricier print those photos. But you can see Dr. King in full color through Google.
"... Dr. King would have been 93 years old, right, which meant he was younger than Betty White with whom he shared a birthday. This is recent American history that we're talking about. Sometimes that vitriol and hatred that Dr. King faced still permeates the America that we love today."
Although King was a charismatic person, O'Brien revealed that keeping up that persona was something he constantly fought with. Civil rights leaders had picked him to lead the Montgomery, Alabama, bus boycott because of his charisma and background as a preacher.
But, in O'Brien's research into his writing, she saw King would write multiple drafts of his speeches, each version getting softer as he had to tone down the anger in his heart.
"It was spellbinding. You could see the books that he was reading and what he underlined in those," O'Brien said. "You could see where anger would give way to hope from a first draft to a second draft to a third draft, how his tone would change, how the focus of that speech, or that sermon would change. In a way it was like music and someone's giving you a peek at the notes and music and listening to it.
"He had taken the nation on a journey from Birmingham to Selma trying to wash away the state of racism, and yet his writings reveal a regular man, young, smart, but mostly present when the moment called and stayed when most sane people would run."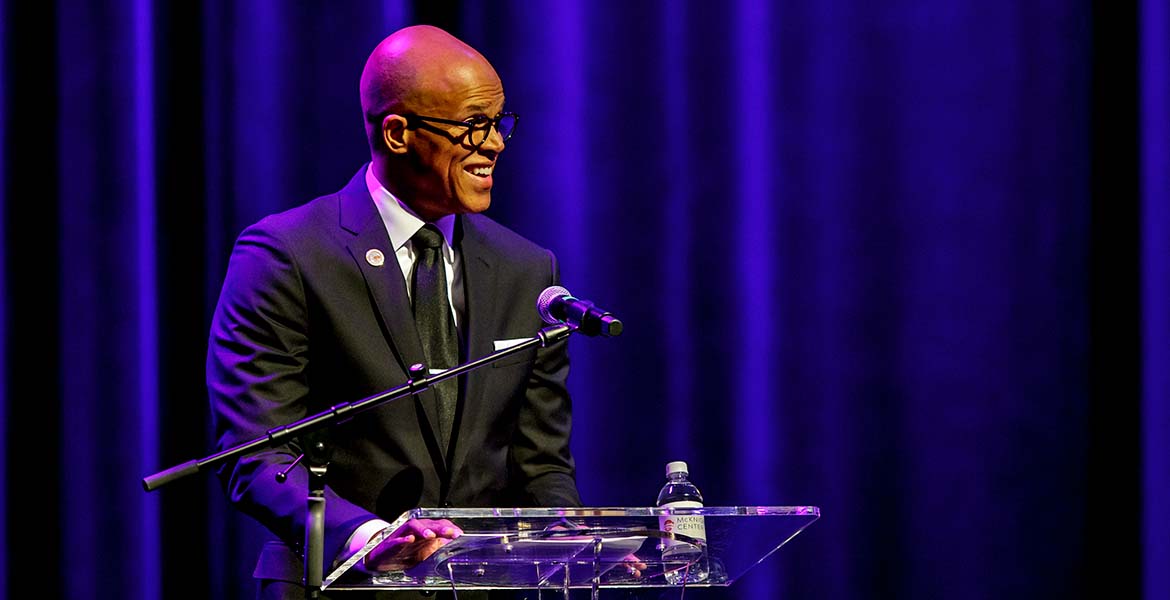 His most famous speech wasn't even titled "I Have a Dream." It was titled "Normalcy-Never Again," instead, but King had been working up to the concept of dreams for years. Midway through that speech on the steps of the Lincoln Memorial on Aug. 28, 1963, some say he went off script and the "I have a dream" segment was spoken from the heart.
"They are just words of course, but people around the globe and in our own country can recite them," O'Brien said. "They speak to the promise of our country and that he was grappling with promises unfulfilled."
O'Brien said a lot of what King fought against is still being debated today and more research needs to be done into the man before making generic posts about him on social media.
"I strongly encourage you to read deeply into Dr. King's writing," O'Brien said. "And you might find yourself nodding in agreement or shaking your head in strong disagreement. There's a reason those poll numbers were so low. But at least you will know an important figure in American history and understand the civil rights movement.
"I love 'I Have a Dream,' but it is such a tiny piece of what Dr. King believed. It is important, but it is not everything. What is it that leads you to do those things that allow you to seek justice and fairness in your life, in your community and the world. And I hope you'll have the courage in the ways that you fight for truth and accuracy and honesty in the stories that we tell."
O'Brien answered questions from the audience following her speech with the topics ranging from Critical Race Theory to how to amplify more Black voices in your daily life.
Dr. Leon McClinton Jr., OSU director of Housing and Residential Life, was the emcee of the event, which also featured performances from Pokeappella singing "Lift Every Voice and Sing," sometimes called the Black national anthem. Pokeappella closed the ceremony with "We Shall Overcome."
The event also announced the winners of the annual student art contest and essay contest.
The MLK Celebration Week officially wrapped up with a tour of the Greenwood District in Tulsa on Saturday that looked back at the events of the 1921 Tulsa Race Massacre.
The 2022 MLK Celebration Week was a culmination of many sponsors and committee members, which can be found here: https://studentaffairs.okstate.edu/students/dr-mlk-jr-celebration-2022/mlk-celebration-committee.html.
Meghan Robinson of Inside OSU conducted an interview with O'Brien, which can be viewed below.
Essay Contest Winners
The essay contest this year drew a total of 32 submissions, 17 from graduate students.
The prompt given students was: "What 'acts' will you take to contribute to the march toward a more just and equitable society? What goals and outcomes would you seek? How could you measure the success of these efforts? How could the University support you in those efforts?"
Three scholarship winners were announced with the scholarships funded by Dr. Jason Kirksey, OSU's vice president for institutional diversity.
The winners were:
1. Shelby Maggard — College of Engineering, Architecture and Technology — $1,500
2. Maria Risley — College of Education and Human Sciences — $1,000
3. Robert Owens III — College of Engineering, Architecture and Technology — $500
Art Contest Submissions
In celebration of Dr. King, the Division of Student Affairs Diversity Programming Committee hosted the 2022 OSU Advocacy through Artivism Contest.
Throughout history, art has been used as an accessible tool for communication, raising awareness about social issues and affecting positive change. Therefore, this year's competition aims to promote advocacy and activism for social justice by highlighting the stories, experiences, and histories of diverse and historically marginalized peoples through visual art (painting, photography, graphic design, etc.).
The nine winning submissions are on display at the Orange Wall Art Gallery in the basement of the Student Union through Jan. 31. Artists and their descriptions are listed below.
Austin Dawes — "Jagged Landscape"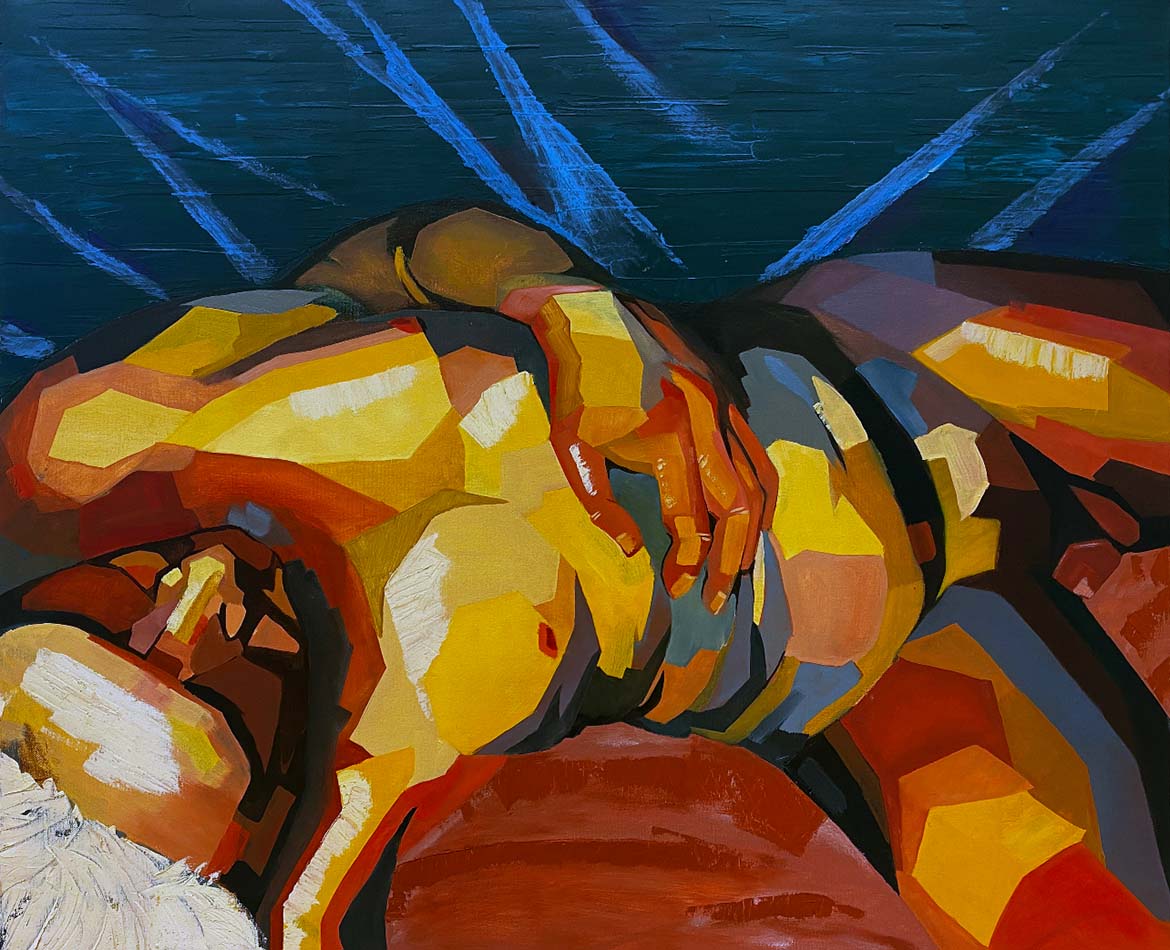 Brenda Ortiz-Perez — "I am Here"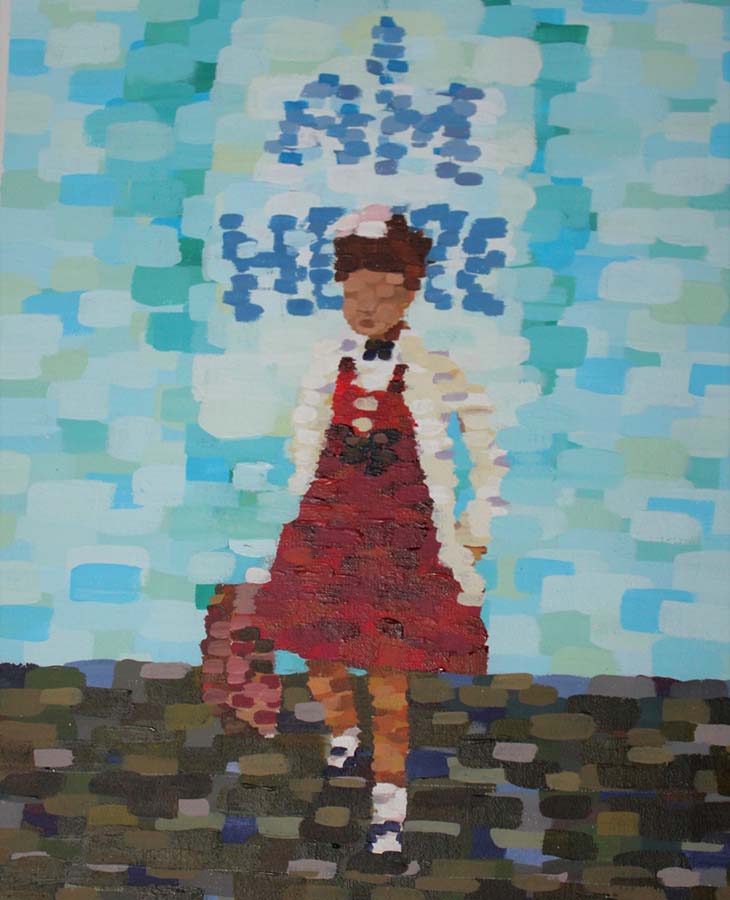 Doreen Adesola — "The Black Woman's Strength"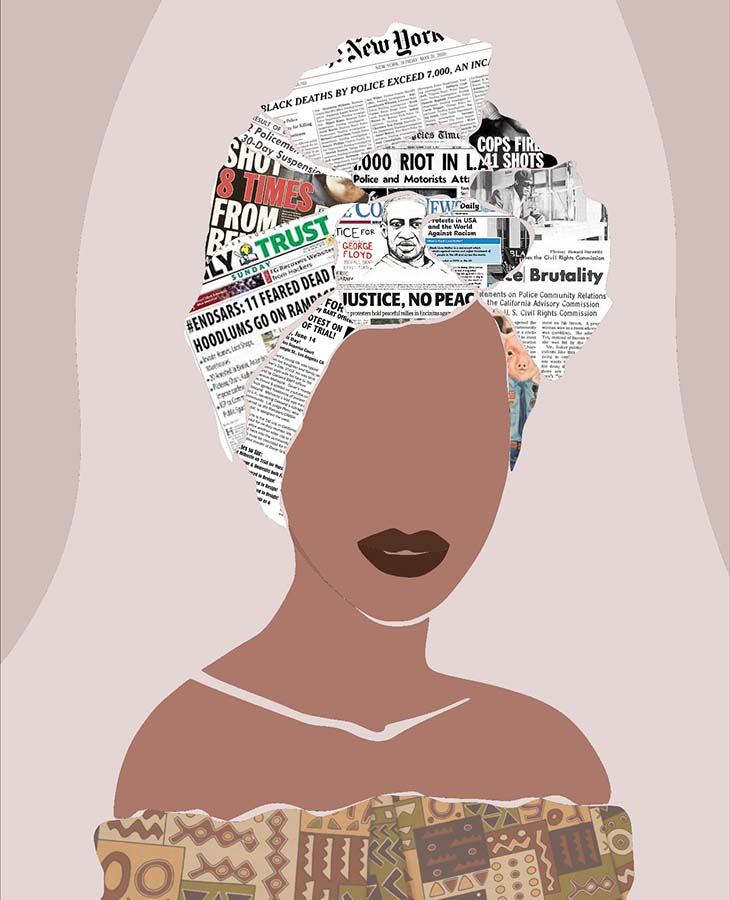 Jerret Carpenter — "Cowboys in Color"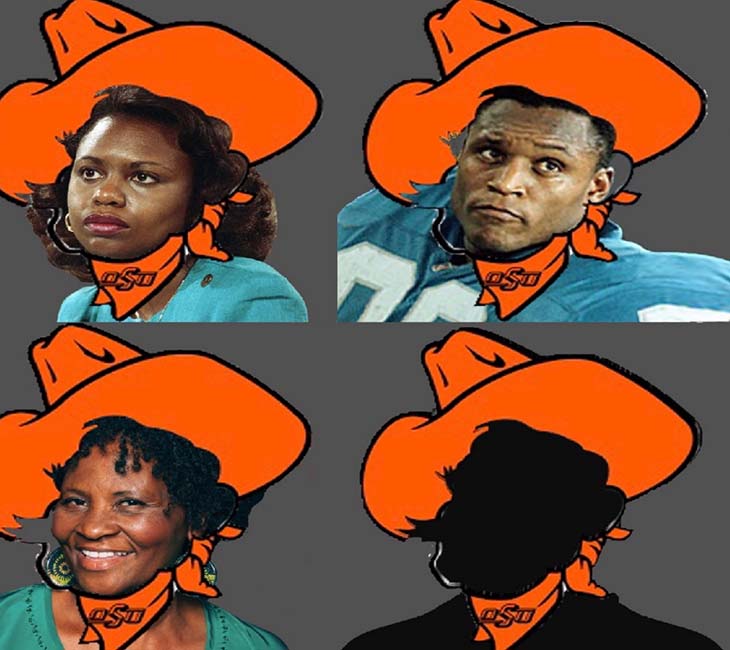 Julia Pierce — "By Design"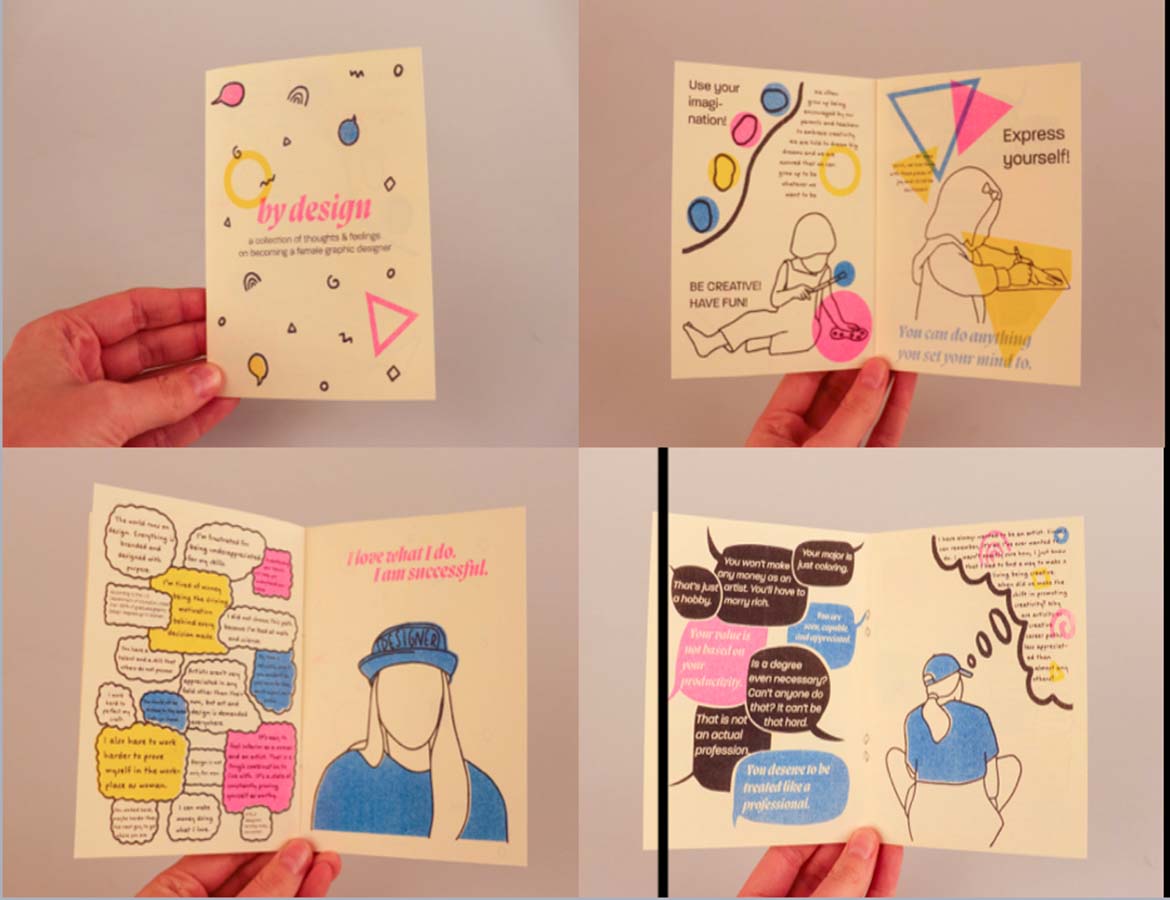 Lenley Brown — "The Originator and The Innovator"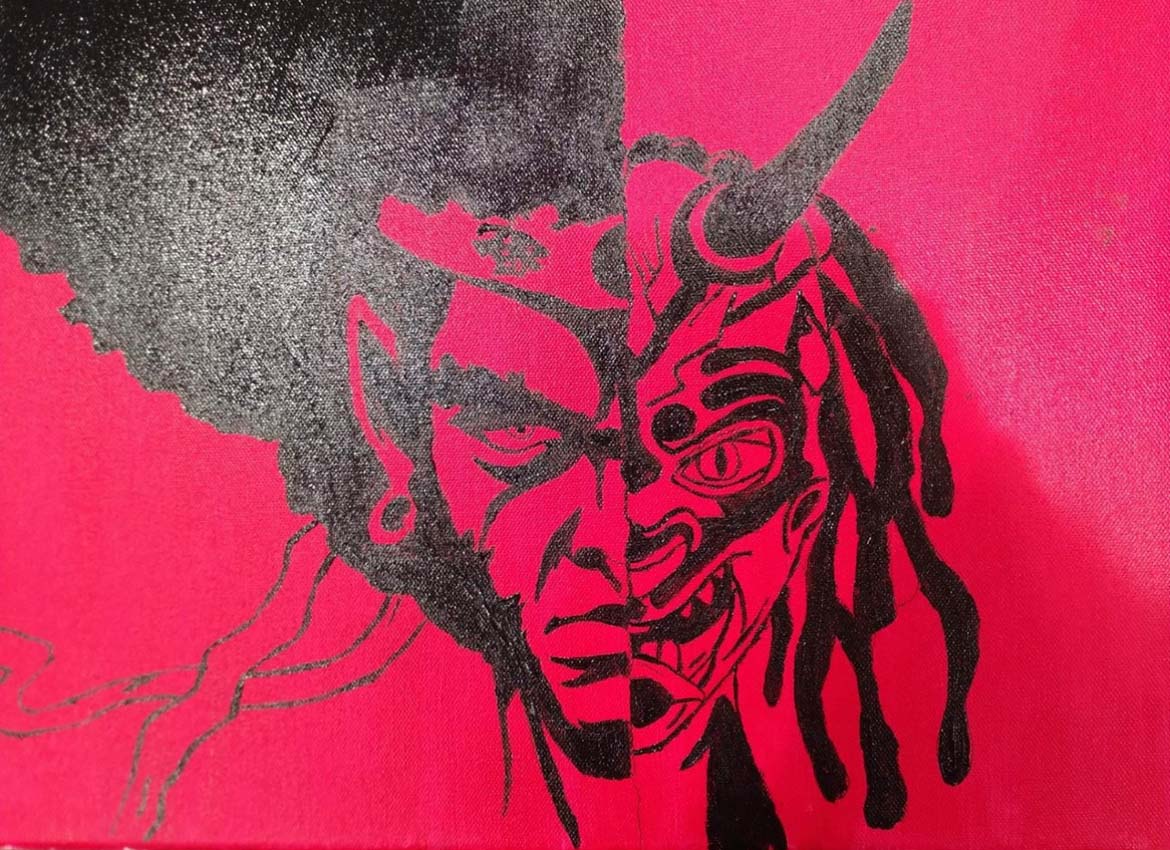 Nahlia Howard — "The Fight for Change and Equality"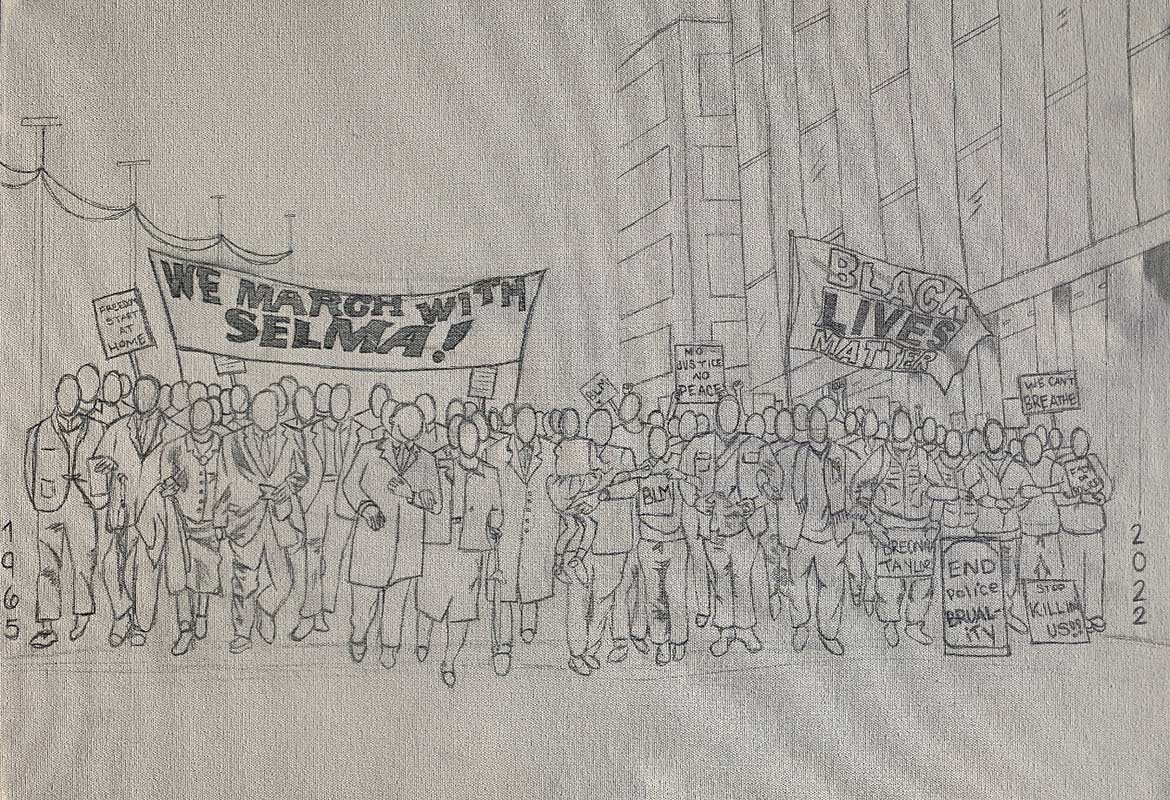 Paige Nguyen — "cháu không biét Tiéng Vięt"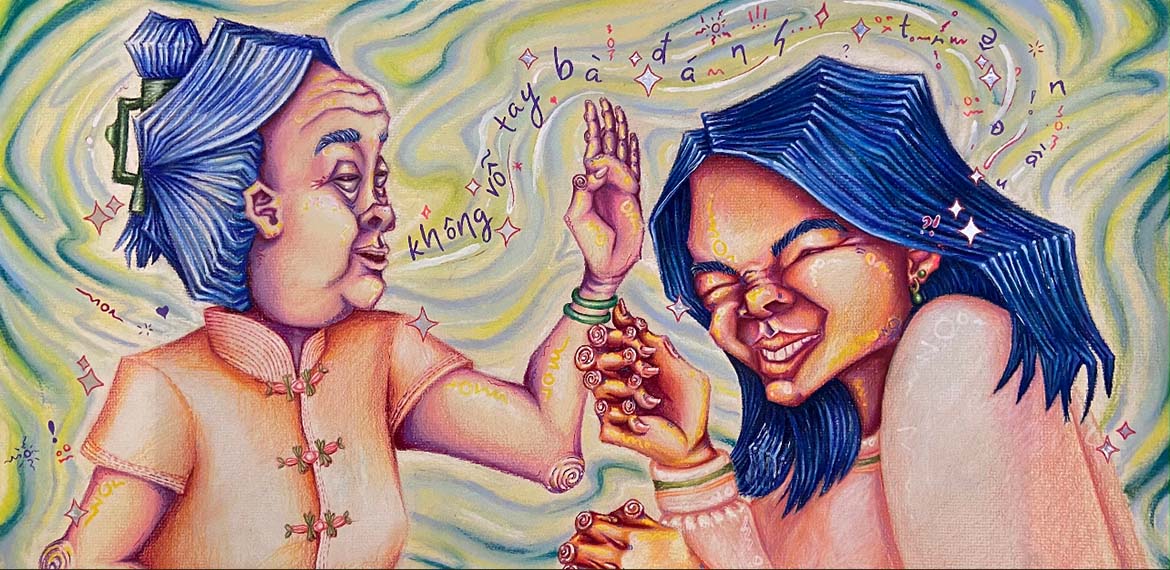 Shyanne Dickey — "I Am a Man"