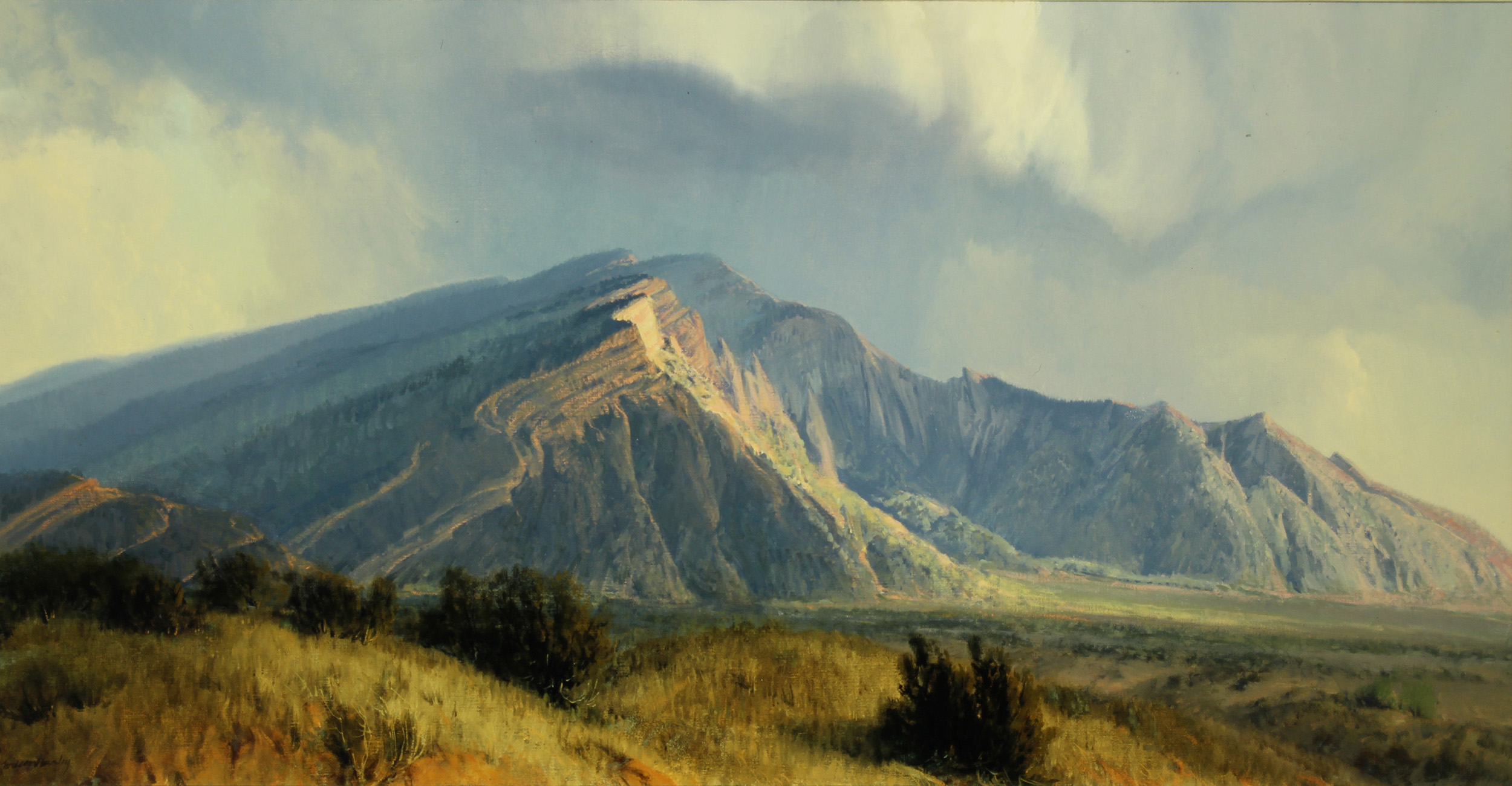 Movie star photos and Western landscapes among featured pieces in latest OSU Museum of Art exhibition
Thursday, June 9, 2022
Media Contact: Elizabeth Gosney | OSU Museum of Art Marketing and Communications | 405-744-2783 | egosney@okstate.edu
Many things slowed down during the pandemic, but acquisitions at the Oklahoma State University Museum of Art did not.
Over the past few years, the museum has added hundreds of pieces to its growing permanent collection. It's now set to display 22 of them in "Recent Acquisitions: From 2019-2021."
Curated by OSU Museum of Art Collections Manager Cindy Clark, "Recent Acquisitions" features paintings, drawings, prints and photographs with many recognizable names attached.
"Photos of Bing Crosby, Greta Garbo and Andy Warhol will hang alongside artworks by Wilson Hurley, Benjamin Harjo and Saul Steinberg," Clark said. "But regardless of how familiar the subjects and artists are to visitors, I think there will be a collective appreciation for this exhibition's pieces."
Clark's position at the museum gives her the unique opportunity to view, handle and learn about the museum's artworks on a deeper level than most.
"I'm responsible for documenting every object donated to the museum," Clark said. "It's great to have a familiarity with each piece that comes in, but it also makes it especially hard to choose which ones to feature! This show is just a teaser of all the great works we've been entrusted with."
The museum's permanent collection now contains more than 6,000 items — many of which can be explored through the museum's searchable database. Shows like "Recent Acquisitions" highlight the depth and diversity of the museum's vault contents.
"We are always thrilled to give the public a glimpse into our collection," OSU Museum of Art Director Vicky Berry said. "It's also heartening to look back at one of the many ways we continued to grow and improve during the pandemic. There's something especially sweet about being a steadfast source of education and culture for our OSU and Stillwater communities."
"Recent Acquisitions: From 2019-2021" will open June 28 at the OSU Museum of Art in downtown Stillwater. Admission to the museum and its events and programs is always free thanks in part to the generosity of Deb and Dave Engle, Caroline and John Linehan, Suzanne Sugg, the OSU President's Office, the OSU Foundation, Thomas N. Berry & Company and the OSU Museum of Art Advocates.
Discover more at museum.okstate.edu/art/recent-acquisitions-2019-2021.html and on our social media channels @OSUMuseumofArt.
---
About the OSU Museum of Art
The museum is located at 720 S. Husband St. in downtown Stillwater. Hours are 11 a.m. to 4 p.m. Tuesday through Saturday. Admission is free, thanks to generous support from the OSU Museum of Art Advocates. For more information about the museum, visit museum.okstate.edu or call 405-744-2780.