Oklahoma State University Foundation elects new trustees
Wednesday, October 26, 2022
Media Contact: Jennifer Kinnard | OSU Foundation | 405-385-5185 | jkinnard@OSUgiving.com
The Oklahoma State University Foundation Board of Governors elected four new trustees at their fall 2022 and 2021 annual meetings: Shelly Lambertz of Oklahoma City; Darton Zink of Tulsa; Gail Muncrief of Edmond, Oklahoma; and Beverly Walker-Griffea of Flint, Michigan. All four bring extensive professional experience and community-based service to the Foundation's governing body.
"Our trustees bring valuable professional expertise and a passion for OSU to our governing body. We are excited to have Shelly, Darton, Gail and Beverly join this group and look forward to the important contributions they'll make to OSU and the OSU Foundation," said Blaire Atkinson, Foundation president. "We are so grateful for their willingness to support OSU."
New Trustees in 2022
Shelly Lambertz
Executive Vice President, Chief Culture and Administrative Officer
Continental Resources | Oklahoma City
OSU business alumna Shelly Lambertz has served on Continental Resource's Board of Directors since May 2018 and is currently serving as the company's chief culture and administrative officer.
Prior to this, she served as the company's vice president of human resources from October 2018 to February 2020. Before joining Continental Resources, she served as the chief operating officer at Hamm Capital, a family investment and advisory firm based in Oklahoma City, from August 2011 to October 2018. Lambertz also serves as director of the Harold Hamm Foundation.
From 1999 to 2005, Lambertz was the executive director of the YWCA in Enid, Oklahoma. From 1996 to 1998, she was director of human resources and business development advisor for Hamm & Phillips Service Company. Lambertz began her career working for the U.S. House of Representatives in Washington, D.C. Positions there included office manager for U.S. Rep. Mickey Edwards (OK), legislative assistant for the Leadership Office of Minority Leader Rep. Bob Michel (IL), and deputy chief of staff for Rep. Frank Lucas (OK). Lambertz holds a bachelor's degree in business administration from OSU.
She is an active member of the community, serving on the boards of the Hamm Institute for American Energy, Harold Hamm Diabetes Center, Dean McGee Eye Institute, Scott & Kim Verplank Foundation and the Oklahoma Foundation of Excellence. She has also been actively involved in Enid United Way, Enid Child Advocacy Council, Garfield County Post Adjudication Review Board, Hedges Speech and Hearing Center, and Enid Literacy Council.
---
Darton Zink
President and Chief Executive Officer
Zeeco Inc. | Tulsa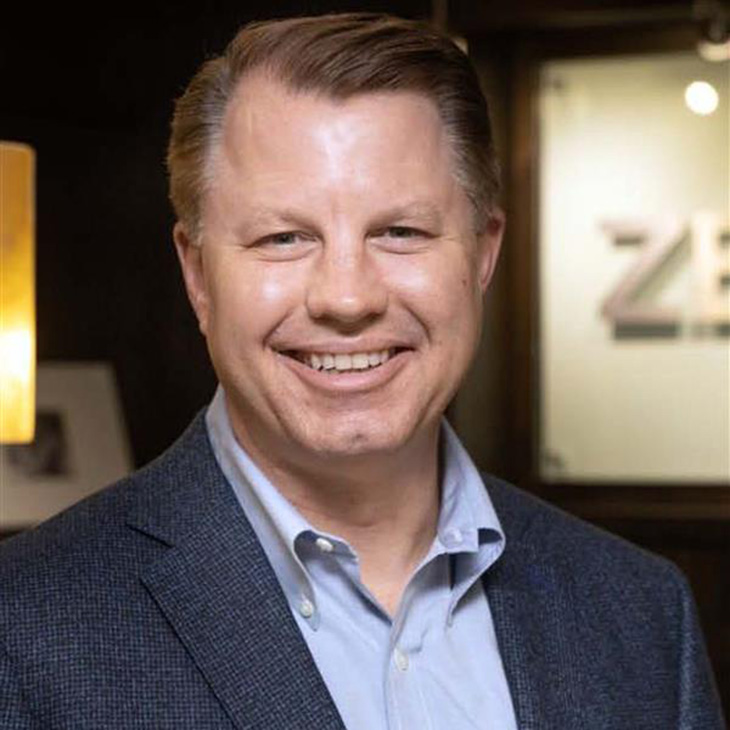 OSU business alumnus Darton Zink has led Zeeco, Inc. — a manufacturer of custom designed and engineered industrial pollution control equipment located in the Tulsa area — since 2000 as its president and CEO. Zeeco was started by Zink's father John Smith "Jack" Zink in 1979, also an OSU graduate. Under Zink's leadership, the company has grown to be the largest and most successful supplier of combustion and pollution control equipment in the world. In his more than 20 years of leadership, Zink has significantly expanded Zeeco's global footprint and profitably grown the company to more than 25 locations and more than 1,500 employees worldwide, with installations in over 100 countries.
In 2021, OSU honored Zink and Zeeco as part of its inaugural Cowboy100 Honoree Gala and Blazing15 awards, which recognize OSU graduate-owned and led businesses for their success and the difference they make in the world. The Journal Record recognized him as one of Oklahoma's Most Admired CEOs in 2021 for his consistency in demonstrating strong leadership, integrity, values and commitment to excellence. Zeeco was also listed in Oklahoma Magazine's Great Companies to Work For in 2021 — making the list for the fifth year in a row.

Zink and his wife Jamie are both OSU College of Business graduates and longtime supporters of the university. Married for more than 20 years, they have two sons, Reed and Keller. He and his wife both serve as trustees of the John Steele Zink Foundation and the John Zink Foundation. In the latter role, he oversees operations at the Zink Ranch, which is used by approximately 30,000 Boy Scouts, Girl Scouts, parents and volunteers each year. He also serves on the board of the Girl Scouts of Eastern Oklahoma, the Indian Nations Council of the Boy Scouts of America, and as chairman of the River Parks Foundation.
---
New Trustees in 2021
Gail Muncrief
Educator and Nonprofit Leader
Edmond, Oklahoma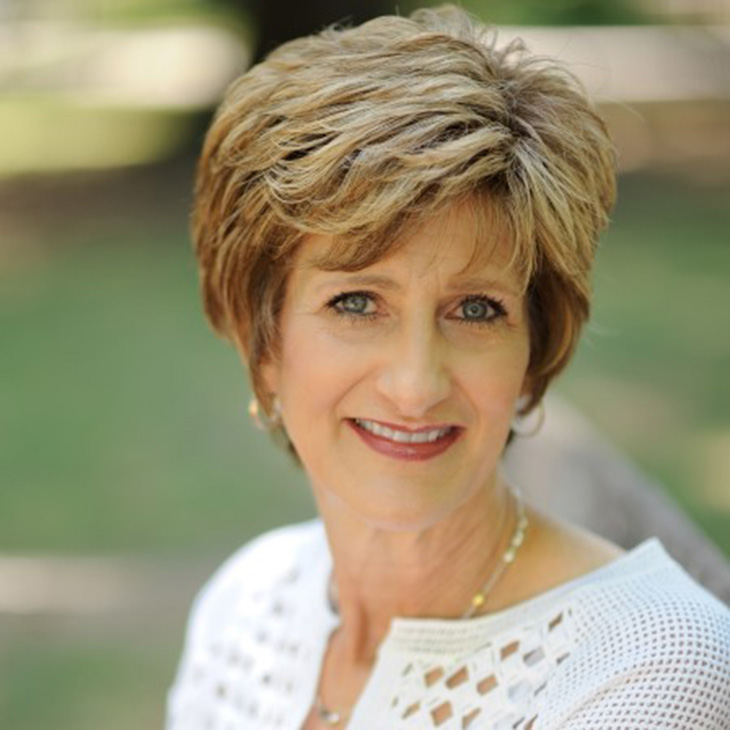 Gail Muncrief's educational career involved relocations into five states and various teaching opportunities including classroom instruction in elementary, middle school, high school and community college, as well as working as a university extension agent for Montana State University and New Mexico State University.
A native of western Oklahoma and a proud alumna of OSU, Gail was born in Elk City, Oklahoma, and raised on a farm where she was involved with the family crop and livestock production operations. Gail attended Elk City high school where she was involved in athletics, student government, FFA, FHA, and held leadership positions in numerous other organizations. At OSU, she continued being active in extracurricular educational opportunities and held leadership roles in campus and honorary organizations. She served as the president of her sorority, Chi Omega, and earned a double major in home economics education and clothing & textile design. She earned a master's in education from Southwestern Oklahoma State University during her first years teaching in western Oklahoma.
Today, Gail remains involved with her western Oklahoma agriculture and cattle operations, as well as managing Oklahoma assets and personal investments. She is committed to philanthropic work and serves with several nonprofit organizations often in the planning and execution of specific charitable events.
---
Beverly Walker-Griffea
President
Mott Community College | Flint, Michigan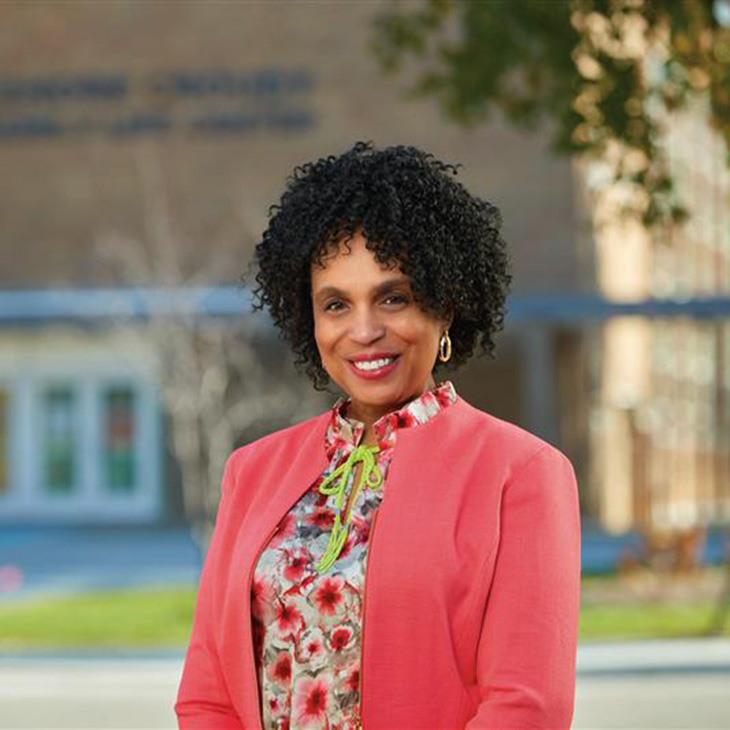 Dr. Beverly Walker-Griffea has been a longtime advocate for collegiate student success in various capacities for more than 30 years. She became the seventh president of Mott Community College in Flint, Michigan, in August 2014, and is the first female and first African American president in the college's history.
Prior to joining the MCC family, Dr. Walker-Griffea served as senior vice president for student services at Montgomery College in Rockville, Maryland; vice president of student affairs at Thomas Nelson Community College in Hampton, Virginia; dean of student development at Houston Community College-Central Campus; and interim dean of health and environmental sciences at Spokane Community College. Additionally, while at Spokane Community College, Dr. Walker-Griffea earned tenure in three years as a counseling faculty member leading the award-winning Single-Parent Program and served as chair for the institutional diversity department.
A native of Tulsa, Oklahoma, Dr. Walker-Griffea holds a Ph.D. in child development from Texas Woman's University, a Master of Education in guidance and counseling from Virginia State University and a Bachelor of Science in radio, television and film: News and public affairs from OSU. Dr. Walker-Griffea was recognized as a Distinguished Alumna by OSU in 2019.
She has served as the president for the American Association for Women in Community Colleges and as a member of the American Association of Community Colleges (AACC) Board of Directors, as well as chair and co-chair of several AACC Commissions. She also chairs the OSU Division of Institutional Diversity Advisory Council. She is also involved in numerous service and leadership roles within the Flint community.
---
2022-2023 OSU Foundation Trustees
David Houston — Chair
Bill Patterson — Vice Chair
Jerry Winchester — Immediate Past Chair
Blaire Atkinson
Bryan Begley
Brian Callahan
Jan Cloyde
Ann Dyer
Joe Eastin
Gary Huneryager
Brett Jameson
Griff Jones
Robert Keating
Diana Laing
Shelly Lambertz
Joe Martin
Greg Massey
Gail Muncrief
Jenelle Schatz
Becky Steen
Terry Stewart
Vaughn Vennerberg
Beverly Walker-Griffea
Darton Zink