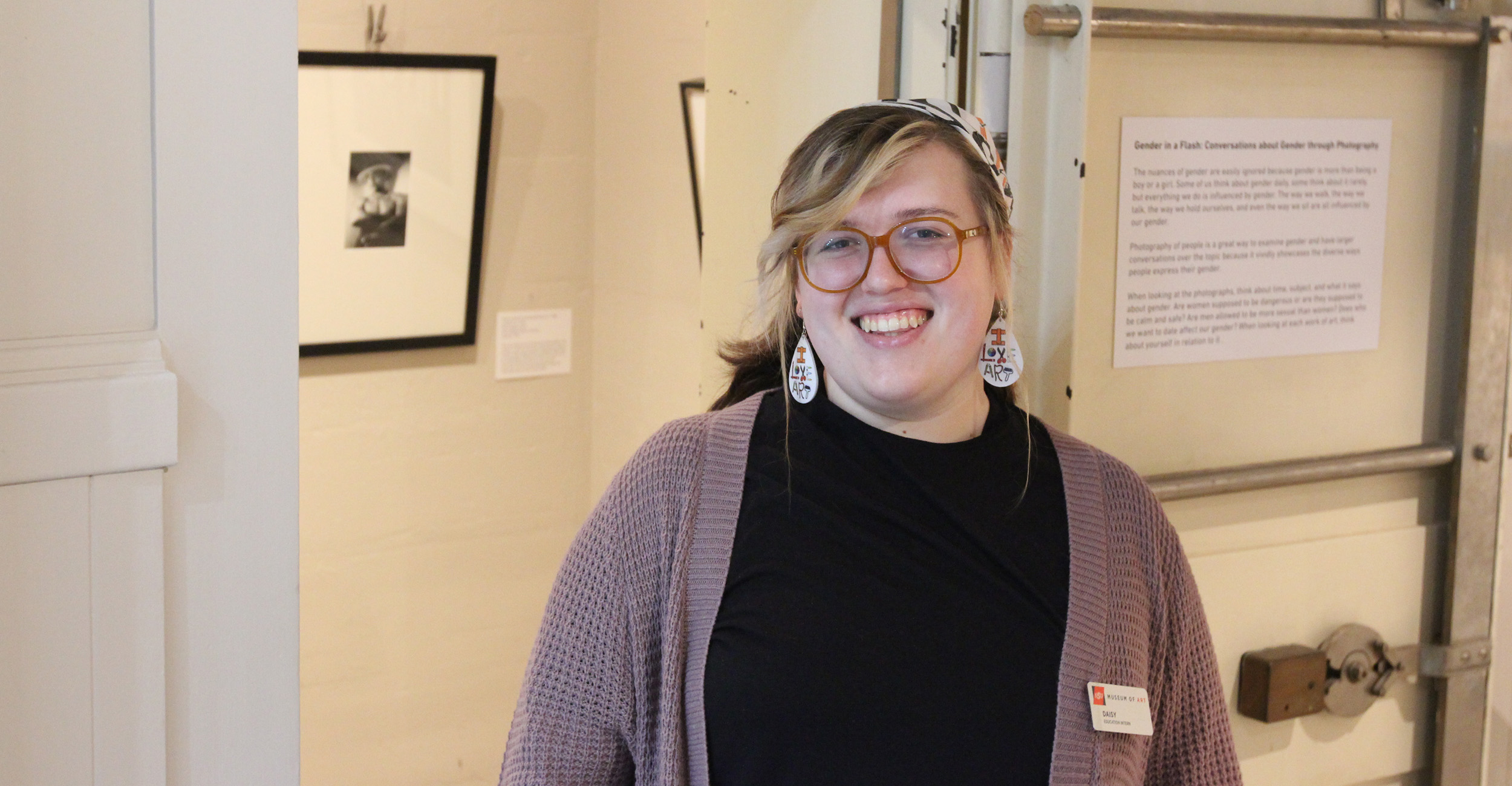 OSU Museum of Art mini-vault display examines gender identity in everyday life
Wednesday, March 30, 2022
Media Contact: Elizabeth Gosney | Marketing and Communications Manager | 405-744-2783 | egosney@okstate.edu
A student-curated collection of five photographs from the Oklahoma State University Museum of Art's permanent collection is now on display through July 30. "Gender in a Flash: Conversations about Gender through Photography" was curated by Micah Daisy Damon, a senior arts administration major at OSU.
The display's selections challenge visitors to examine gender in daily life while prompting new conversations about how gender is expressed.
"My biggest goal is for the people who come to see the exhibit to be able to expand their idea of what gender is and what it looks like," Damon said. "When I was asked to curate this display, I knew it was going to be about members of the LGBTQ community or gender."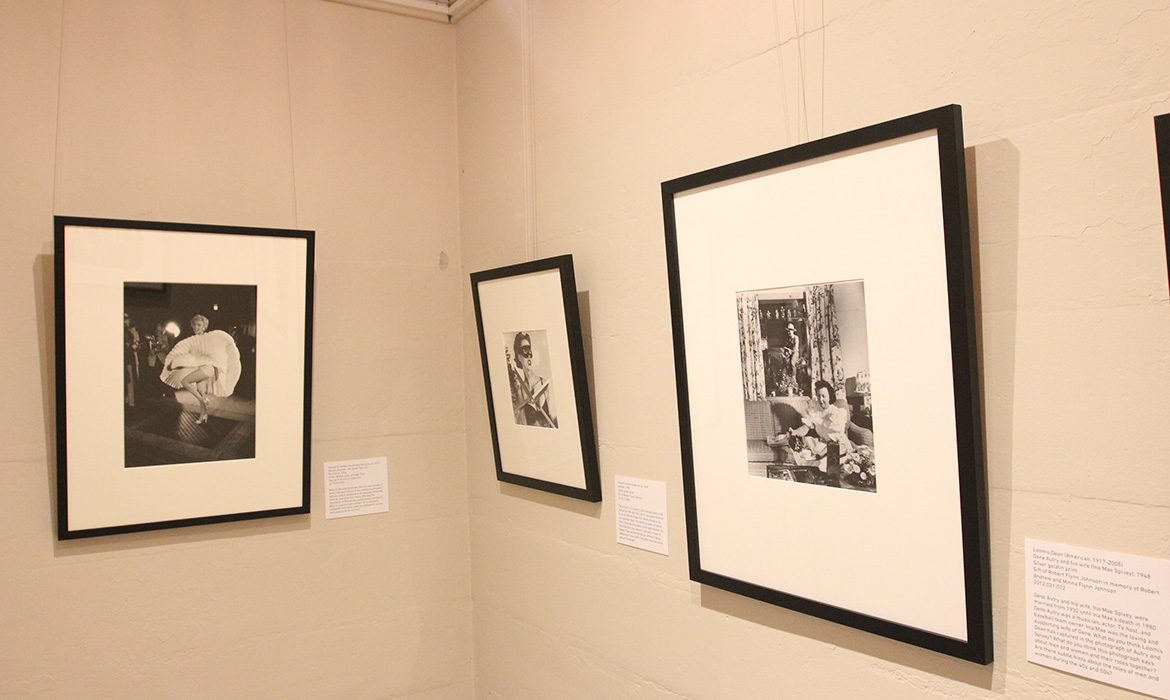 Much of Damon's inspiration for the collection comes from her choice to minor in gender and women's studies at OSU. For some, gender is barely a thought when it comes to their daily routine, Damon said, but for others — including herself — gender is considered in everything they are a part of.
"There has been a lot of discussion about gender recently, so I wanted to create an exhibit that would create dialogue for the community," Damon said.
Included among the display's five black and white photographs is "Marilyn Monroe - Seven Year Itch Promo" by George S. Zimbel. Damon described the image as depicting "outer appearances not lining up with internal appearances" in order to realize one's goals.
"A lot of us have been there, doing something you hate and putting on that fake smile in order to achieve your dream," Damon said.
One of the museum's curators of education, Christina Elliott, helped Damon in the curatorial process and witnessed Damon's efforts firsthand.
"Daisy has spent a lot of time thinking about the complexities of each piece and what issues they bring to light when placed together," Elliott said. "Each work can be studied alone or in context to the works surrounding it."
"Gender in a Flash: Conversations about Gender through Photography" will be on display at the OSU Museum of Art through July 30. Damon encouraged visitors to the mini-vault to think about the time period and subject of focus of each photo to better understand what the photo is depicting about gender identity.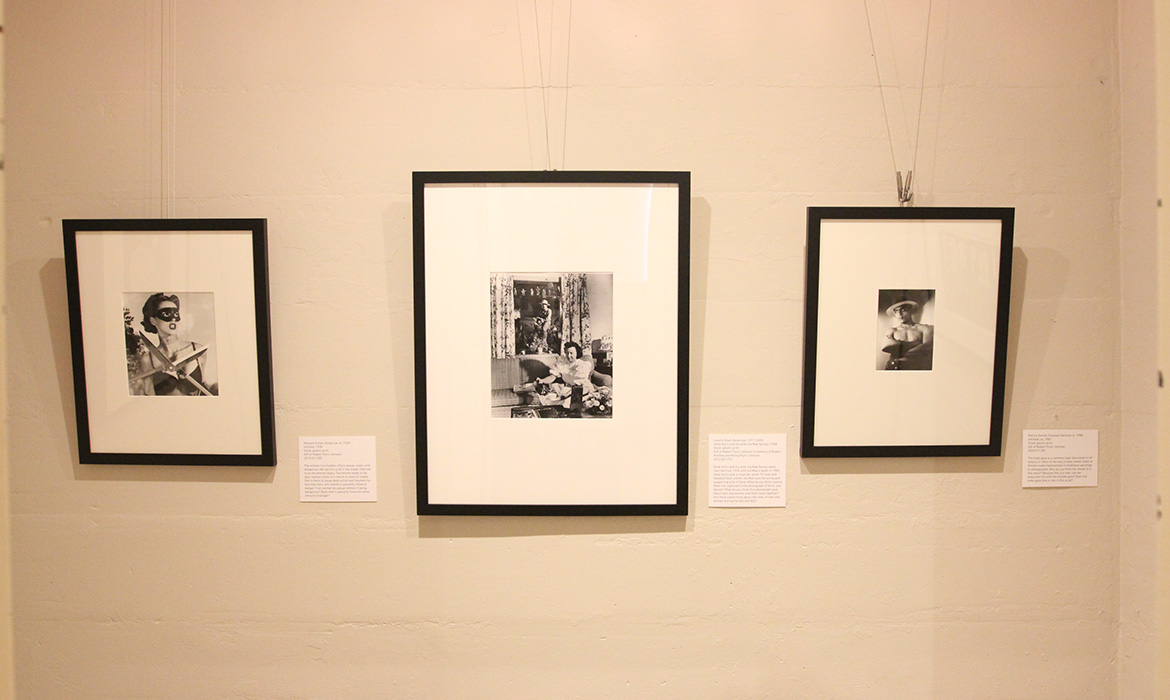 STORY BY: Nora Kauffman, OSU Museum of Art Marketing and Communications intern
---
About the OSU Museum of Art
The museum is located at 720 S. Husband St. in downtown Stillwater. Hours are 11 a.m. to 4 p.m. Tuesday through Saturday and 11 a.m. to 7 p.m. on Thursday. Admission is free, thanks to generous support from the OSU Museum of Art Advocates. For more information about the museum, visit museum.okstate.edu or call 405-744-2780.