OSU students honored in 2022 Udall Scholarship competition
Friday, May 13, 2022
Media Contact: Harrison Hill | Senior Research Communications Specialist | 405-744-5827 | harrison.c.hill@okstate.edu
Oklahoma State University has a long history partnering with and supporting the success of Native American students.
The most recent example is two students being recognized for their leadership with scholarships by the Udall Foundation, an executive branch agency — founded by Congress in 1992 — which awards college sophomores and juniors for leadership in public service and commitment to issues related to Native American nations or to the environment.
Kate Kouplen was awarded the scholarship on May 13 with Jerret Carpenter receiving an honorable mention.
The Udall Undergraduate Scholarship honors the legacies of Morris and Stewart Udall, whose careers had a significant impact on Native American self-governance, health care and the stewardship of public lands and natural resources.
Students selected as Udall Scholars are invited to join an esteemed group of top student scholars from across the nation, said Elizabeth Payne, director of the Center for Sovereign Nations at OSU. In addition to receiving a scholarship, Udall Scholars join a unique network of current and alumni Udall Scholars.
National Udall winners attend an orientation with other winners from their scholar class during which they focus on building community, networking, and critical thinking, Payne said.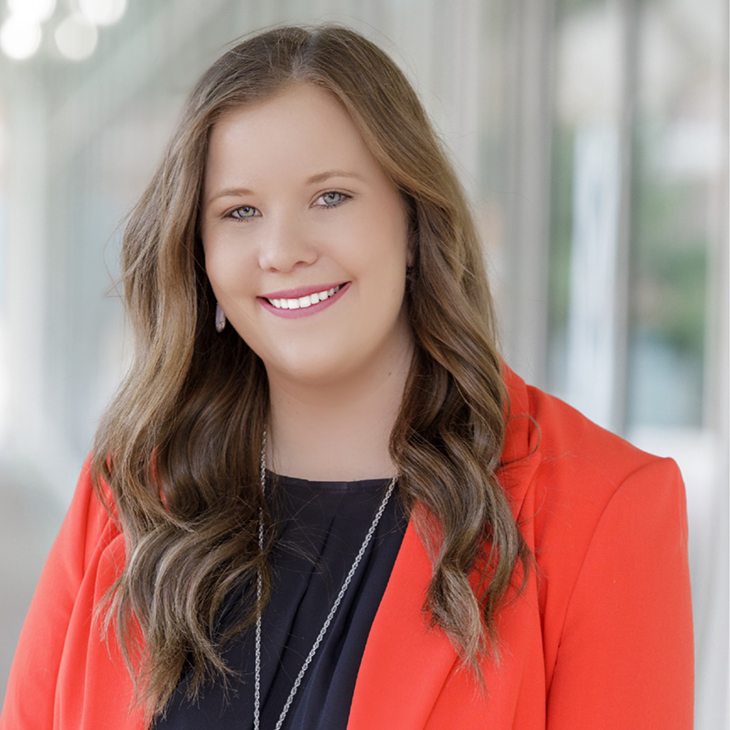 Kouplen is a junior biology major and a member of the Delaware Tribe from Jenks, Oklahoma. She came to OSU as a Freshman Research Scholar and member of the President's Leadership Council. She also has been an OK-LSAMP Scholar.
She is an active member of the Honors College and serves as an undergraduate research assistant for Dr. McKale Montgomery in the Department of Nutritional Sciences, where Kouplen is investigating the ways in which nutrient iron within specific gene mutations impacts cancer cell progression.
"As a young Native American woman, I am grateful to be surrounded by strong Native role models who lead by example every day," Kouplen said. "Being a member of the Cherokee Nation and the Delaware Tribe of Indians has given me access to many tribal leaders and through their stories and resources, I have found a common line of thinking.
"I believe now is the time we must take care of our people by educating ourselves and becoming less dependent on others. There is no one better to care for Native Americans than other Native Americans."
Kouplen has been a part of the Native American Student Association (NASA) on campus since her freshman year and now serves as the social media chair and as a student leader for OSU's Center for Sovereign Nations, she said.
"I quickly recognized the quality leadership and the community impact this organization has at OSU which prompted me to get more involved as an executive member of the group," she said. "Not only have I been connected to resources I may never have discovered, but I've also built a community of friends who have become my chosen "tribe" while here."
In the summer of 2021, Kouplen participated in the Native American Research Center for Health summer initiative program, where she focused her research on the use of smokeless tobacco and its impact on American Indians.
After completing her bachelor's degree in biology, she plans to go to medical school to become a physician who focuses on working in underserved communities, she said.
"Through partnerships like the one between OSU and the Cherokee Nation, pursuing a medical degree has become a reality for many Native American students," Kouplen said. "Being an advocate for change, as it relates to health care disparities, requires more than a medical degree; change is realized when you have a real passion for the cause."
Her passion for medicine has been fueled by the deficits in the health care system specifically related to Natives, she said.
"My medical education will provide the framework for a career in powerful health care advocacy. I am ready to rectify the inequalities in health care for Native Americans and intend to educate others on ways they, too, can contribute to a solution," she said.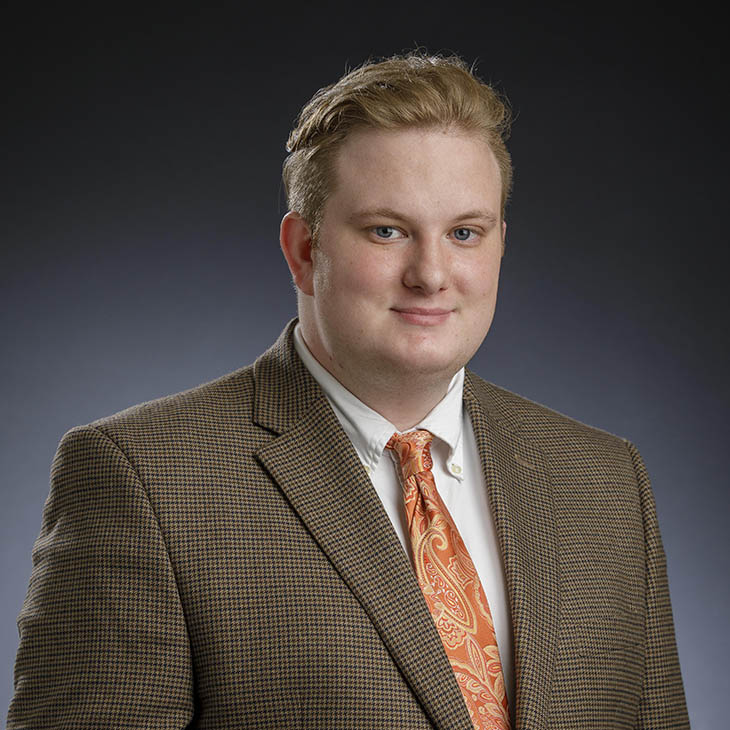 Carpenter is a junior from Poteau, Oklahoma, double majoring in natural resource ecology and management as well as philosophy, with a minor in classical studies. He is a member of the Choctaw Nation of Oklahoma, and has been a Freshman Research Scholar, a member of the Honors College, an officer in NASA, a community mentor, and a student leader in the OSU Center for Sovereign Nations.
"For me, being a member of the Choctaw Nation of Oklahoma means looking out for others in need. My nation has a long history of doing so," Carpenter said. "In 1847, after enduring the Trail of Tears in the previous decade, the Choctaw people sent financial aid to Ireland during the "Great Hunger." I think many forget about the importance of these international relationships for tribal nations today."
Being a student leader in the OSU Center for Sovereign Nations has helped Carpenter see the importance of elevating Native American nations in this way, he said.
Last summer, he served as a Native American research assistant for the U.S. Forest Service, where he analyzed legislation impacting the ability of tribal nations to maintain their own bison herds.
He is deeply committed to activities that promote diversity and inclusion, publishing work in the Cimarron Review as part of the OSU MLK Celebration Anthology, planning events for NASA and establishing the organization "Loving Neighbors of Eastern Oklahoma'' to honor the memory of Dr. John Montgomery, who helped desegregate the first high school in Oklahoma in Carpenter's hometown.
"As a current OSU institutional nominee for the Mitchell Scholarship, I will have the opportunity in the fall to apply for a fully-funded one-year master's program of my choice in Ireland," he said. "As a Choctaw citizen of Irish descent, upon graduation I hope to receive my master's in philosophy and public affairs from University College Dublin and supplement that with a master's in Native American studies from the University of Oklahoma.
"My ultimate goal is to complete my Ph.D. in philosophy from the University of Oklahoma and become a Native American philosophy professor."
OSU enjoys a history of Udall Scholarship winners, Payne said.
"OSU winners predate our center," she said. "The OSU Center for Sovereign Nations is committed to supporting OSU Scholar Development, and to encouraging students to apply for this prestigious scholarship."
Two center student employees have been named national Udall Scholars and four additional center students have been honored with national Udall Scholar Honorable Mention since the Center for Sovereign Nations was founded in 2015, she added.
"OSU is committed to creating a welcoming environment for all students on our campus," Payne said. "For decades, the OSU administration, faculty and staff have been intentional about creating a supportive environment for Native students."
The efforts of the Native American Faculty and Staff Association and NASA are great examples of this foundation, she said.
"President Shrum is also a great example of this commitment as demonstrated through her leadership in founding the OSU College of Osteopathic Medicine at the Cherokee Nation," Payne said. "From Academic Affairs to whom our center reports, to Institutional Diversity, to Student Affairs, to the Office of the Vice President for Research, OSU takes seriously its commitment to include Native students and other underrepresented students in all aspects of campus life."