Traveling exhibition of giant inflatable art coming to the OSU Museum of Art
Tuesday, February 1, 2022
Media Contact: Elizabeth Gosney | Marketing and Communications Manager | 405-744-2783 | egosney@okstate.edu
The OSU Museum of Art's newest exhibition is larger than life and just about lighter than air.
"BLOW UP II: Inflatable Contemporary Art" consists of large-scale sculptures made from nylon or vinyl fabric and supported by internal electric fans. The show, which was organized by California's Bedford Gallery at the Lesher Center for the Arts, depicts the figurative, conceptual and abstract.
"From the outset, the artworks in 'BLOW UP II' appear fun and playful," former Bedford Gallery curator Carrie Lederer said. "However, there is a touch of melancholy throughout the show as we are reminded that these objects live their full lifecycle every day. Once the gallery lights dim, the artworks deflate and await their resurrection the following day. There is an odd relationship with these inflatable objects as they are just as dependent on air as we are."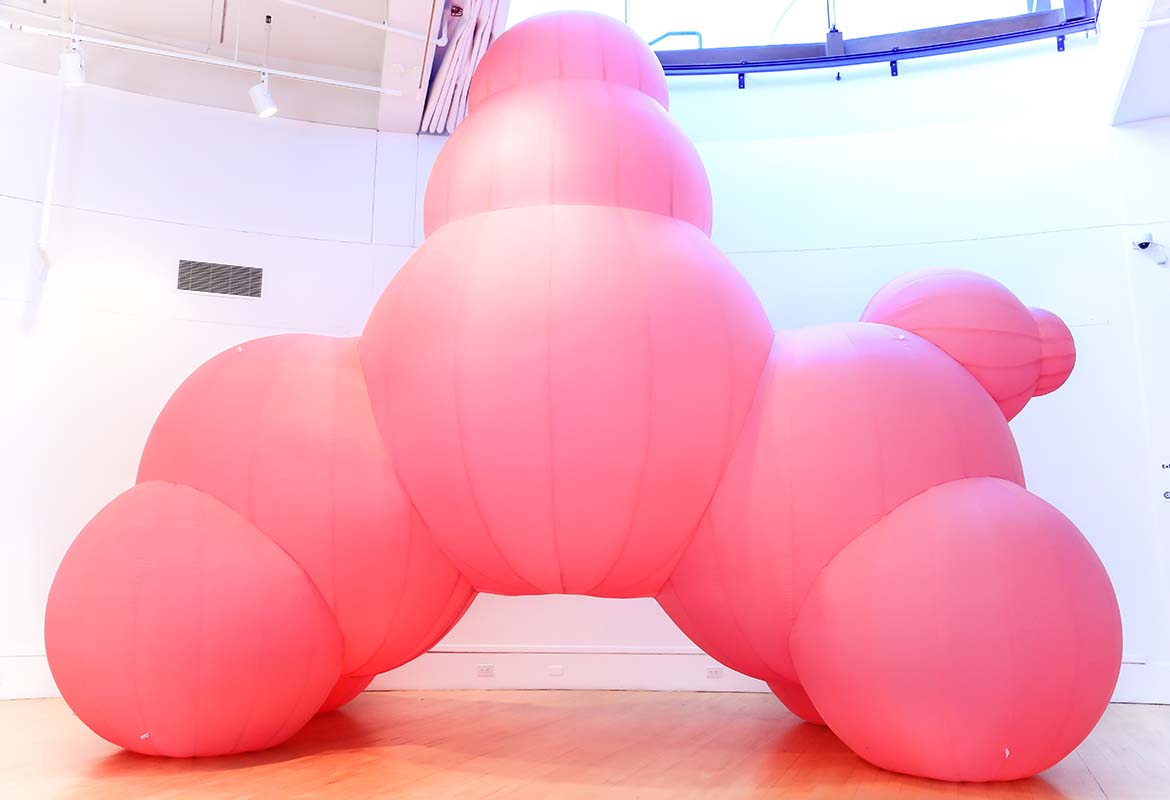 While the artworks are whimsical and, in many ways, familiar, Lederer said they also challenge the definition of art.
"Here, in an unusual feat, artists use air as an active tool in their work to subvert our perspective and surprise us," she said.
"BLOW UP II" is on view at the OSU Museum of Art in Downtown Stillwater from Feb. 8 to April 30. Admission is free. The museum is also hosting two events inspired by the new exhibition: Second Saturday - Balloon Art from 11 a.m. to 2 p.m., Feb. 12 at the museum and Artist Talk with Steve Liggett at 5:30 p.m., Feb. 15 at the OSU Student Union (Room 416), with a live stream at video.okstate.edu.
Because of the size of the objects in "BLOW UP II" — the largest tops out at 13 feet tall by 15 feet wide — museum staff plan to switch out pieces midway through the show's run.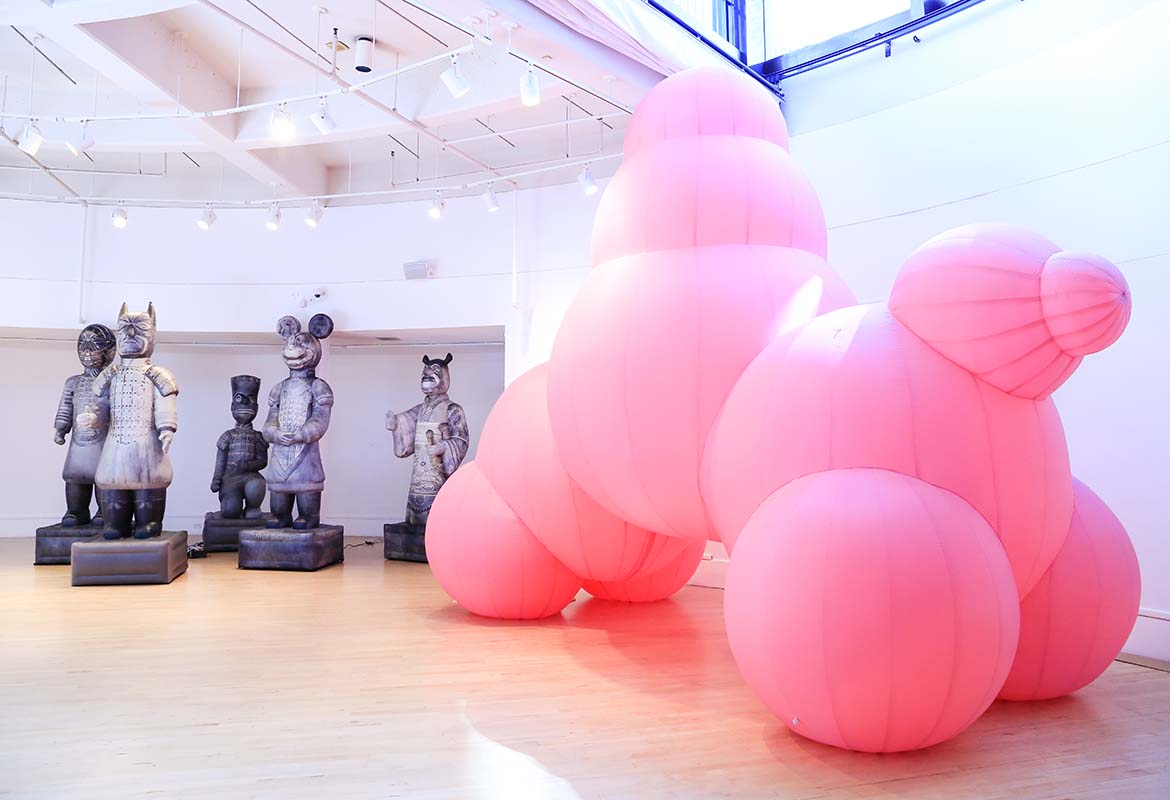 "We don't have room for all the sculptures at the same time, but we see it as a unique opportunity to give our visitors two shows in one," OSU Museum of Art Associate Director Carla Shelton said. "After OSU's spring break, people get to come back to see something completely new and equally awe-inspiring."
The type of art in "BLOW UP II" is a departure from recent exhibitions at the OSU Museum of Art — something Director Vicky Berry hopes will help attract new and returning visitors.
"There's no doubt this is an especially fun show that appeals to youth and young adults," Berry said. "This is a chance for visitors to discover just how diverse art can be. It's so much more than paintings on walls."
"BLOW UP II: Inflatable Contemporary Art" was organized by Bedford Gallery at the Lesher Center for the Arts, Walnut Creek, California.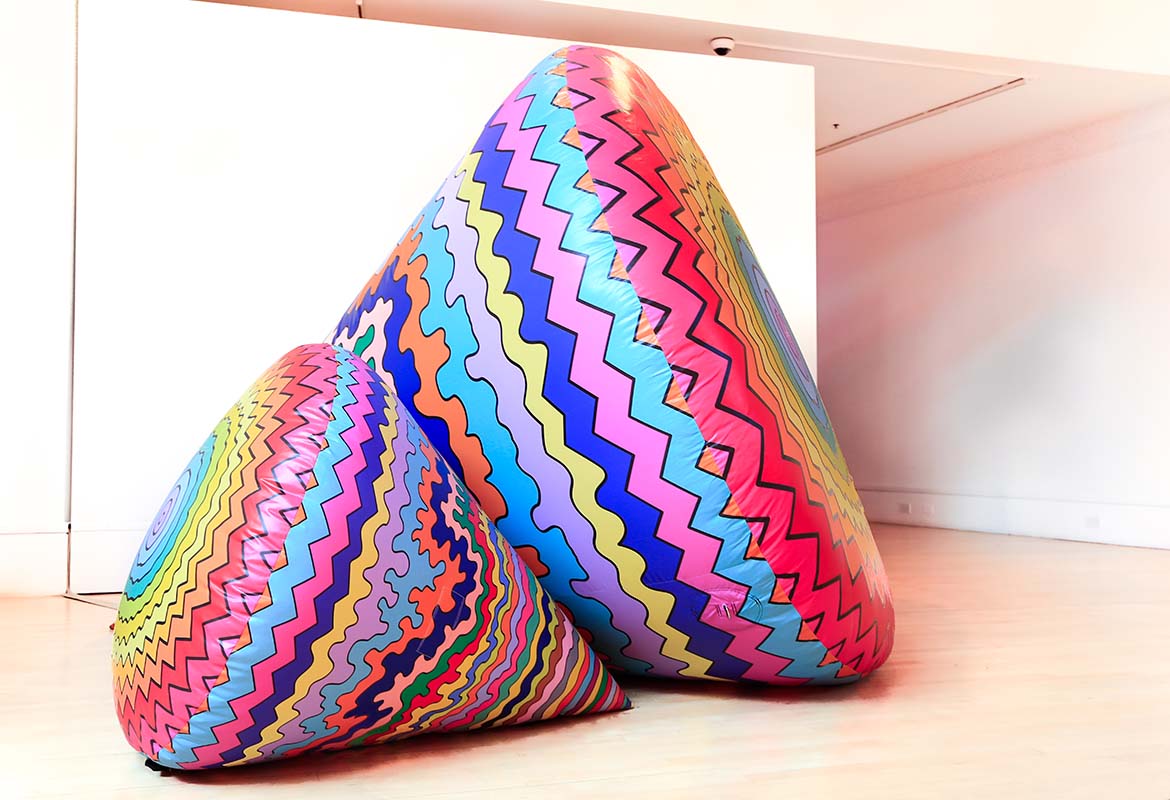 About the OSU Museum of Art
The museum is located at 720 S. Husband St. in downtown Stillwater. Hours are 11 a.m. to 4 p.m. Tuesday through Saturday and 11 a.m. to 7 p.m. on Thursday. Admission is free, thanks to generous support from the OSU Museum of Art Advocates. For more information about the museum, visit museum.okstate.edu or call 405-744-2780.