Traveling exhibition of studio art quilts coming to OSU Museum of Art
Tuesday, May 3, 2022
Media Contact: Elizabeth Gosney | Museum Marketing and Communications | 405-744-2783 | egosney@okstate.edu
A new show opening May 17 at the Oklahoma State University Museum of Art is elevating quilts to the fine-art realm.
"Ebb & Flow: An Exhibition of Studio Art Quilts" features intricately pieced fabric works from around the world, curated by Studio Art Quilt Associates and SAQA juror Linda Colsh.
"I relied on the exhibition's well-defined but wide theme of 'ebb and flow' to give the collection of selected works both unity and visual variety," said Colsh, who chose the final 35 works from a database of entries. "Having spent most of my life living near water, I expected that 'ebb and flow' would be a theme that would feel familiar … but I realized with some astonishment that what I was seeing was expansive, imaginative and compelling art that opened my eyes to much broader interpretations."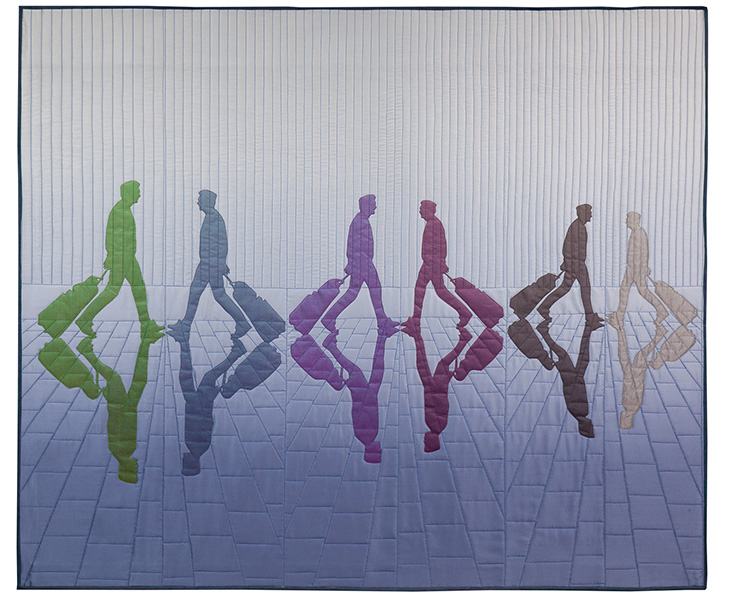 Among the artworks — which explore topics ranging from nature to travel to mental health — is a piece by OSU alumna Lynne Seaman. The London-based artist began patchwork quilting in the 1980s before venturing into studio art quilts in 1999.
"I took a class with a well-known quilt artist, Judith Trager, [who] encouraged me to join Studio Art Quilt Associates," Seaman said. "The first two art quilts I made under Judith's supervision were juried into the International Quilt Week in Yokohama, Japan, in 2000, and I have been making and exhibiting art quilts ever since."
Seaman graduated from OSU with a degree in foreign languages, continuing what has now become a 100-year family legacy at Oklahoma State. She will return to Stillwater on May 21 to give a special artist talk at the museum, covering her family's connections to OSU, her piece in "Ebb and Flow" and the craft of studio art quilts.
"I hope viewers will take time to consider each artist's individual viewpoint in 'Ebb and Flow' in order to promote discussion," Seaman said. "I hope visitors will recognize that art quilts are art that hangs on the wall, not on a bed, while also respecting the value and history of patchwork quilts."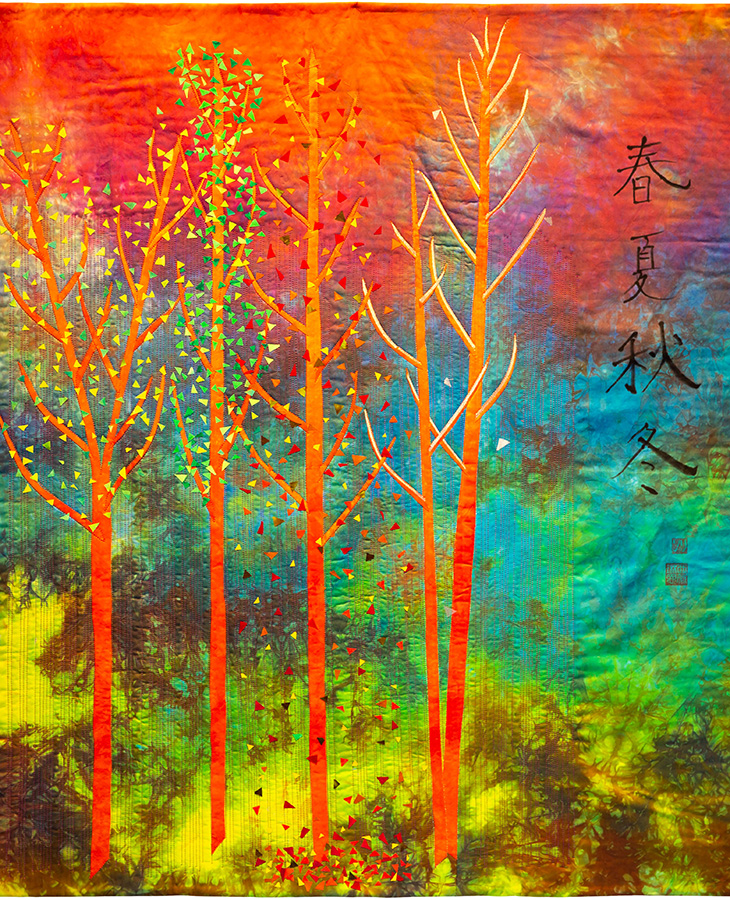 OSU Museum of Art Director Vicky Berry echoed Seaman's point, emphasizing that "Ebb and Flow" masterfully demonstrates why art quilts are a vital part of the fine art world.
"For many of our visitors, this will be the first time they see an art quilt," Berry said. "This exhibition allows them to get an up-close look at a unique art form, expanding their concept of quilts from functional heirlooms to priceless canvases. There is a rich history in quilting and a boundless future of possibilities — something evident in 'Ebb and Flow.'"
"Ebb and Flow" will be on view May 17 through July 30 at the OSU Museum of Art in downtown Stillwater. The opening reception and artist talk featuring Seaman is scheduled for Saturday, May 21, from 1-3 p.m. Admission to the museum and its events and programs is always free. Discover more at https://museum.okstate.edu/art/ebb-and-flow.html and on our Facebook page @OSUMuseumofArt.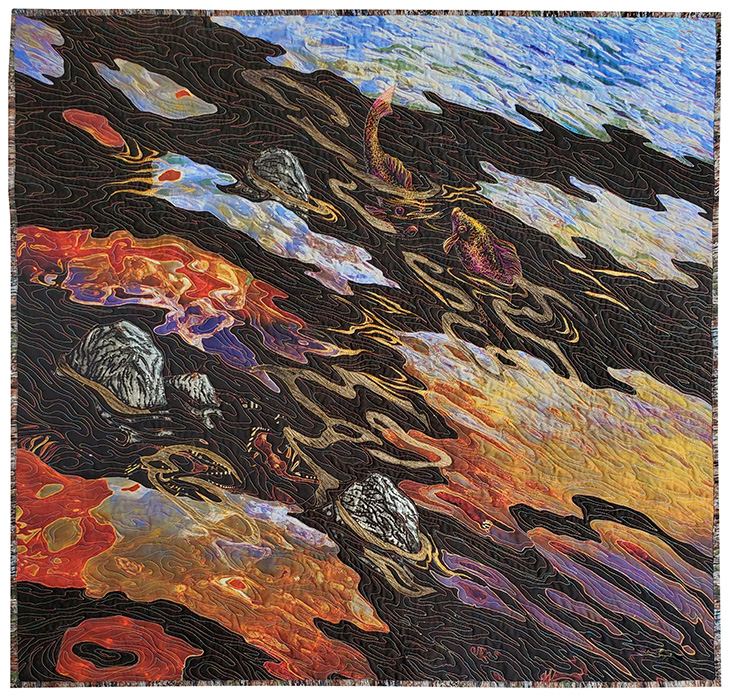 About the OSU Museum of Art
The museum is located at 720 S. Husband St. in downtown Stillwater. Hours are 11 a.m. to 4 p.m. Tuesday through Saturday and 11 a.m. to 7 p.m. on Thursday. Admission is free, thanks to generous support from the OSU Museum of Art Advocates. For more information about the museum, visit museum.okstate.edu or call 405-744-2780.