Construction to begin on OSU's new Central Market Place; to replace Kerr-Drummond complex
Wednesday, April 19, 2023
Media Contact: Sydney Trainor | Communications Specialist | 405-744-9782 | sydney.trainor@okstate.edu
Barricades are up and caution tape is rolled out as construction crews have set up their trailers to begin construction on Oklahoma State University's new Central Market Place.
The construction is in response to a need to address outdated facilities, the desire to elevate dining on campus and the passion for enhancing student dining. The University Dining Services (UDS) facility will replace the current Kerr-Drummond dining complex.
With funding from auxiliary services, the $22 million structure is being built by CMSWillowbrook and will be located in the parking area just southwest of the Kerr-Drummond towers and east of Village E. Upon completion, the 31,000-square-foot facility will have the capacity of almost 300 guests.
Central Market Place will feature four concepts in a modern, open seating atmosphere that includes a covered patio area with views of campus activities.
"We get a lot of feedback about dining on social media, and we really listen to what the students are saying and try to put a lot of thought into these concepts based on feedback that we've received," said Debbie Shotwell, Student Union Marketing assistant director.
Byte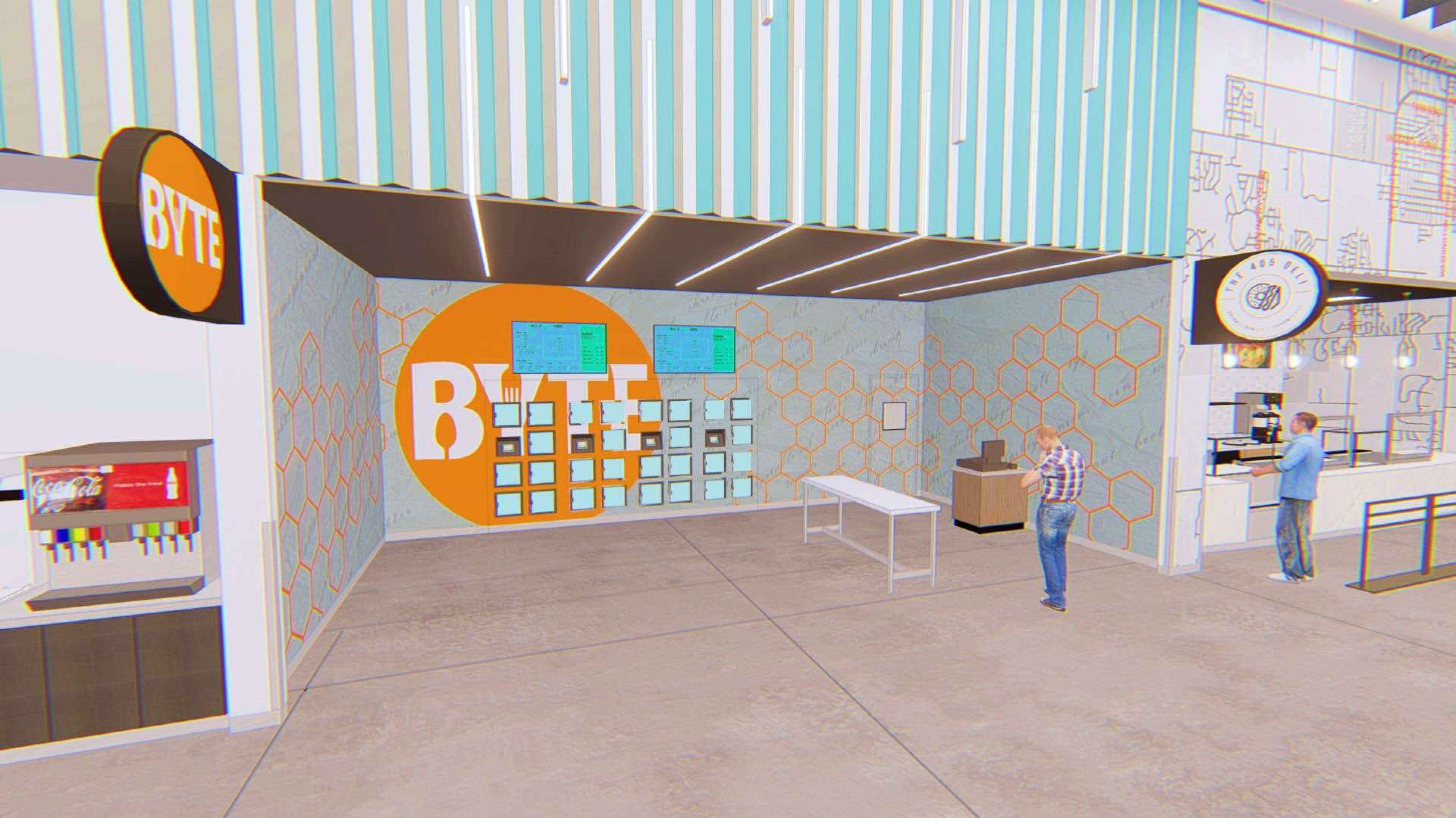 Central Market Place will house a unique "ghost kitchen" concept, known as Byte.
Byte will serve a rotating menu of diverse offerings. This can be thought of as a virtual restaurant operating as a digital storefront. The guest places their order via an app or kiosk and the food is prepared in the back of the house and delivered through a locker-style system.
"We think that the food locker concept with ghost kitchen gives us more flexibility to change our menu offering throughout the semester," said Vedda Hsu, director of UDS. "We can have student tastings and voting time to see what kind of trendy things we want to offer to students."
Byte is one-of-its-kind across college campuses in the region, according to Hsu.
"[Students] all say they want more fresh options, healthy options, different types of food, and all of these offer and provide that to our students and this gives us that flexibility," Shotwell said.
Caribou Coffee
Just like its counterpart in the Student Union, Caribou Coffee will serve its traditional and specialty drinks. The popular established franchise will also serve a selection of bakery items.
"We see every college put the coffee concept inside their building, but with our college campus spread out, we think the Central Market Place is a good place to put another familiar brand in there for students to enjoy," Hsu said.
405 Deli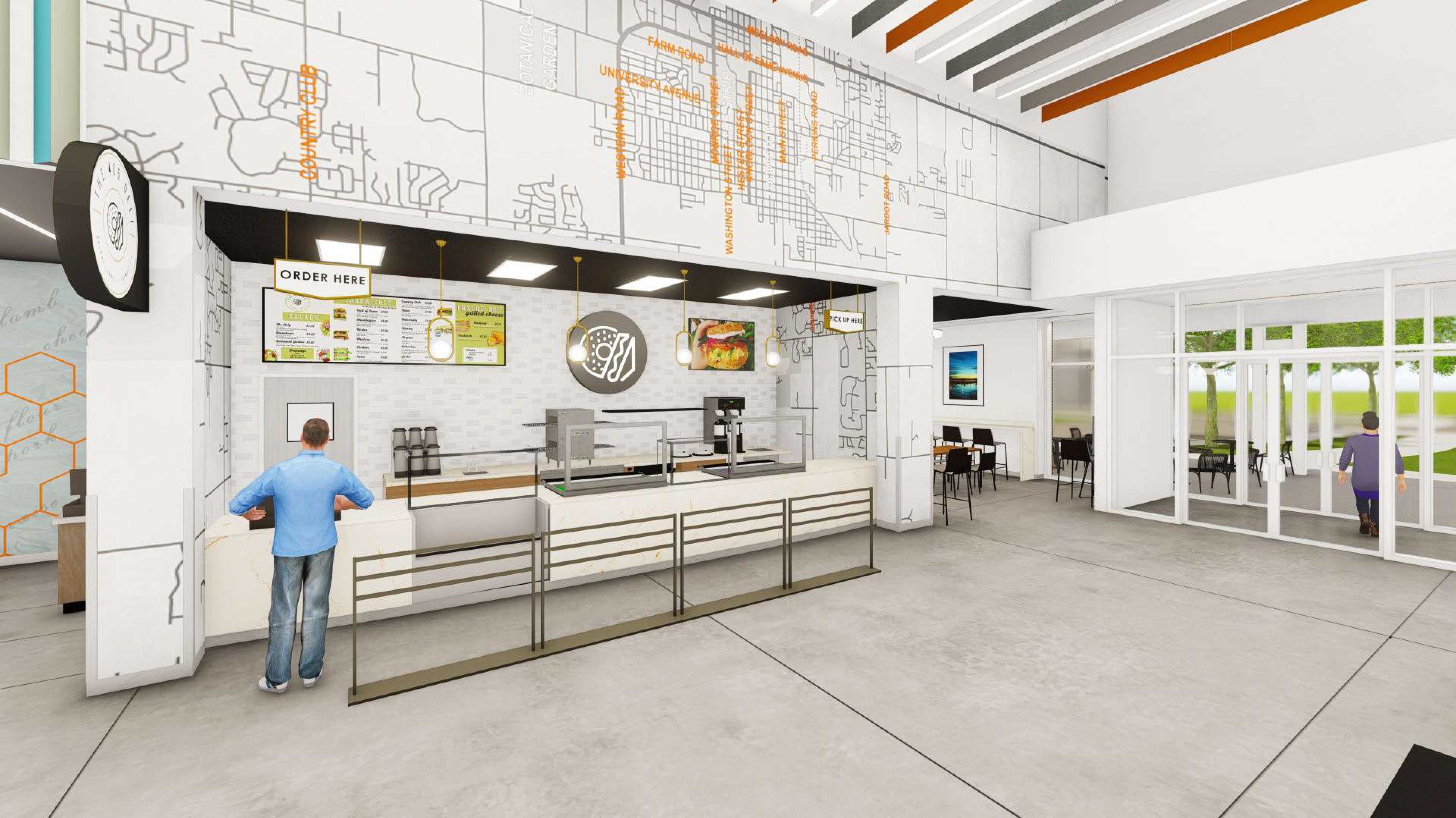 After making its campus debut in the Kerr-Drummond dining complex during the fall 2022 semester, 405 Deli will transition over to the Central Market Place. This self-branded sandwich concept offers a Stillwater-inspired menu consisting of gourmet sandwiches and salads.
"For our 405 Deli, … once we move into the new facility, we are going to expand the menu to add breakfast options as well," Hsu said.
The soft launch in Kerr-Drummond allowed UDS to evaluate and make adjustments to the familiar brand before the transition to the Central Market Place.
1890
Market

The 1890 Market is a rebranding of OSU's largest on-campus convenience store currently operating in Kerr-Drummond — Twenty Something.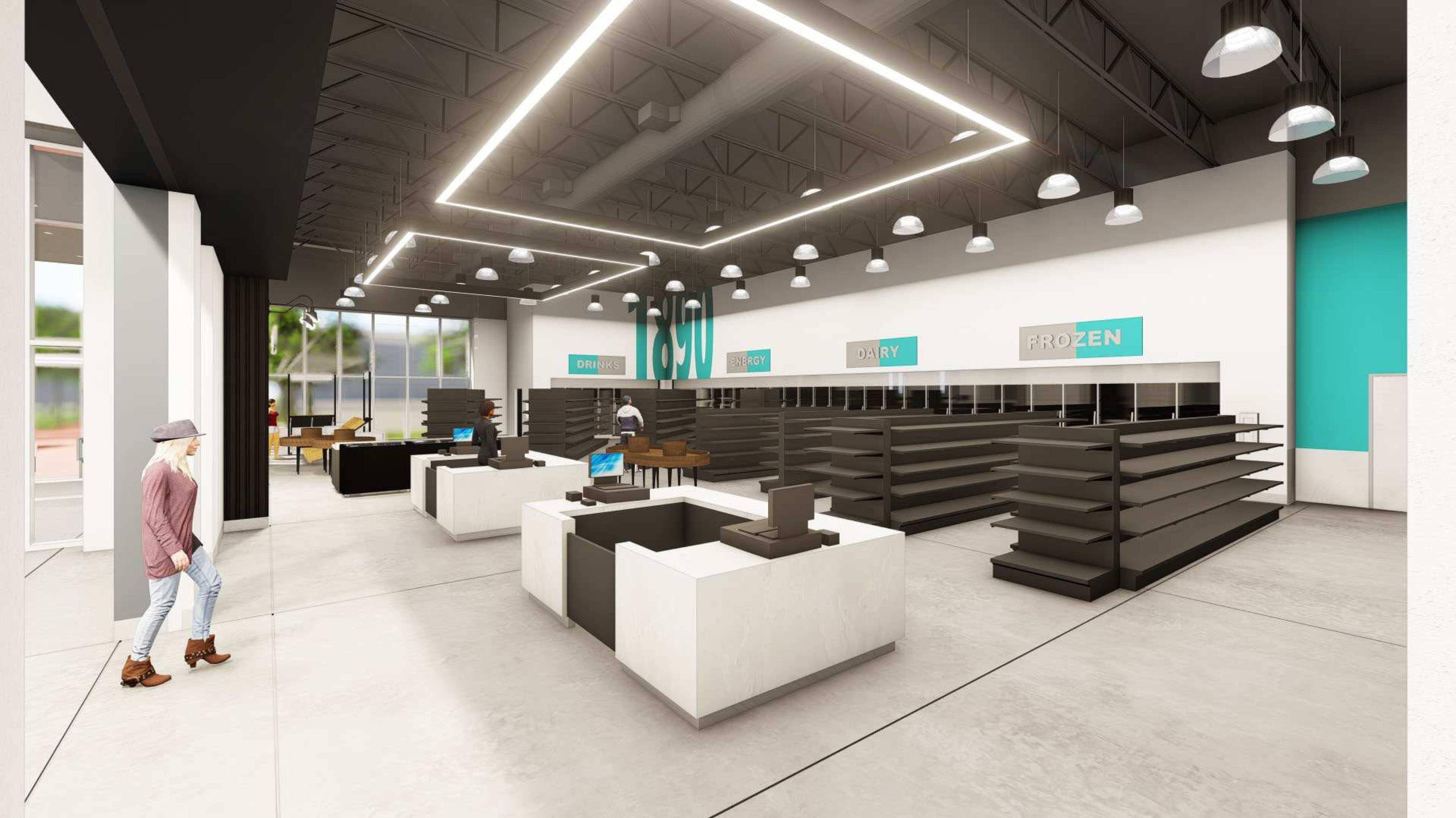 As with all UDS campus convenience stores, the 1890 Market will house a selection of groceries, grab-and-go items, snacks and necessities. This convenience store will have increased shopping space providing an expansive selection of products.
"We expanded the offering for not just a convenience store as most of the students and staff faculty know it's kind of a small grocery store type," Hsu said "We want to be able to offer some fresh produce and a variety of different options into the new building. That's why we rebranded."
Along with the four vendors, the Central Market Place will feature a covered outdoor seating area opening up to the sand volleyball areas outside the Villages. The architectural design by KKT/Baker Group features open spaces with comfortable furnishings.
"The reason for the open space, in both dining areas, is that in case student groups need to utilize our space to house an event, it's easy to rearrange the furniture," Hsu said.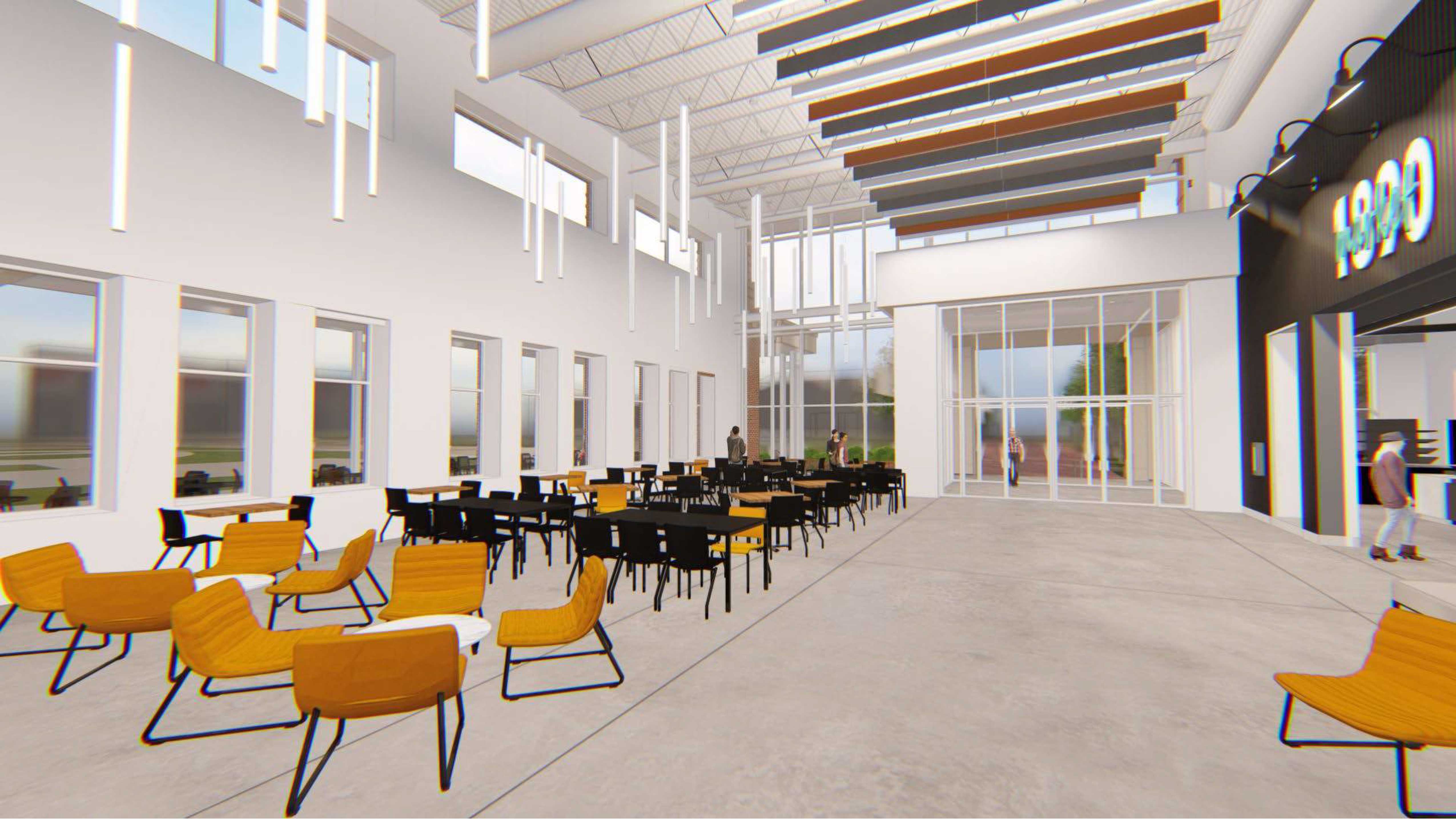 The flexible space can accommodate summer conference groups as well as high-top and soft seating for people to relax or plug devices in and work.
"Within the next month or two is when you'll really start seeing construction. They'll start putting the concrete foundations in and start setting steel. The goal is by the end of 2023, all the steel will be set and we'll be closing in the building," said April Ebey, assistant director of construction services at OSU Long Range Facilities Planning.
The projected opening date for Central Market Place is the Fall 2024 semester. Upon completion of the project, the Kerr-Drummond complex will be demolished and replaced with student parking.