Oklahoma State University Foundation Board of Governors elects new trustee chair and two trustees
Tuesday, September 19, 2023
Media Contact: Jennifer Kinnard | OSU Foundation | 405-385-5185 | jkinnard@OSUgiving.com
The Oklahoma State University Foundation Board of Governors recently elected new Board of Trustee Chair Bill Patterson of Denton, Texas, and two new trustees: Tiffany Sewell-Howard of Boulder, Colorado, and Jay Wiese of Tulsa.
"We are grateful for Bill's leadership at the OSU Foundation. As the new chair, he will guide this governing body with great vision and tremendous momentum," Foundation President Blaire Atkinson said. "Tiffany and Jay bring a wealth of executive expertise to the Board. They will make important contributions and we are honored to have them join this group."
---
New Board of Trustees Chair
---
Bill Patterson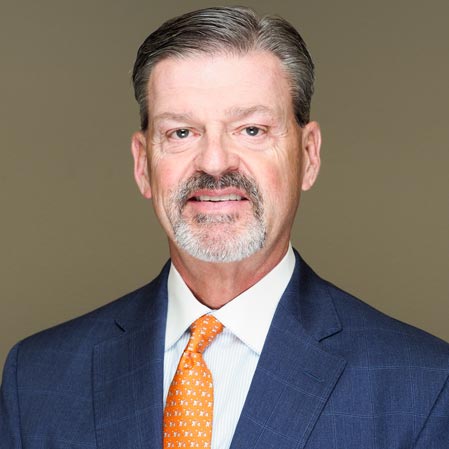 OSU alumnus Bill Patterson is the CEO and publisher of the "Denton Record-Chronicle," dentonrc.com, Denton County Magazine and DRC digital marketing services.
Bill has served his community in many roles, including past Board member and Board Chair, Presbyterian Hospital of Denton; Trustee/Board of Governors, OSU Foundation; past Board Chair/Board member/Life Member, United Way of Denton County; Co-Chair United Way of Denton County Needs Assessment 2011 and 2017; Board of Directors, Texas Health Resources Foundation; Board of Directors, Children's Advocacy Center for North Texas; Past President, Texas Daily Newspaper Association; Vice President, Texas Press Association; Chairman, Texas Press Association Legislative Advisory Committee.
He has also been the campaign chairman of the United Way of Denton County from 2000-01; Board chair of the Denton Chamber of Commerce from 1997-98; Board chair of the United Way of Denton County from 1997-98; Board chair of the Denton Economic Development Advisory Board from 1993-95.
Patterson earned a Bachelor of Science in advertising from OSU in 1982.
---
New Trustees
---
Tiffany Sewell-Howard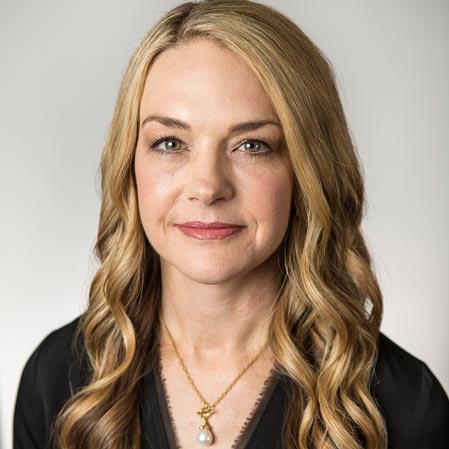 OSU alumna Tiffany Sewell-Howard served as executive chair of Charles Machine Works, the Oklahoma-based manufacturer of Ditch Witch products. During her 19 years at CMW, she served as the CEO, chief operating officer, director of information technology and emarketing manager. After expanding the size and scope of the company through both acquisition and organic growth, Sewell-Howard successfully led the ownership through the sale of the company to The Toro Company in 2019.

Before joining CMW, Sewell-Howard initiated several startups in the areas of industrial waste recycling, advertising and internet marketing. Currently, Sewell-Howard is president of the Malzahn Family Corporation. In this role, she provides leadership for the Malzahn Family office where the investment and philanthropic activities derived from the sale of CMW.
Sewell-Howard earned a Bachelor of Fine Arts and Master of Business in Administration from OSU in 1990 and 1994, respectively.
---
Jay Wiese
Wiese is currently the managing member of August Lynn Resources LLC., an investor of undeveloped and producing oil and gas properties and industry interests throughout the United States.
For 25 years, Wiese was employed with Magellan Midstream Partners LP, and its predecessor company, Williams, where he served as unregulated business officer. After retiring from Magellan, Wiese formed Liberated Partners LLC, a global energy consulting business with a focus on shaping client strategy, acquisitions, logistics, business development, operational analysis, mentoring and expert witness testimony. As such, he was a consultant for Morgan Stanley and Goldman Sachs for over 10 years.
During his time consulting for Goldman Sachs, he was an independent board member of Associated Asphalt Inc., one of the nation's largest reseller and asphalt storage companies. Additionally, Wiese was a member of TransMontaigne Partners LP, board of directors. Today, Wiese manages a variety of income producing commercial and industrial real estate investments for family and friends across the country.
This will be Wiese's second stint on the OSU Board of Trustees. He previously served for eight years from 2012-20 and was the chair of the investment committee for six years.
Wiese earned his Bachelor of Science in business from OSU in 1978.
---
2023-24 OSU Foundation Trustees
---
Bill Patterson – Chair
Bryan Begley — Vice Chair
David Houston — Immediate Past Chair
Blaire Atkinson
Brian Callahan
Ann Dyer
Joe Eastin
Brett Jameson
Griff Jones
Robert Keating
Diana Laing
Shelly Lambertz
Greg Massey
Gail Muncrief
Jenelle Schatz
Tiffany Sewell-Howard
Terry Stewart
Vaughn Vennerberg
Beverly Walker-Griffea
Jay Wiese
Darton Zink