OSU launches Ronald S. Beer Internship in Student Affairs to honor former vice president
Tuesday, June 13, 2023
Media Contact: Samantha Siler | Assistant Director of Marketing | 405-744-8108 | samantha.siler@okstate.edu
The Oklahoma State University Division of Student Affairs recently selected the first recipient of the Ronald S. Beer Internship in Student Affairs to honor the former vice president's legacy.
The internship, which was recently implemented after years of planning, aims to provide a scholarship and hands-on learning opportunity for one master's or doctoral level student each year. The goal of the internship is to give the graduate student practical experience working in the Division of Student Affairs with hopes of recruiting and retaining future leaders in Student Affairs.
"The internship really has two main objectives," said Dr. Doug Hallenbeck, OSU vice president for student affairs. "One, we want to honor the impact Dr. Ron Beer has had on countless students at OSU; and two, we want to provide an opportunity for graduate students to see the potential of a career in student affairs and the impact they could have in the lives of college students."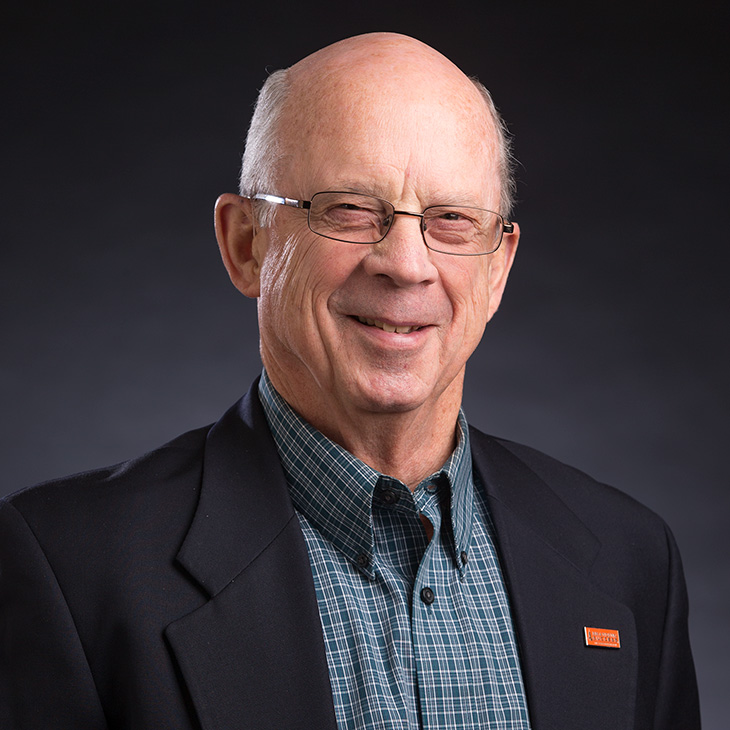 Beer served as the OSU vice president for student affairs from 1980 to 2000. During his time at OSU, he was known to be a student-friendly vice president — always supporting programs and initiatives that enhanced the student experience.
Kent Sampson, who worked closely with Beer during Sampson's time as a leader in both campus and residential life, was pivotal in creating the internship to honor Beer.
"Ron is so deserving, and it would be a regret to not honor him in this way," Sampson said.
The internship reinforces to faculty and administration the value of contributing to future careers in student affairs, in addition to providing a beneficial experience to the students selected to complete the internship, Sampson added.
The first recipient of the Ronald S. Beer Internship in Student Affairs is Vincent Rivera, a doctoral student pursuing his degree in higher education administration. Rivera, a nontraditional student who began his undergraduate degree after serving in the military, hopes to gain hands-on experience in the world of student affairs — an area he has grown to be passionate about during his time working with the OSU Department of Transfer and Student Veteran Success.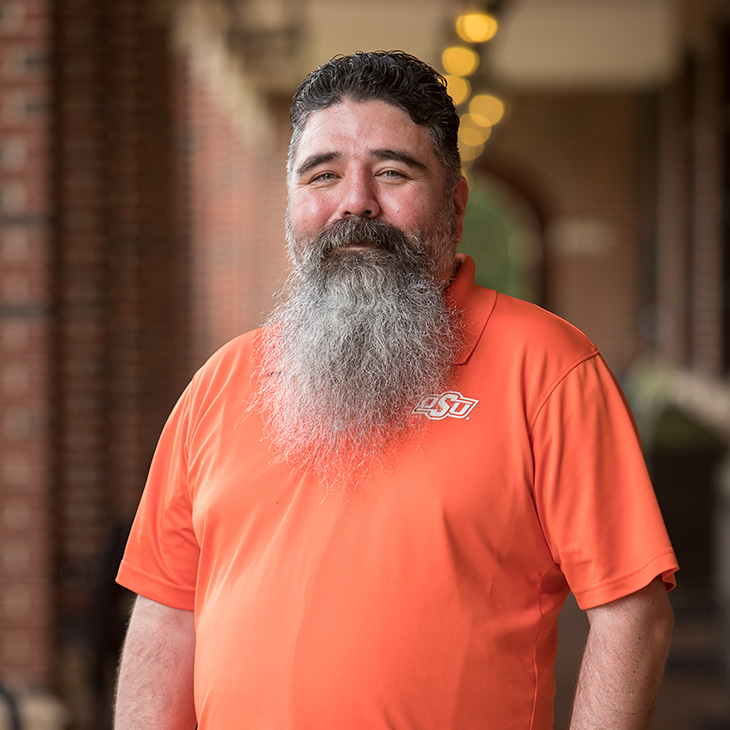 Rivera's project for the Ronald S. Beer Internship in Student Affairs is to build a framework for future students to participate in the internship. Rivera and Hallenbeck will work closely to develop a hands-on approach to the internship that provides value to both the student and to the Division of Student Affairs, while also creating flexibility and longevity for the internship program.
"As someone who avoided college because I was scared of it, the fact that I'm in a Ph.D. program is mind-blowing sometimes," Rivera said. "Being the first student selected for this internship, and being charged with developing a program that our future leaders are going to be going through is scary, but also so exciting. It's very humbling and I'm honored."
For those interested in contributing to the Ronald S. Beer Internship in Student Affairs fund, please contact jferrell@osugiving.com or awells@osugiving.com with the OSU Foundation.