Student artists find inspiration at OSU Museum of Art
Monday, March 6, 2023
Media Contact: Casey Ihde | OSU Museum of Art Marketing and Communications | 405-744-2783 | casey.pankey@okstate.edu
The Oklahoma State University Museum of Art, in partnership with OSU faculty, fosters students' artistic expression in a new exhibition, opening March 21.
"Painting Influencers: art inspires art" takes form in two parts — the first consists of permanent collection works handpicked by assistant professor Molly Kaderka. The second features students' interpretations and creations alongside their permanent collection influencers.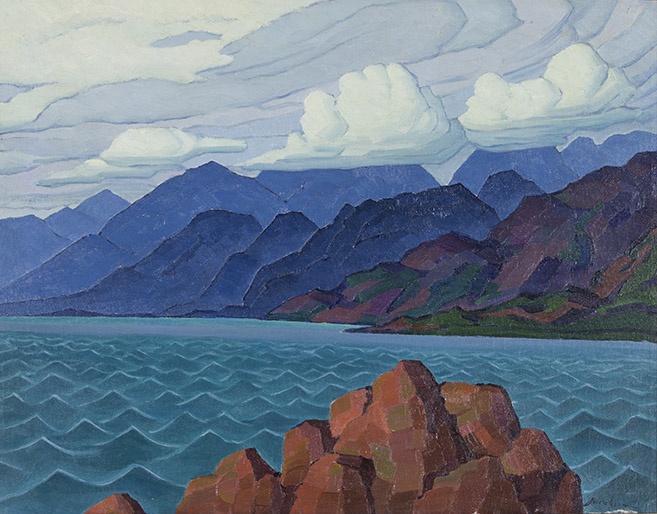 Throughout the ages, artists have honed their own artistic voices by studying and even recreating the work of others. The museum's exhibitions and collections provide a rich opportunity for students to engage with the creative processes of other artists. Through close study of the museum's paintings, OSU art students can "reverse engineer" the paintings, recreating the mixed colors, imitating the paint applications and adopting the compositional strategies of the original work. Inspired by these paintings and armed with this new knowledge, OSU students developed their own compositions and concepts.
"The show offers a unique glimpse into these young artists' encounters with and response to another artist's paintings. It features, side by side, a work from the museum's collection, the student's copy of the work, and that student's original work, inspired by the artist studied," Kaderka said. "By showcasing this participation in the tradition of oil painting, the show highlights a critical stage in the development of students' own artistic voices."
The first installment of "Painting Influencers: art inspires art" is on view at the museum through March 11. The second installment featuring student works will be on view March 21 – April 22. A closing reception will be held from 5-7 p.m. April 21 at the museum. Artists of all ages and abilities are invited to grab their sketchbooks, head to the museum and discover the inspirational power of art.
Participating artists include Althea Lackey, Austin Dawes, Autumn Bean, Raynova Shelton, Kim Vang, Lilli Cordes, Grayson Davis, Justice Rebmann, Chloe White and Jessica Roper.
For more, visit museum.okstate.edu and follow the museum on Instagram and Facebook @OSUMuseumofArt.