Barbara Stoecker named to Oklahoma Higher Education Hall of Fame
Wednesday, October 19, 2016
Nutritional Sciences Regents Professor Barbara Stoecker has been selected for induction into the 2016 Oklahoma Higher Education Hall of Fame. She is the Marilynn Thoma Chair in the College of Human Sciences.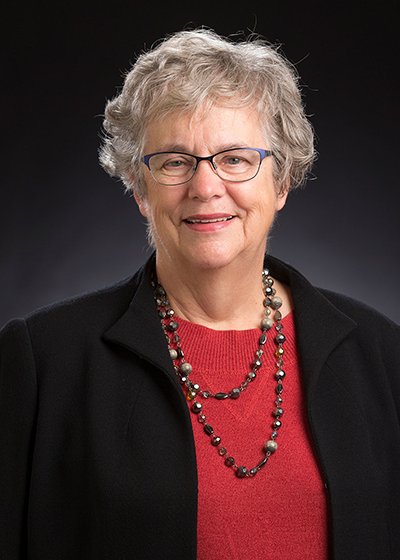 Stoecker's research in the field of micronutrients and human health has earned her an international reputation. She has pioneered discoveries on daily requirements for the trace element chromium, as well as its role in lipid and insulin metabolism. Stoecker also led research in bone health that showed vitamin E supplementation protects against bone loss in the microgravity environment of space.
Her work in sub-Saharan Africa and Ethiopia provided important research to understand critical nutrient deficiencies and related health complications. She has published numerous research papers and co-authored several scholarly works, but considers her greatest achievement training the next generation of nutritional scientists and mentoring undergraduate, master's and doctoral students.
Stoecker has been a member of the NSCI faculty since 1987 serving as department head from 1993-2001. She was named an Oklahoma State University Regents Professor in 2002, received the university's Eminent Faculty Award in 2008 and the Regents Distinguished Research Award in 2015. In 2010 she received the Michael P. Malone International Leadership Award presented by the Association of Public and Land-grant Universities.
The 2016 induction ceremony and dinner will be held Monday, Oct. 24, at the National Cowboy and Western Heritage Museum. The Oklahoma Higher Education Heritage Society sponsors the Oklahoma Higher Education Hall of Fame. More than 200 leaders have been inducted since the society held the first ceremony in 1994.