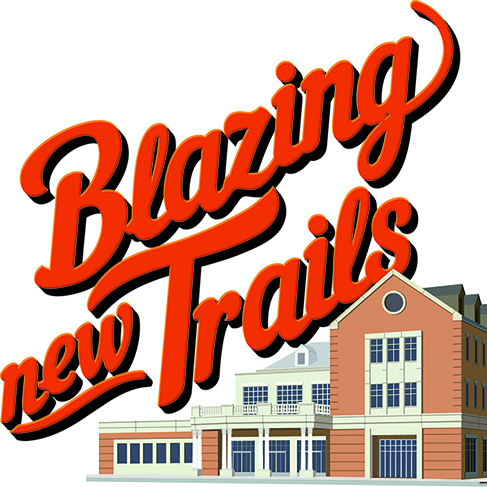 Human Sciences celebrates north wing opening
Friday, August 12, 2016
College of Human Sciences faculty and staff celebrated two milestones in its history on the Oklahoma State University campus Aug. 9. Warren Pratt, a member of the Pawnee tribe provided a blessing in Pawnee and English for the redesigned central courtyard entrance.
The reconfigured front entrance features a spacious, full-access sidewalk from Monroe to the front doors of the current building. An elevated circular space paved with bricks arranged to depict the OSU Tartan Plaid anchors the new design.
Following the blessing, a brief ribbon cutting ceremony symbolically opened the newly constructed North Wing of the current facility.
The 82,000 square foot expansion includes 27,000 square feet of laboratory space for experiential learning in hospitality, augmented and virtual reality environments, and sewn product development. Jorns Hall, a multi-purpose 300 seat room, and the spacious Gaylord Gallery will provide much needed space for seminars and student project displays.
The new wing creates spaces and opportunities for Human Sciences and OSU students to experience a variety of services, technologies and programs the college offers.
"Students are at the center of this transformation," said Human Sciences Dean Stephan Wilson. "Every detail is planned to ensure OSU is able to provide them the best education possible. Each new space will enable programs to better serve students and push the boundaries of cross-discipline educational discovery in the College of Human Sciences."
Wilson said the new wing is a milestone that fulfills the vision of Henry Bennett, OSU's legendary president from 1928-1950.
"We are using the tagline Blazing New Trails for the yearlong celebration," he said. "I think it is quite appropriate since the original OSU trailblazer, President Bennett, celebrated the 50th anniversary of what was then the Division of Home Economics in 1950 by announcing plans for its new three-wing home. We are completing the trail he marked for us 66 years ago."
While many of the spaces are ready, several of the new venues will not open right away.
Hotel and restaurant administration's Taylor's fine dining lab, the Hirst Center for Beverage Education and Planet Orange, the new quick service restaurant will debut in January for the spring semester classes.
"Transformational buildings like this are not possible without the visionary support of donors and the OSU administration," Wilson said. "We are grateful for their confidence in the caliber and importance of the programs in the College of Human Sciences."