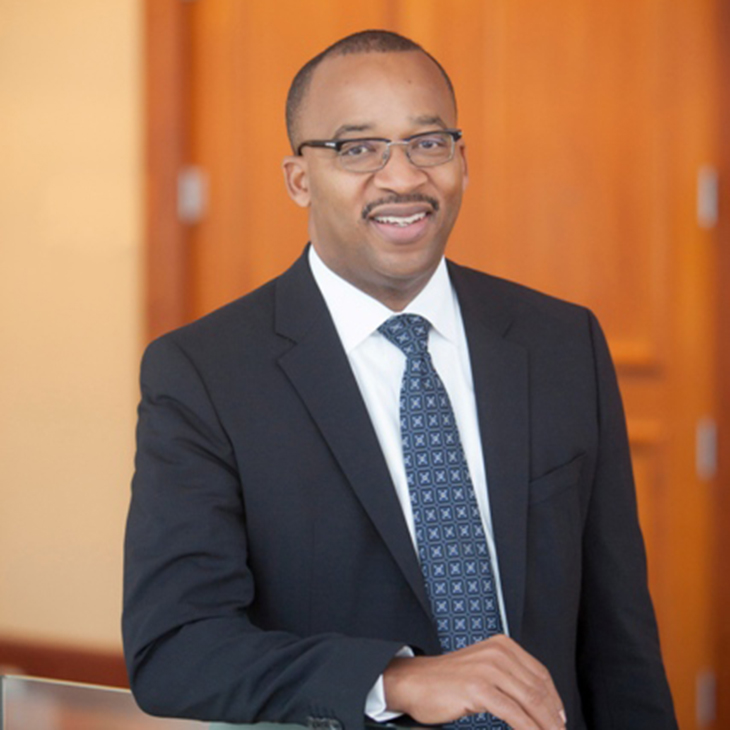 Degree leads Robert Watson to top Hilton properties
Tuesday, February 28, 2017
Robert Watson earned a degree in hotel and restaurant administration in 1988 while working at the Excelsior/Doubletree Hotel in Tulsa. However, his hospitality experience started many years earlier when he was 12 years-old checking hats at what was then the Fairmont Mayo Hotel in Tulsa. From those earlier days, he had a dream – a dream to build a career in the hotel industry.

Watson is now living his dream as the general manager of Hilton Austin, a AAA 4 Diamond 800 room property in Austin, Texas.

Inspired by his father who had a 30-year career at Tulsa's historic Mayo Hotel, Watson's experience and education have led him on a journey from hat checker, to dishwasher and waiter to one of Hilton's premier properties. "My father did not encourage me to follow his career. But since I insisted, he saw to it that I started at the bottom," Watson said.

Watson has just completed a $23 million makeover of the Hilton Austin which included a full renovation of the hotel's lobby, public areas, and meeting space, as well as the launch of two new restaurants, an event venue, and coffee shop. Prior to moving to Austin in 2013, Watson served as general manager of Hilton Omaha, Nebraska's largest hotel. While there, he oversaw the hotel's extensive transformation including a 150-guest room expansion and new meetings and special events space. Previously, Watson was general manager of DoubleTree by Hilton Hotel Tulsa Downtown from 2003 - 2007; during his tenure the hotel was twice awarded the 'Star of the Industry' award as the Outstanding Community Service Hotel of the Year from American Hotel & Lodging Association (AH&LA). Prior to that, he held similar positions at DoubleTree by Hilton Tulsa - Warren Place as well as the Embassy Suites -Tulsa.

Active in both local and national hospitality organizations, he has been recognized for his civic leadership and community service involvement. He is a board member of the Austin Hotel and Lodging Association, a former board member of the American Hotel and Lodging Association and has served as president of Metropolitan Hospitality Association (Omaha). Additionally, he has held board positions with the Oklahoma Hotel Motel Association, Omaha Convention and Visitors Bureau, Tulsa Chamber of Commerce, Omaha Sports Commission, Nebraska Hotel and Motel Association, to name a few

Watson's son Robert J. is continuing in the family business. The 2012 HRAD graduate is a manager with Pappadeaux Seafood Kitchen in the Dallas area.