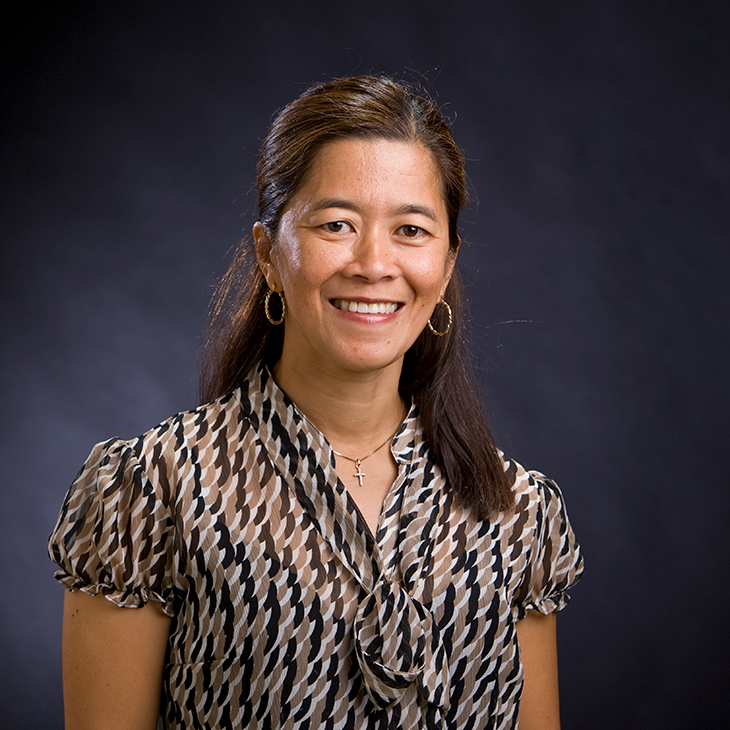 Edralin Lucas receives Regents Distinguished Teaching Award
Wednesday, August 9, 2017
Edralin Lucas, associate professor of nutritional sciences, has been selected to receive the 2014 Oklahoma State University Regents Distinguished Teaching Award.
Students and professors attest to the passion that Lucas has for her students and her courses. Her teaching methods provide an exciting learning environment, and it is in the classroom where her talents are truly showcased. Rachel Hufnagel, a nutritional sciences student who has taken Lucas' courses, describes Lucas in one word – inspiring.
"She inspires us to learn, to excel, and to be the very best we can be," Hufnagel said. "As a student of Dr. Lucas, I have developed a passion for nutrition, for actively learning, and for attaining a career I can someday love as much as Dr. Lucas loves her own."
"She is the type of professor that makes us believe we are capable of accomplishing anything we want through hard work and dedication," Hufnagel said.
Lucas' course load is heavy one. She teaches the honors sections of NSCI 2114 Principles of Human Nutrition and recently developed a capstone course, NSCI 3011. She also teaches the graduate course in macronutrients as well as a large general education lecture course for more than 200 students. She uses several interactive techniques to engage her students and challenge them to learn during class times.
"She is constantly working to create an 'active learning' environment and seeks new and exciting ways to engage her students at both the graduate and undergraduate levels," Brenda Smith, John and Sue Taylor Professor, said. The Distinguished Teaching award recognizes faculty who have meritorious achievement in the instruction of students (graduate and/or undergraduate) for a significant period of years. They must possess high scholarly standards for both the rigor of course content and for the level of student performance with respect to these standards.
Each college nominates up to three people for the Regents Teaching award. Students play a large role in the selection process for the Regents Distinguished Teaching Awards by submitting letters of support for faculty members. Lucas has also been honored with the 2012 Regents Distinguished Research Award. Her research focuses on the role of nutrition, particularly phytochemicals in promoting cardiovascular health and preventing or reducing chronic disease.
MEDIA CONTACT: Brittany Bowman | 405-744-9347 | brittany.bowman@okstate.edu