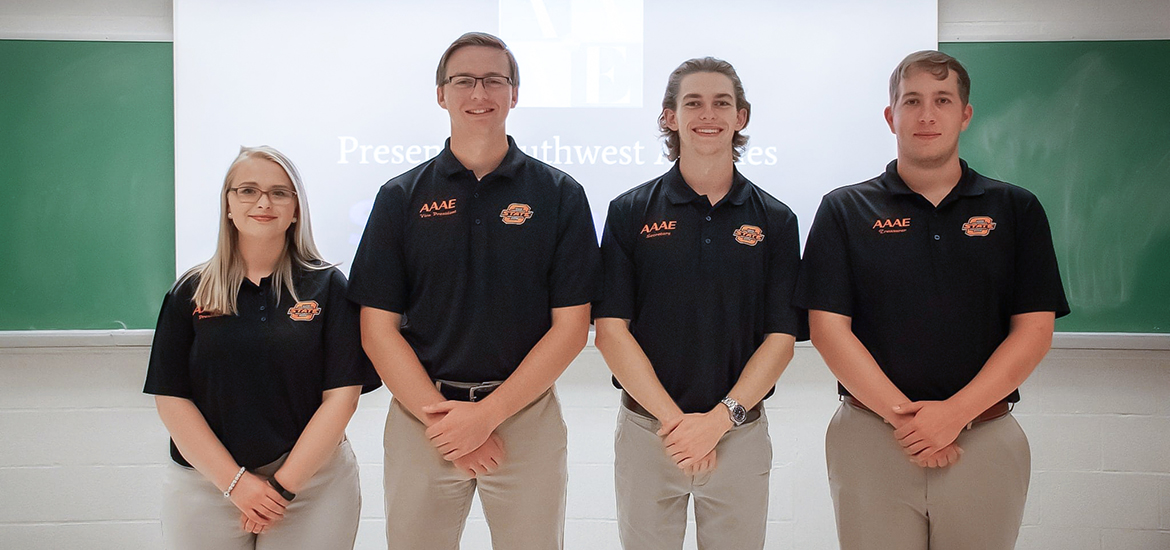 Aviation Student Organization Re-Established
Monday, October 1, 2018
Oklahoma State University is home to the newest chapter of the American Association of Airport Executives (AAAE), the largest national professional organization for airport executives. The re-establishment of the organization comes on the cusp of record setting enrollment in OSU's aviation program and increased student interest in the aviation industry. Previously established in 1994, the organization has been inactive since 2013.
"All aviation related majors are welcome to join: pilots, management, security, logistics and engineers," said Jasmine Bailey, chapter president and senior aviation management student in the College of Education, Health and Aviation. "This is one of the most important student organizations an aviation student can be involved in."
Members of AAAE represent nearly 875 airports and authorities, in addition to hundreds of companies and organizations that support airports. There are 25 active AAAE student organizations across the country, including OSU.
Membership benefits include access to scholarship opportunities, professional development programs, training and networking opportunities, conferences and certification completion.
"In my opinion, the most valuable asset of our organization is the mentor-student program, where a student member is matched with a mentor," Bailey said. "That's amazing because they grow that professional mentor connection and knowledge base."
The next meeting is scheduled for Oct. 10 at 5:30 p.m. in 104 Willard. This is a great opportunity for interested students to learn more about the organization and how it can benefit them.
"Our primary goal is to encourage professionalism among the local and national community, establish business relationships and give our members extra opportunities in the industry," Bailey said.
To learn more about the organization or to become a member, contact Dr. Chad Depperschmidt atchad.depperschmidt@okstate.edu or Jasmine Bailey at jasmine.bailey@okstate.edu.