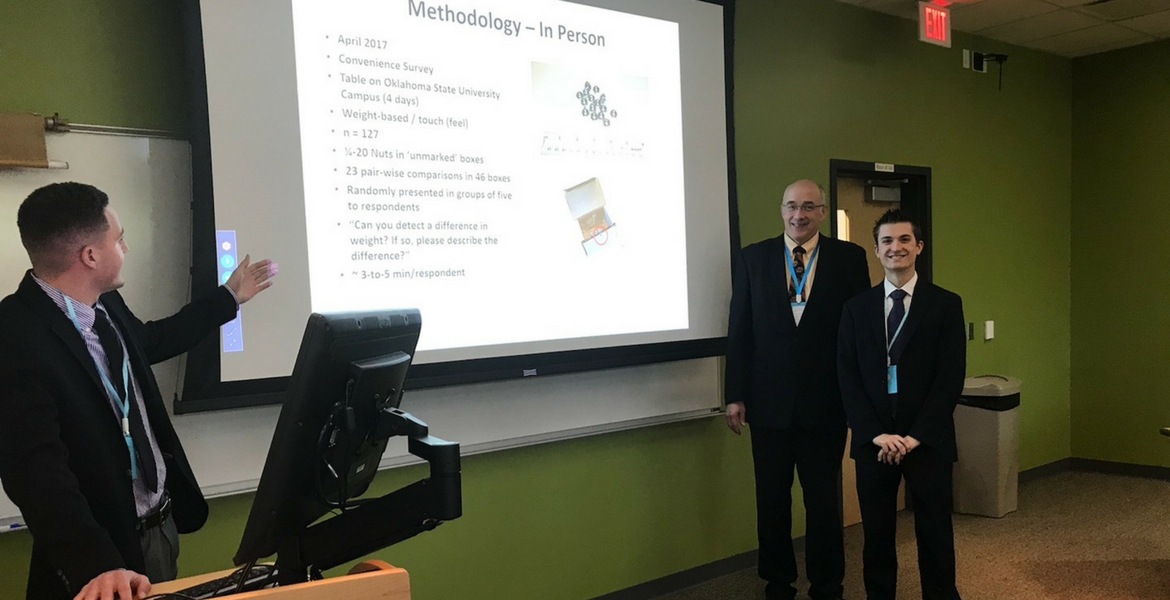 Aviation Students Present at Institute of Business Intelligence Innovation Conference
Monday, April 9, 2018
On April 6 and 7, assistant professor Dr. Matt Vance and two aviation students, Phillip Parker and Michael Gasper, attended and presented at the 2018 Institute of Business Intelligence Innovation (IBII) conference jointly hosted by Sam Houston University and Our Lady of the Lake University-Houston.
Vance, Parker and Gasper presented the results of their research project on the exploration of human preference and choice. Parker, a senior from Broken Arrow, Oklahoma, and Gasper, a freshman from Dallas, Texas, presented their respective portions of the project and participated in a vigorous follow up dialog. The presentation served as the lead-in to the afternoon session of the Management, Leadership and Business Intelligence track, chaired by Vance. The research has been accepted for publication in the IBII Journal of Management Science and Business Intelligence.
"What is most impressive and significant about these accomplishments is that three professional pilot majors enthusiastically made material and unique contributions to the entire research process from idea generation, literature review, methodology, data collection, presentation and publication in a topic that is outside of their chosen aviation field," Vance said.