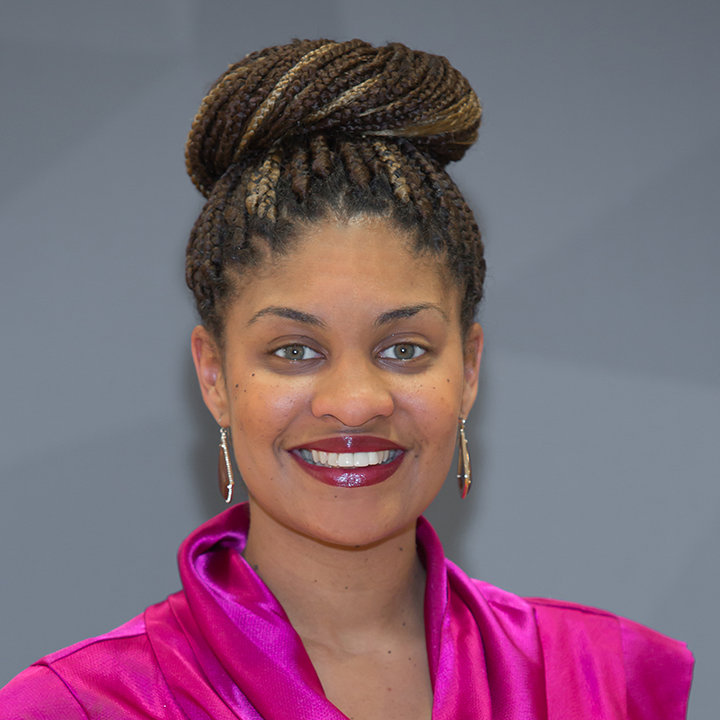 Faculty Spotlight: Taryn Price
Monday, October 1, 2018
Meet Dr. Taryn Price, assistant professor in recreation management. Price earned her bachelor's in athletic training from the University of Texas, her master's in sport management from Tennessee State University and her doctorate in leisure and sport from Tennessee State University. Her hometown is Houston, Texas.
You've been on faculty for three years now; what makes you stay at OSU?
I stay at Oklahoma State University because I love the balance my role provides. Family, work and community are important here.
What stands out to you most about the OSU recreation management program?
Engagement with students. It's not uncommon to find multiple students in a faculty member's office, discussing trends in the field, new recreation opportunities or career plans. Our faculty have a strong understanding of the demands students will be faced with in the field and adapt their teaching approaches accordingly.
We are all familiar with the phrase, "do what you love." In practice, "do what you love" captures the recreation industry's ability to morph someone's recreational pursuit into a career field. We fill our free time with activities that provide adventure, excitement and joy. Majoring in recreation provides you with the tools you need to turn your leisure and recreation passions into something you get paid to do.
In May 2019, you will lead a travel course to the Dominican Republic. Tell us about this opportunity and why you think it's important for students to travel abroad.
The course is open to all undergraduate, graduate non-OSU students. We will spend eight days in the Dominican participating in a community development initiative for local youth community members. The trip matches students' passions, be it sport, recreation or tourism, with community service, social interactions and leadership enhancement.
Understanding the global implications of recreation and sport are extremely important, as we never know where our career may take us. I believe traveling abroad and engaging global partners within the recreation and sports industry allows students to understand the broader reach of the field.
What professional experience or project has been most meaningful to you so far?
My proudest moment at OSU was in 2016 when I initiated a youth-adult partnership with Langston University's health, physical education and recreation program and Guthrie High School. Students worked for six to eight weeks to plan a community-based recreational sport event, which included a fun run, field games and bounce houses. Engaging community partners in the planning of the event has proven to be useful to participants and provided unique learning experiences the traditional classroom cannot provide. That project has spurred my continued interest in professional development of collegiate students in recreation and sport management programs.
Why do you love teaching?
I love seeing students make the connections between what we've discussed in class and what they're experiencing in their internship or job. Sometimes it's a delayed gratification, but well worth it!
MEDIA CONTACT: Brittany Bowman | 405-744-9347 | brittany.bowman@okstate.edu