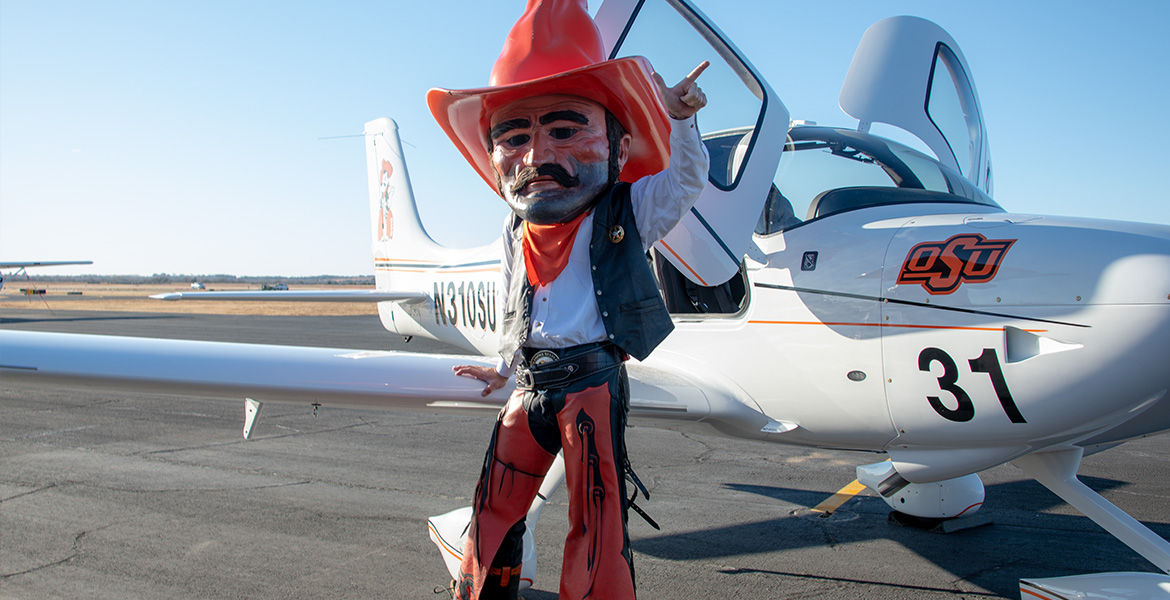 Alumni Feature: Spencer Franklin
Thursday, August 13, 2020
Spencer Franklin graduated in 2017 with a bachelor's in aerospace administration and operations. He has worked as the senior analyst for flight safety at American Airlines, and his career continues to soar to new heights.
You work for American Airlines as a flight safety analyst. Could you tell us a bit about your day-to-day duties and what you enjoy?
As a flight safety analyst, I use data to analyze risk and pinpoint weak areas needing to be improved. Some data is submitted on reports by pilots through the Aviation Safety Action Program (ASAP), and it's rewarding to work with these true professionals to make aviation a safer place. I also try to take advantage of opportunities. Discounted travel has made it possible to see more of the world than I would have ever dreamed, but I still try to come back home as often as possible through the Stillwater Regional Airport.
What experiences most prepared you for your current work?
As a senior member in the Stillwater composite squadron of the Civil Air Patrol, I was very fortunate to work with other professionals as well as our next generation of leaders. The cadets were always a pleasure to work with, and their drive to succeed has stayed with me since.
While a student at OSU, I gained professional experience while working at the OSU IT Helpdesk and the OSU Police Department. I also really grew in the small class sizes that enabled me to have personal relationships with many professors and my advisor, Mr. Gerfen. These relationships helped make me into who I am today. Combine that with opportunities to collaborate with students from many different backgrounds and it was a winning combination.
You also worked in an Aviation Management Co-Op. Could you describe the work you did, even while still a student with American Airlines?
As a Co-Op student, I was thrown headfirst into the world of airline operations. I started my career working for the maintenance safety and quality assurance team at American Airlines. We analyzed data to help our mechanics be safer. I also worked in the maintenance compliance team to investigate mistakes, issues, and regulatory concerns. My big takeaway from my time there was attention to detail, clarity and communication are key. I walked away with a new attitude towards safety; it was not about blame or finding the person who made the mistake to punish them. It was about helping folks learn from mistakes so we all can be safer.
What advice to you have for current OSU aviation students?
Every student's path is different. Don't waste time or energy comparing yourself to someone else; they're probably comparing themselves to you! Find the thing you are passionate about and start the take-off roll for your own journey. You will stumble and you will fall; failure is a cornerstone of the journey. No one will judge you so long as you get back on it. I was rejected three times for one airlines company internship before I found American Airlines!