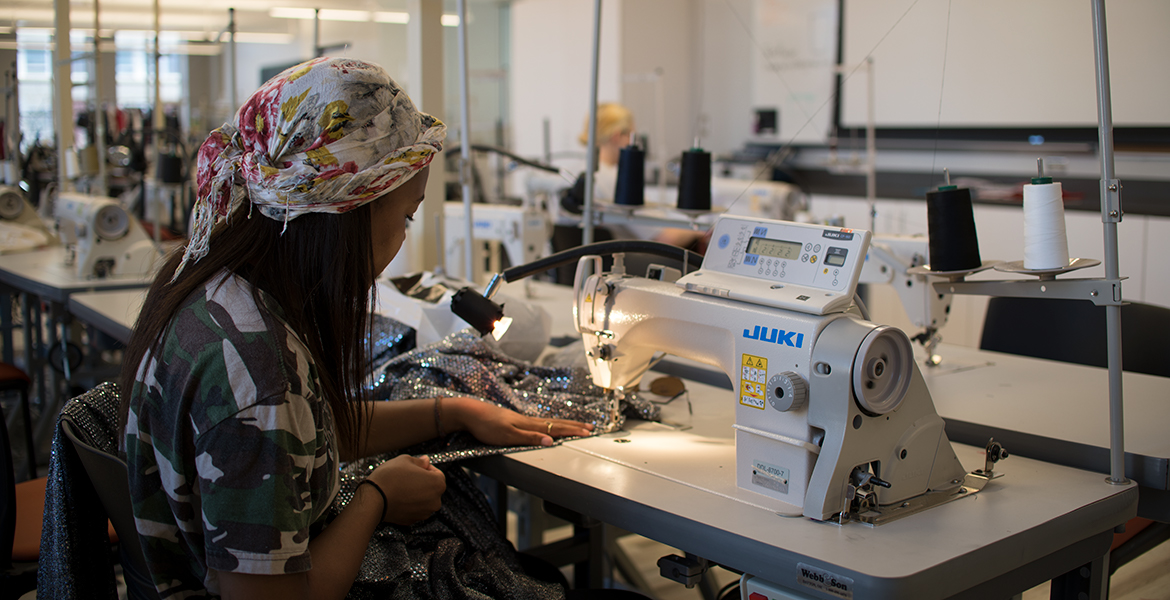 OSU fashion design and fashion merchandising ranked top 20 in US
Tuesday, October 6, 2020
The Oklahoma State University fashion design and production and fashion merchandising programs ranked in the top 20 of all U.S. public schools, according to Fashion-Schools.org.
Hundreds of schools were compared by school admission data, graduation statistics and school and industry stakeholder feedback, according to the Fashion Schools website. OSU ranked No. 14 among in fashion design and No. 18 in fashion merchandising. Furthermore, OSU ranked seventh in fashion design and fifth in fashion merchandising in the Southwest region.
Both programs are housed in the Department of Design, Housing and Merchandising. Dr. Lynn Boorady, head of the Department of Design, Housing and Merchandising, believes real-world experiences prepare students for success.
"We strive for our students to be cutting edge and equipped with the skills our industry needs," Boorady said. "Our faculty utilize industry connections and real-life projects, combined with leadership and travel experiences, to give students a foothold for success. This is why our alumni excel in their careers and our students demonstrate excellence."
DHM students facilitate Euphoria, a student-led fashion show; travel to New York City and Dallas, Texas; and conduct internships with companies ranging from Kohl's to Christian Siriano. Additionally, they have access to state-of-the-art technology in the Gerber Technology FashionTech Design and Development Center, the Mixed Reality Lab, and the Human Environmental Factors Lab; and faculty experience ranges from sustainability to fire-proof clothing safety and functional fashion.
"Our faculty help students connect classroom lessons to how we live, shop and interact with our environment," Boorady said. "We want students to learn what is happening now and prepare them for what the industry will be once they graduate."
MEDIA CONTACT: Brittany Bowman | 405-744-9347 | brittany.bowman@okstate.edu