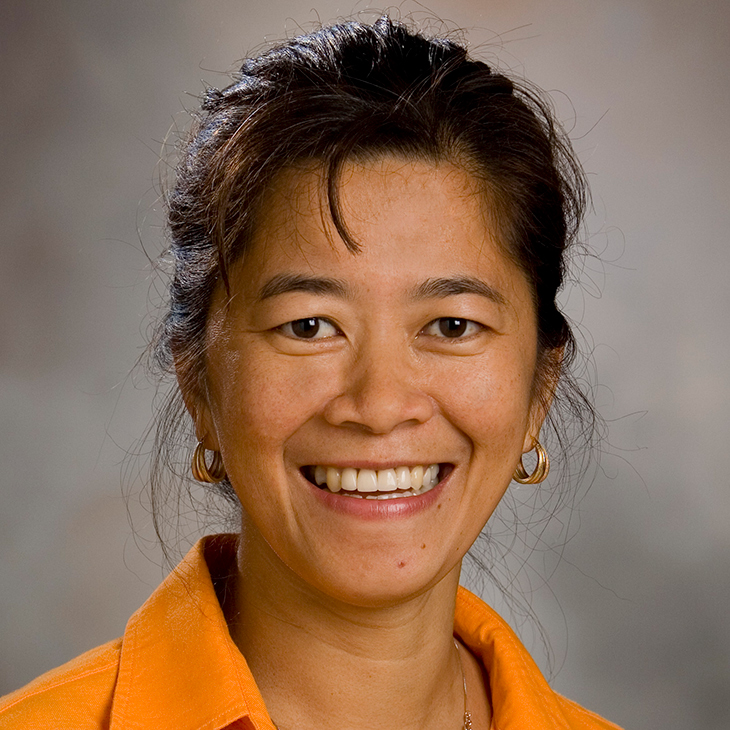 OSU nutritional sciences professor receives state teaching award
Friday, April 17, 2020
Dr. Edralin Lucas, OSU nutritional sciences professor and 30-year teaching veteran, received the Oklahoma Medal of Excellence in Teaching at a Research University.
The Oklahoma Medal for Excellence awards are presented annually by the Oklahoma Foundation for Excellence to honor exceptional and innovative educators in Oklahoma's public K-12 schools and universities.
"Dr. Lucas is an amazing faculty member, researcher, and individual," Stephen Clarke, head of the Department of Nutritional Sciences, said. "Students routinely indicate their appreciation for her ability to bring research and life experiences into the classroom in a way that they are able to incorporate into their own lives. We are very blessed to have Dr. Lucas as a friend and colleague and we celebrate this accomplishment."
Lucas was nominated for the Medal of Excellence after receiving the OSU Regents Distinguished Teaching Award recognizing her excellence in teaching courses ranging from entry-level human nutrition to graduate-level macronutrients.
"She is understanding, yet holds students accountable," said colleague Brenda Smith in the award announcement. "She communicates the importance of values, including hard work, striving for excellence, compassion as well as personal and professional integrity."
Incorporating case studies into curriculum helps students move past memorization and apply what they learn. She also has mentored numerous Freshman Research Scholars, teaching them new research methods and adopting them into her research team of graduate students and colleagues. Even in classes of 200 students, she works to ensure each student is heard.
"The first class most (nutritional sciences) students take is my class," Lucas said. "I try to remember all of their names, because it can make a big impression on them if I am the first one they see. The students feel that I care."
Lucas, who holds the Jim and Lynne Williams Endowed Professorship, finds many ways to recognize students. She deliberately attends graduate students' seminars and defenses to support their work, writes numerous letters of recommendation for undergraduate students applying for jobs and scholarships, and tries to accept students' invitations to attend sorority and fraternity dinners.
While Lucas seeks to be approachable, she also challenges students to have high standards for their learning.
"I grew up in the Philippines, and we were poor," Lucas said. "So I'm used to working hard. I don't want to be wasting my students' time, and I try to live what I'm preaching. I tell them, 'If I tell you to work hard, I want you to expect me to work hard, too.'"
After 30 years of teaching, Lucas still keeps in touch with many students and remembers where they sat in her classroom years later. She also saves thank you notes and emails from former students. Feedback ranges from "You made a huge impact on my life and really showed me that I needed to work harder," to "Thank you for wanting us to succeed and teaching us students how to be productive citizens."
"My students feel like I care," Lucas said. "That's the common theme."
The Oklahoma Foundation for Excellence is a private foundation founded by former U.S. senator David L. Boren to encourage and recognize academic excellence in Oklahoman public schools. Medal for Excellence winners are chosen annually in elementary teaching, secondary teaching, elementary/secondary administration, regional university/community college and research university teaching.
MEDIA CONTACT: Brittany Bowman | College of Education and Human Sciences| 405.744.9347 | brittany.bowman@okstate.edu