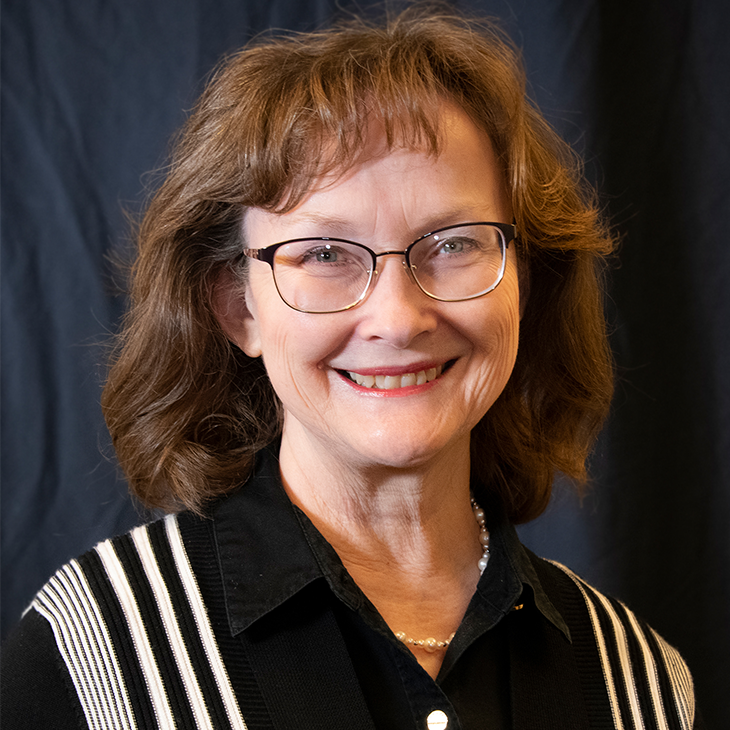 OSU professor, alumnae to be inducted into FCCLA Leadership Hall of Fame
Thursday, April 30, 2020
OSU teaching professor Dr. Paula Tripp is set to be inducted into the FCCLA Leadership Hall of Fame July 6, 2020, along with three OSU alumnae.
Tripp coordinates the OSU Family and Consumer Sciences Education program (FACSED), preparing students for careers as public school teachers and Cooperative Extension Service county educators. She assisted OSU colleagues in opening the FCS program in 2013 and has taught college and high school courses in Texas, Georgia, California and Illinois.
"My mom was my home economics teacher, and she was an inspiration," Tripp said. "I wanted to do what she did because I could see how she made an impact in the community. I'm so thankful I did because I feel like I've made a difference in people's lives in tangible ways."
The FCCLA Leadership Hall of Fame was established to commemorate the 75th anniversary of FCCLA, previously known as Future Homemakers of America (FHA), by recognizing 75 individuals instrumental in the organization's history. It is not the only award Tripp has received. In 2017, she earned the national FCCLA Distinguished Service Award, and she is also an honorary member of Oklahoma FCCLA, has been inducted into Texas' 75th Anniversary Hall of Fame and was named the Oklahoma CareerTech Teacher Educator of the Year.
Tripp's proudest moments, however, are watching her students succeed. For example, one student at Illinois State University (ISU) earned her doctorate in Family and Consumer Sciences and now has a job similar to Tripp coordinating the Family and Consumer Sciences Education program at ISU. Tripp is also encouraged as graduates of OSU's FACSED program fill a vital need in Oklahoma high schools.
"There's such a demand for teachers, we can hardly fill the positions," Tripp said. "In fact, some schools have closed FCS departments because they can't find a teacher. My students never have trouble finding a job."
Tripp, who earned her master's and doctoral degrees at OSU, has worked with many OSU professors and administrators to help the OSU FCS program grow. Last year, an online master's degree in Family and Consumer Sciences Education became available. She believes the growth of the OSU program and her students' career success after graduation underscores the importance of FCS education.
"Everyone needs to know how to do things like manage their finances and prepare nutritious foods," Tripp said. "Our OSU students learn to teach these tasks and more through hundreds of hours of required field experience with family and consumer sciences professionals."
Three other Family and Consumer Sciences Education OSU alumnae will also be inducted into the FCCLA Leadership Hall of Fame.
Rhonda Paul-Ashburn, executive director at American Financial Services Association Education Foundation and a 2019 OSU College of Human Sciences Distinguished Alumna Award recipient
Denise Morris, state FCCLA advisor at Oklahoma Department of Career and Technology Education
Karin Davis, apparel design instructor at Tulsa Technology Center
MEDIA CONTACT: Brittany Bowman | 405-744-9347 | brittany.bowman@okstate.edu