Designing safer oven mitts
Tuesday, March 16, 2021
Researchers are using a heat transfer testing equipment and protocol developed here at OSU to make a common household item, the oven mitt, safer.
In 2016 alone, 486,000 Americans received medical attention for burns, according to the American Burn Association. While not all were cooking-related, a significant portion were.
From finger placement to fabric materials, researchers are testing minute details of oven mitts to have a big impact on cooking safety.
"Because someone from every household cooks, our research actually has potential for a huge impact," said Dr. Adriana Petrova, associate professor in the Department of Design, Housing and Merchandising (DHM).
First, researchers observed individuals simulating removing dishes from an oven.
"We had individuals hold pans of different weights, some a half pound like a cookie sheet and some up to 10 pounds resembling a large roast," Petrova said. "We wanted to identify the most common pressure points."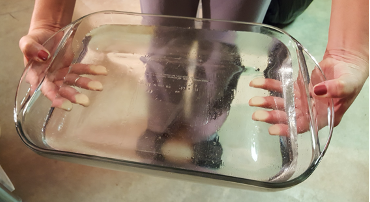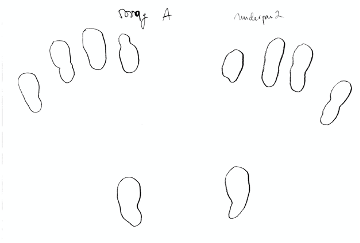 Then, they used state-of-the-art technology in the OSU Textiles and Apparel Science Lab to simulate how the pressure of finger placement in the oven mitt could affect the oven mitt's ability to insulate.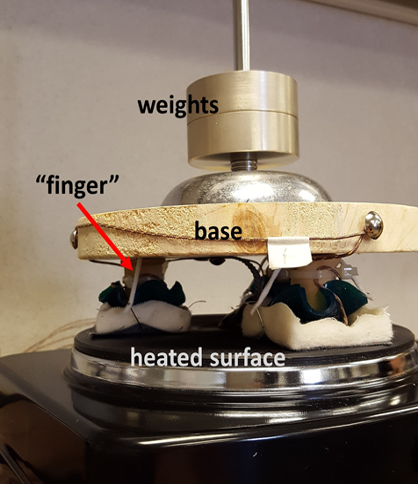 Their simulations identified a pitfall in the oven mitt design … its cross stitching. When finger pressure was combined with stitching, heat transfer accelerated, and some areas inside the oven mitt to reach 155 degrees Fahrenheit. Since second-degree burns can occur at 160 degrees Fahrenheit, researchers were concerned.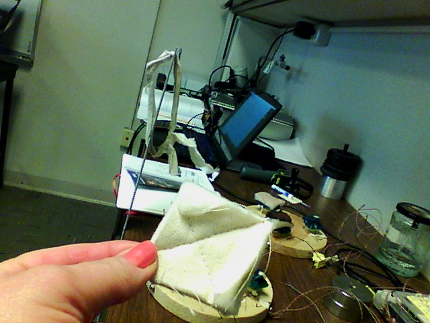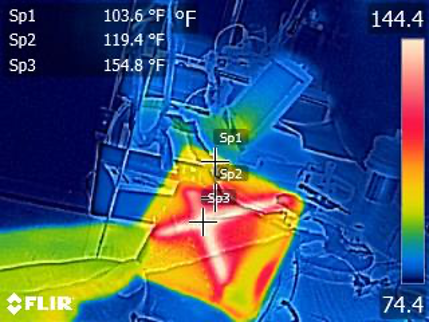 Finally, researchers simulated common cooking conditions by adding moisture. Dr. Semra Peksoz, DHM associate professor, said steam and moisture from handwashing could influence an oven mitt's effectiveness.
"If the oven mitt or your hand was wet and the oven mitt was exposed to oven temperatures of 350 degrees Fahrenheit or 400 degrees Fahrenheit, a third-degree burn could happen in as little as one second, depending on the material," Peksov said.
After weeks of research, Dr. Aditya Jayadas, DHM associate professor, said his team was able to deliver actionable steps to the manufacturer, who had first approached the research team over customers' complaints of being burned, to improve consumer safety.
"We were able to suggest redesigning the oven mitt to move stitching away from where fingers may be placed inside and drafted a tag warning of possible risks, like moisture," Jayadas said.
State-of-the-art technology and a dedicated research team had improved an everyday item essential for home chefs' safety.
Dr. Lynn Boorady, DHM department head, said research projects like the oven mitt research conducted by Jayadas, Peksov and Petrov are part of a larger focus in the apparel industry on functional fashion, an area of apparel design emphasizing usability and wearability. Past DHM research has tested clothing ranging from military ballistic-proof armor to chemical protection suits for agricultural workers.
"This type of design is not about making the item attractive per se, though image is very important in some professions," Boorady said. "It is about protecting the wearer from the hazards and conditions of their environment."
For students interested learning more about functional fashion and many other clothing design specialties, DHM offers bachelor's or master's degrees and offers numerous teaching laboratories.
MEDIA CONTACT: Brittany Bowman | 405-744-9347 | brittany.bowman@okstate.edu