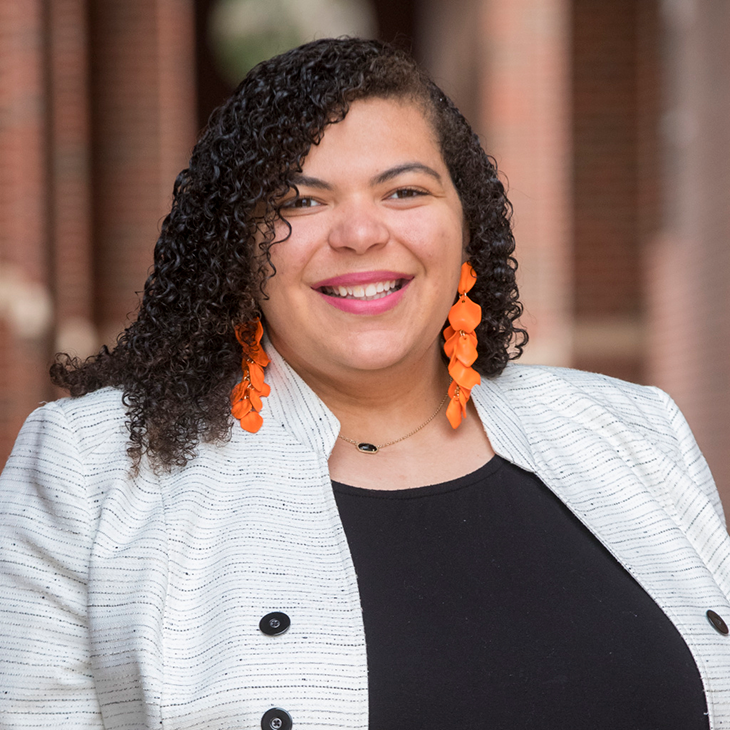 Meet Kaitlyn Kirksey, Outstanding Senior
Thursday, March 4, 2021
Kaitlyn Kirksey, from Stillwater, Okla., majors in family and consumer sciences education. She plans to teach high school family and consumer sciences classes and become a Family, Consumer and Community Leaders Association (FCCLA) advisor.
What inspired you to become an FCS teacher?
I took my first family and consumer sciences class in middle school, and by high school I had fallen in love with the subject. I always wanted to be a teacher, and my high school family and consumer sciences teacher helped me find my passion.
I believe every student has the potential to achieve success. Rather than measuring each student by the same yardstick for success, as an FCS educator I have the opportunity to provide my students tools to not only define their own personal success but equip them to achieve it. I am teaching my students practical and applicable skills they can use in everyday life. When my students show up to class there is never a day when one of my kids can ask me, "Ms. Kirksey when am I ever going to need to know this?"
What do you with more people knew about family and consumer sciences education?
Family and consumer sciences is more than "cooking and sewing" – it is a vast field with career pathways sending students into all careers as prepared professionals. It provides research- and science-based content converted into digestible information to better the lives of students and community members. Yes, our classes are dynamic and fun, but that is never at the cost of students' opportunity to learn skills that will change their lives for the better.
How have you been involved as an OSU student?
I have served as Student Government Association student body president and OSU campus tour guide and also been active in Greek life. From serving as Family and Consumer Sciences Education Club president to supporting many high school FCCLA events and competitions, I have worked to be highly involved in the OSU family and consumer sciences education program. Outside of OSU, I manage digital communication and diversity programs for JFK Consulting and am a FOCUS Training leadership facilitator. I also volunteer with Cooperative Extension programs.
What OSU experience was most impactful?
Student teaching stretched me and helped me become a better professional and person. I had the opportunity to fall in love even more with family and consumer sciences, and I can't wait for the opportunity to touch the lives of students in my own classroom.
MEDIA CONTACT: Brittany Bowman | 405-744-9347 | brittany.bowman@okstate.edu