Lights, camera, action! 2023 Euphoria Fashion Show in review
Thursday, May 4, 2023
Media Contact: Kirsi McDowell | Senior Communications Specialist | 405-744-9347 | kirsi@okstate.edu
On April 21, Oklahoma State University's Department of Design and Merchandising presented the 12th edition of the annual Euphoria Fashion Show. Held in the ConocoPhillips OSU Alumni Center, the high-energy runway fashion show featured the creations of 10 fashion design students who poured hours of work into the garments on display.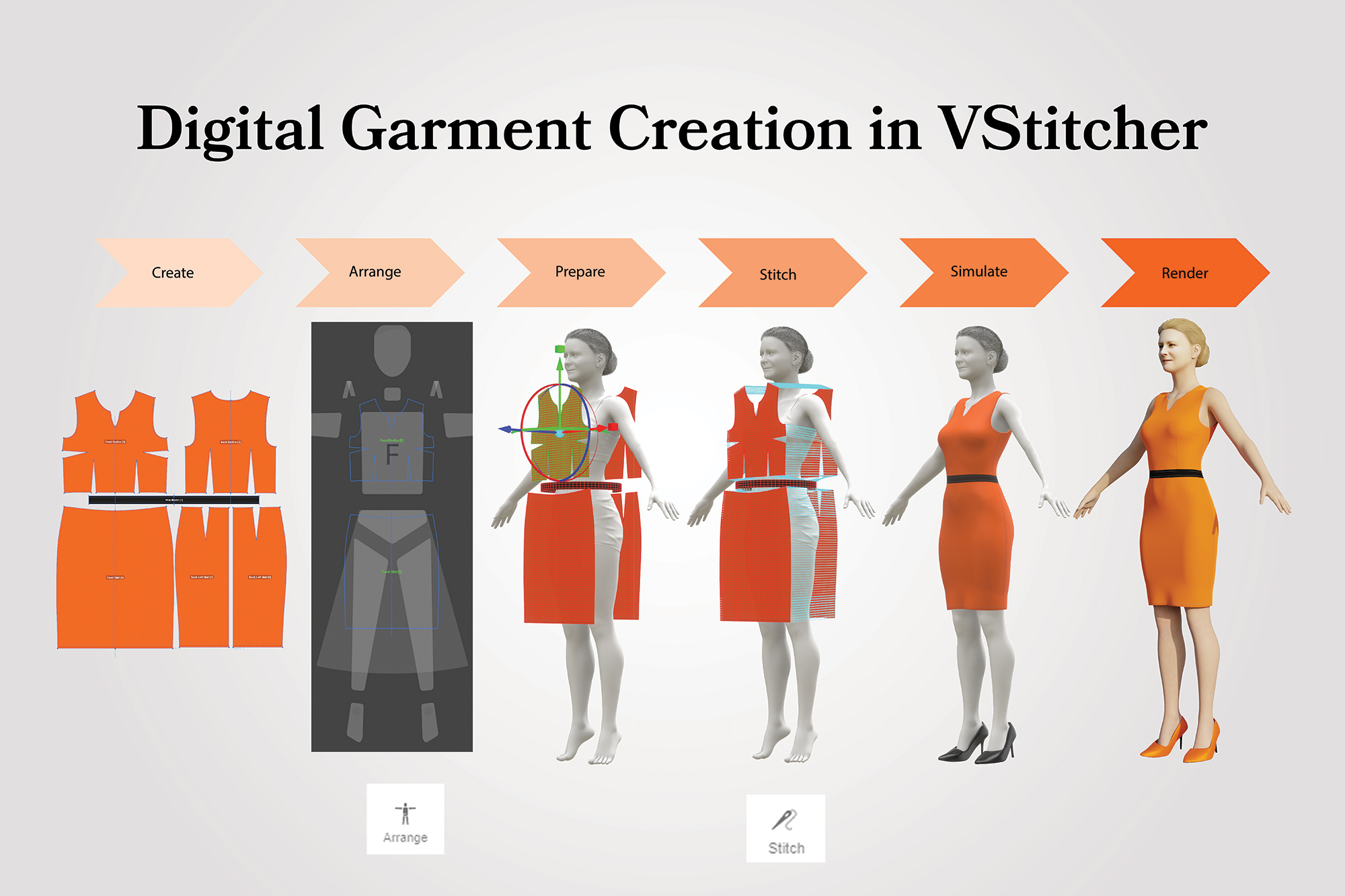 The fashion show was opened with a virtual segment led by senior fashion design student Carson Scott and interior design students Jenna Gunter, Kaylee Meyers and Ruby Orf. The segment began with a message from President Kayse Shrum's avatar — debuting in place of her physical attendance — showcasing the versatility of the technology within the department and announcing the new Fashion Design & Technology degree program name. The dress Shrum's avatar is seen wearing on screen and modeled on the runway was designed and produced by senior designer Grace Goodrich.
The live show began with a parade of childrenswear designed and produced by juniors in the fashion design program. Seven looks were presented, showcasing the students' patternmaking skills in comfortable, playful designs.
Next on stage was a collection titled Fun Fashion. These designs ranged from knitwear of various colors and styles to dresses of sequins and mesh.
The highlight of the evening is the display of the senior designers' collections. These collections are a culmination of the students' studies, trials and successes throughout their time in the fashion design program and are an opportunity for the seniors to present their personalities in their artistry. Each physical collection was preceded by a sampling of virtual renderings of the designs on screen with fabrics moving as they would in person, yet again showing off the capabilities of the technology DM students are engaged with throughout their coursework.
Goodrich's collection was first to take the stage. The collection, titled Six Feet Above, included six looks with various flowing white silhouettes cinched in by black accessories, gowns of translucent ethereal blues and a sleek pantsuit with a black cage skirt.
Goodrich is from Edmond, Oklahoma, and after graduation hopes to begin her career as an assistant designer for a U.S. fashion company before eventually returning to Geelong, Australia, where she interned for the global retail brand Cotton On during the summer of 2022.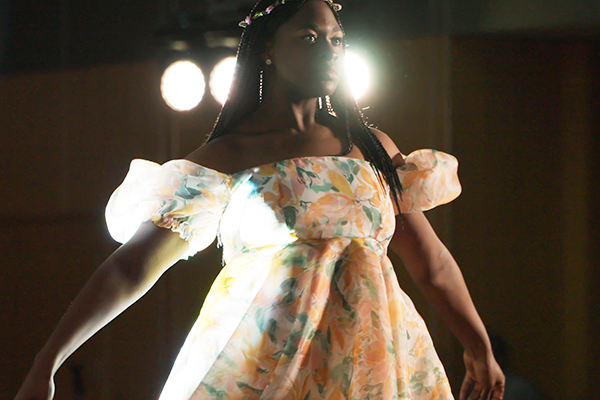 Next to hit the runway was Anabelle Linsey's collection, Party of the Bride. Lindsey's collection was inspired by unconventional brides and consisted of bridesmaid's dresses of various lengths and hues, closing with a transformative bridal look.
Lindsey is from Oklahoma City and was recognized as one of 18 College of Education and Human Sciences' Seniors of Distinction for 2023. She hopes to move to Dallas after graduation in pursuit of her next adventure.
Lauren Dickens' collection Garden of Evergreen was inspired by flora and fauna. With the gowns growing more whimsical as the collection took stage, Dickens transported the audience into a modern-day fairytale.
From Spring, Texas, Dickens hopes to return to her roots to develop her career in costume design and wardrobe at local theaters.
Singularity, the collection of senior Leahna So from Tulsa, was a series of womenswear garments designed with individuality in mind. So's goal was to create a diverse collection that embodies what it means to be "singular" by way of unique expression and individuality using bold vibrant colors that empower the wearer.
So plans to find a job as an assistant designer after graduation with the hopes of one day creating her own clothing brand.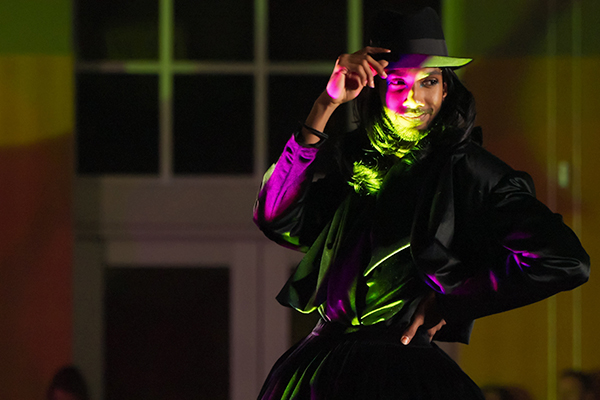 Closing the show was senior Carson Scott's collection Boheme. Inspired by the romantic ideals of the Pre-Raphaelite brotherhood — a bohemian group of artists that fashioned as an expression of love — the collection features seven looks that have a non-traditional take on traditional styles, venturing into unisex styling. Elements of the collection include incorporating 3D printing as textile design, sheer fabrications and plush velvet.
Scott also completed his summer internship with Cotton On in Australia and plans to pursue a career in the digital design field after completing his work as an undergraduate research assistant.
The evening concluded with a presentation of awards made possible by sponsors B-Sew Inn, Browzwear, OKC Fabric Mart, Wooden Nickel and the Merchandising and Apparel Design Association (MADA).
Euphoria Award Winners
Top Female Model
Mikayla Curlee
Top Male Model
Corbin Darnell
Most Marketable Garment or Collection, Junior
Presley Turner
Best Construction, Junior
Presley Turner
Most Marketable Garment or Collection, Senior
Anabelle Lindsey
Outstanding Design or Collection
Grace Goodrich
Best Construction
Carson Scott
Judges Choice, Best Use of Construction and Creativity
Grace Goodrich

---

For more information about the Euphoria Fashion Show or OSU's Department of Design and Merchandising, visit their website.