Newly renamed Marriage and Family Therapy clinic offers relational support to campus and community
Monday, August 28, 2023
Media Contact: Kirsi McDowell | Senior Communications Specialist | 405-744-9347 | kirsi@okstate.edu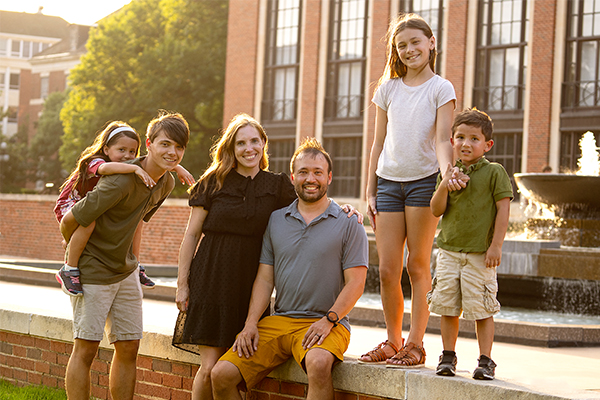 Formerly the Center for Family Services, the Marriage and Family Therapy Clinic offers therapy for couples, families and individuals on campus, throughout Stillwater and in surrounding communities.
Whether you are worried about difficulties within your relationships or challenges you may be facing as an individual, the Marriage and Family Therapy Clinic at Oklahoma State University is available to support your unique needs.
The clinic is designed to provide competent, well-rounded mental health care at a low cost.
The Marriage and Family Therapy Clinic is overseen by licensed practitioners and serves as a training space for graduate students in the college's marriage and family therapy program.
Clinic staff regularly work with a variety of presenting client concerns, from individuals who may just need a little boost in their mental health to complex relationship and family issues that require ongoing support.
Counseling
OSU's training clinic offers dynamic mental health services treating individuals, couples, parent-child relationships and more.
Research Informed Treatment
OSU's graduate student therapists are regularly engaging with current research on treatment, theory and use comprehensive assessment tools to assist in the therapeutic process.
A Convenient Location and Sliding Scale Fees
Within the College of Education and Human Sciences' Department of Human Development and Family Science, the Marriage and Family Therapy Clinic is conveniently located on OSU's campus and has reserved parking directly in front of the clinic.
The clinic operates on an income-based sliding payment scale to make therapy affordable for everyone.
For more information about what the Marriage and Family Therapy Clinic has to offer or to schedule an appointment, visit okla.st/mftc.