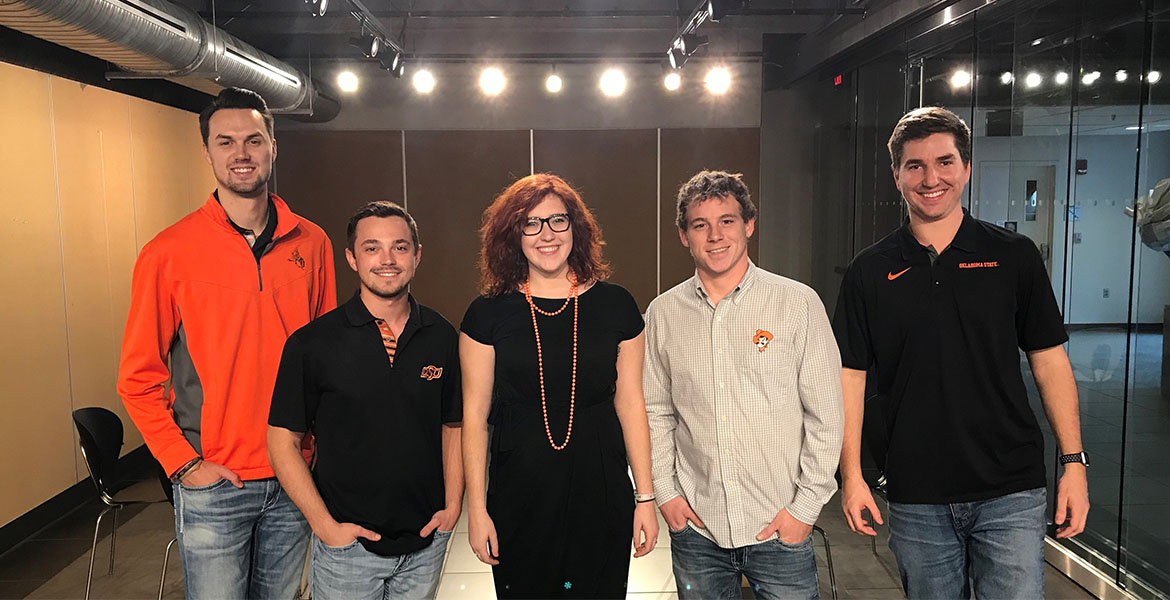 OSU's Parallel Design Build Wins First Place in Regional Competition
Thursday, October 18, 2018
Oklahoma State University team, Parallel Design Build, has won first place in the southwest region in the 2018 Student Design-Build Competition presented by the Design-Build Institute of America (DBIA). They will now move on to Phase 2 of the competition.
"This year's competition was extremely strong, and the region jury members were very impressed with [OSU's] team qualifications and responses to the [Request for Qualification]," said Lisa Washington, executive director of DBIA.
The OSU team consists of students from the College of Engineering, Architecture and Technology in four majors. They include Clayton Conner, engineering technology, Joel Ford, engineering technology and architecture, Stevie Glew, architectural engineering, Thomas Nees, engineering technology and civil engineering, and Christian Stem, engineering technology.
The student design-build competition is a three round, nationwide competition designed to promote best-practices in the design-build delivery method for the Architecture, Engineering and Construction industry. The first round consisted of responding to a RFQ with a statement of qualifications for the team's fictitious Design-Build company. The team will present their proposal to design and build a residence hall with dining facilities for a private college in Iowa.
The first round is divided into 10 regions. The southwest region includes Texas, Oklahoma, Arkansas, Louisiana and New Mexico. By winning first place in this region, the CEAT team is now part of the top ten teams in the United States and invited to join the other nine teams at the DBIA national conference in New Orleans on Nov. 7-9. The top three teams will move on to the third and final round and will give oral presentations to the judges at the national convention.