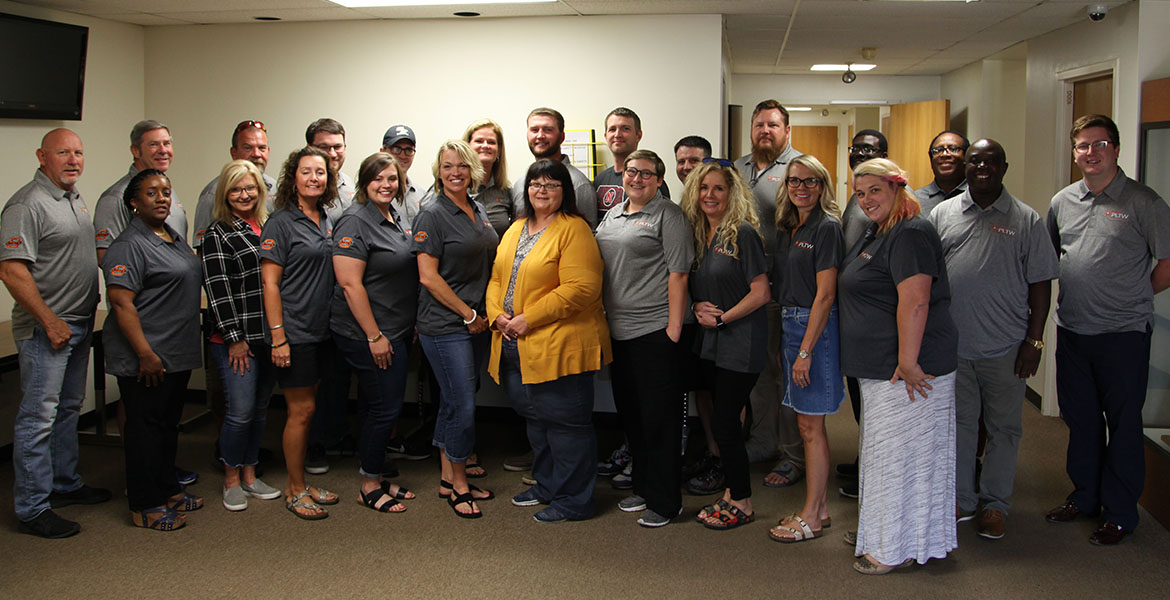 2018 Project Lead the Way Teacher Training a Success
Thursday, October 4, 2018
The summer 2018 Project Lead the Way professional development training, offered by the College of Engineering, Architecture and Technology, has come to an end. The training consisted of nine classes with 138 teachers from 17 states.
PLTW prepares students to be the most innovative and productive leaders in science, technology, engineering and mathematics (STEM) and to make meaningful, pioneering contributions to the world. PLTW partners with middle schools and high schools to provide a rigorous, relevant STEM education.
"The preparation of students for a career in a STEM discipline must begin at an early age and continue through high school," said Ed Kirtley, assistant dean of engineering extension. "PLTW focuses on that preparation, from building an interest in science and math to engaging students in solving problems and building systems. PLTW is an important tool in preparing students for success at CEAT."
Since affiliating with PLTW in 2005, CEAT has continually grown its summer training program by expanding the course offerings, incorporating out-of-state teachers, and developing relationships with Oklahoma CareerTech, OSU faculty and staff, and PLTW leaders to make sure higher education is involved in PLTW.
One teacher in attendance said, "I can honestly say that this was the first time ever in my teaching career that I was bummed for training to be over. It was a wonderful experience and I learned so much. Best of all, I feel so much more confident about taking all that I have learned and sharing it with my kids."