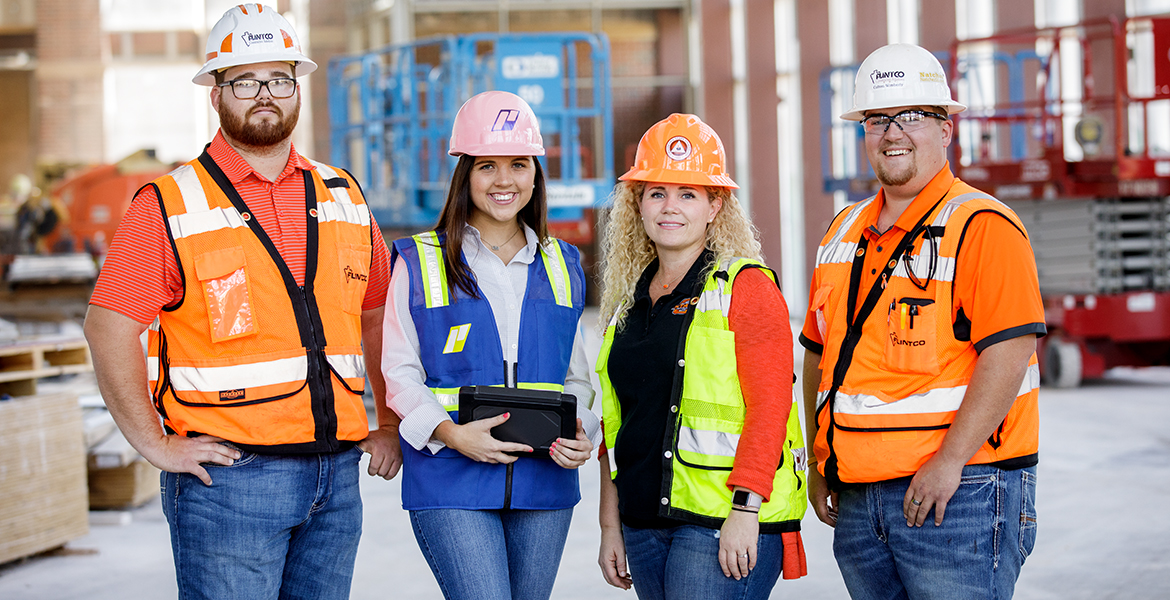 A dream realized: Dr. Heather Yates receives Educator of the Year award
Friday, August 2, 2019
Dr. Heather Yates always wanted to be an educator, but her road to being named the Construction Management Association of America's (CMAA) Educator of the Year was anything but direct.
Yates saw herself as an educator from the beginning, but was persuaded to pursue a different career path. So, she came to Oklahoma State University as a mechanical engineering major focusing on pre-med. From there, she had a brief stint in industrial engineering, but ultimately decided that the theoretical side of engineering was not where she belonged.
She graduated from OSU's Construction Management program with a bachelor's degree in engineering technology. Yates knew then that OSU was going to be home. "When I get old, I'm going to come back to OSU and teach," she told herself after graduation.
After receiving her master's degree from Pittsburgh State University in the same field and teaching for four years at Pitt State, Yates was offered a position at OSU and has never looked back. She's taught everything from Introduction to Engineering, to Concrete Technology, to Strength of Materials in Construction, to capstone courses for construction management majors.
Yates' recent passion is teaching "soft skills" in the engineering industry. In a career that focuses on technical skills, the ability to communicate effectively that sometimes gets lost in the shuffle, which is why Yates developed a new course in 2018, CMT 4050 Soft Skills, which according to some of her students is "the best course in the CET major, hands down."
It's not hard to see Yates' enthusiasm for teaching and molding the minds of future engineers. Dr. Young Chang, the Head of the Division of Engineering Technology at OSU, said, "her students benefit greatly from her teaching as she, being such a gifted person, keeps making improvements to provide her students with the best possible learning experience for their future."
The Educator of the Year Award from CMAA highlights contributions and efforts on behalf of CMAA and the construction management industry. Specifically focusing on Yates' ongoing commitment to promoting and upholding the profession's highest standards while inspiring the next generation.
Yates' abilities have been recognized by countless organizations and have taken her all over the world, from Kenya, to Malta, to South Korea, but she can't leave the classroom, or OSU behind.
"I love being in the classroom with the students. There are a lot of jobs that interest me at the university, however most would require me to give up time in the classroom, and I'm just not sure I'm ready to do that."
RELEASE CONTACT: Jeff Hopper | CEAT Marketing | 405-744-2745 | jeff.hopper@okstate.edu