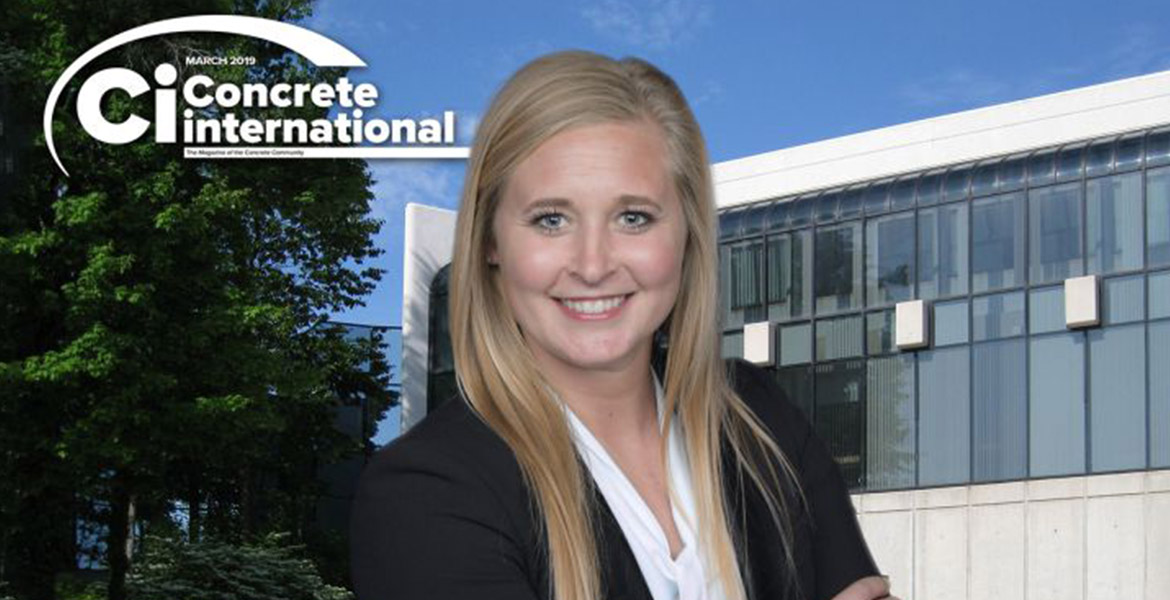 2019-2020 ACI Foundation Fellowship awarded to OSU student
Tuesday, May 7, 2019
The American Concrete Institute (ACI) Foundation announced its 2019-2020 fellowship and scholarship recipients, and engineering student Hope Hall received the Tribute to the Founders Fellowship. This is Hall's second time to receive an ACI Fellowship.
Hall is a Ph.D. student in civil and environmental engineering specializing in structural engineering at Oklahoma State University. She received her bachelor's degree in architectural engineering in 2015 and her master's degree in civil engineering in 2017, both at OSU.
The ACI Foundation is a non-profit subsidiary of the American Concrete Institute that promotes progress, innovation, and collaboration in the concrete industry through strategic investments in research, scholarship, and ideas.
ACI Foundation Scholarships are offered to both undergraduate and graduate students worldwide. All fellowship recipients receive a $10,000-$15,000 educational stipend; paid travel expenses and attendance fees to two ACI conventions; and assistance in finding an industry mentor. All scholarship recipients receive a $5,000 educational stipend.
"As the recipient of ACI's Tribute to the Founders Fellowship, I am extremely humbled," Hall said. "This opportunity supports my passion of becoming a university professor. It also allows me to travel and participate in future ACI Conventions where I will be able to gain experience within the different committees and make new connections."
Hall works under the mentorship of Tyler Ley, associate professor in civil and environmental engineering, who was recently named among the Most Influential People in the Concrete Industry by Concrete Construction Magazine.
"Dr. Ley has been an inspirational mentor to me throughout my time at OSU," Hall said. I would not be where I am today without his dedication to teaching and research. He is the reason I am able to apply for fellowships like this one."
Hall plans to teach at the college level, and the experience she gains through the ACI community will provide her practical insight that she can apply in the classroom and to future research.
Since 2012, the ACI Foundation has given more than $500,000 to more than 60 students from fellowships alone. Applications for the 2020-2021 fellowships and scholarships will open in July 2019.

Previous winners from OSU include Bret Robertson and Katelynn Oquinn in 2017 and 2018. OSU has been recognized as an Outstanding University by ACI the past three years.

Media Contact: Kristi Wheeler | CEAT Marketing and Communications | 405-744-5831 | kristi.wheeler@okstate.edu