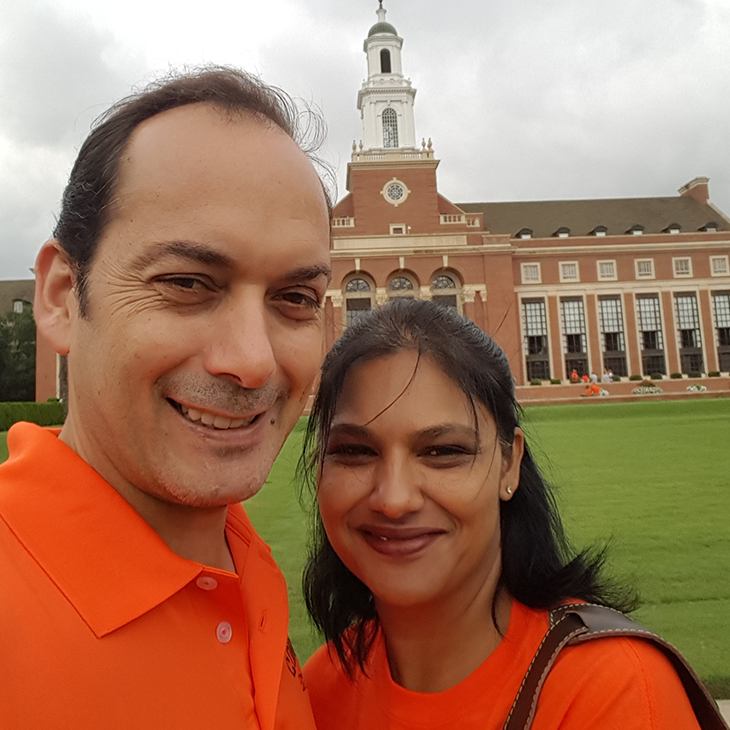 Immersed in the Cowboy Culture
Friday, July 19, 2019
The College of Engineering, Architecture and Technology (CEAT) at Oklahoma State University always finds itself on the cutting edge. However, it might not be what everyone expects, this time.
CEAT is teaming with the Office of Housing and Residential Life to create a new position which is the first of its kind on the OSU campus and will, literally, be housed among over 200 of the college's freshman students in Parker Hall. The CEAT In-Residence position will work with both departments to foster and enhance an environment that encourages learning and growth outside of the classroom.
Parker Hall is home to CEAT's Living Learning Program (LLP) which creates access to useful resources for CEAT students in their residential building, facilitates networking among students, and supports students through the transition to their rigorous new majors. These resources include: an extension of the CEAT Student Excellence Center in the basement equipped with all the necessary tools (3D printer, whiteboards, etc.) for students to work on projects, free onsite tutoring, mentoring from CEAT upperclassmen (called PEATEs), career coaching and much more. The CEAT in-residence position will be yet another tool at the disposal of CEAT students.
Through a lengthy selection process, one of CEAT's own, Rodney Eksteen, a staff member with Engineering Extension, and his wife Kavina will be the first to fill the newly formed position. They, in conjunction with CEAT's LLP, will be responsible for planning and hosting programs for residents and will host students for small group events in their specially-designed, private apartment.
Rodney and Kavina bring a wealth of knowledge and experience to the position. Rodney, while working with Engineering Extension, is also pursuing his Ph.D. in Fire and Emergency Management. Outside of academia, Rodney has also served in several roles targeted toward public safety, fire and rescue and even spent some time in the South African Naval Marine Corps.
Kavina, who holds bachelor's degrees in Physiology and Zoology, is pursuing a master's degree in Environmental science and is working as a graduate research assistant on a watershed sustainability project. She too has served in public safety roles such as first aid and firefighting, as well as teaching English as a foreign language.
"We view the CEAT IR (in-residence) position as a unique opportunity for us to help serve and develop the future engineering generation which will have long-term positive impacts on society," Rodney said.

RELEASE CONTACT: Jeff Hopper | CEAT Marketing | 405-744-2745 | jeff.hopper@okstate.edu