Park[ing] Day project awarded student merit
Monday, April 22, 2019
Students in Oklahoma State University's school of architecture and department of landscape architecture have been awarded the student merit award by the American Society of Landscape Architects (ASLA) at the 2019 Central Chapter Conference for their Park[ing] Day community outreach activity in fall 2018.
Park[ing] Day 2018 was a joint design-build collaboration between OSU's architecture and landscape architecture programs, taking place from August to October with the completion date on October 5. The teams' end goal was to create a public made work of art that not only had beautiful intrinsic value, but provided actionable, analog data that was expressive of public opinion relating to the design of Stillwater.
"Parking day was a pedagogical fun opportunity for OSU architecture and landscape architecture students to reach out to the local community," said Awilda Rodríguez Carrión, associate professor of architecture. "The response from the public was overwhelmingly positive and the winning team, through their creative design, produced a dynamic art installation that engaged the public and collected critical data for urban design analysis."
The winning team created a three-dimensional netting sculpture with parachord and painting tarps. Each section of the sculpture had a question related to the design of the city associated with it. As citizens answered questions, they would use string to weave through the structure. Each age group used a different color of string. The result was open discussion and awareness to the design issues that Stillwater faces.
OSU students Christopher Durdin, Julianna Stivers, Devin Weddle, Josh Coppick and Emily Kleinholz were members of the winning team. They were led by OSU professors, which included Rodríguez Carrión and Paolo Sanza from the school of architecture and Bo Zhang from the landscape architecture department.
Founded in 1899, ASLA is the professional association for landscape architects in the United States, representing more than 15,000 members, according to their website. The society's mission is to advance landscape architecture through advocacy, communication, education and fellowship.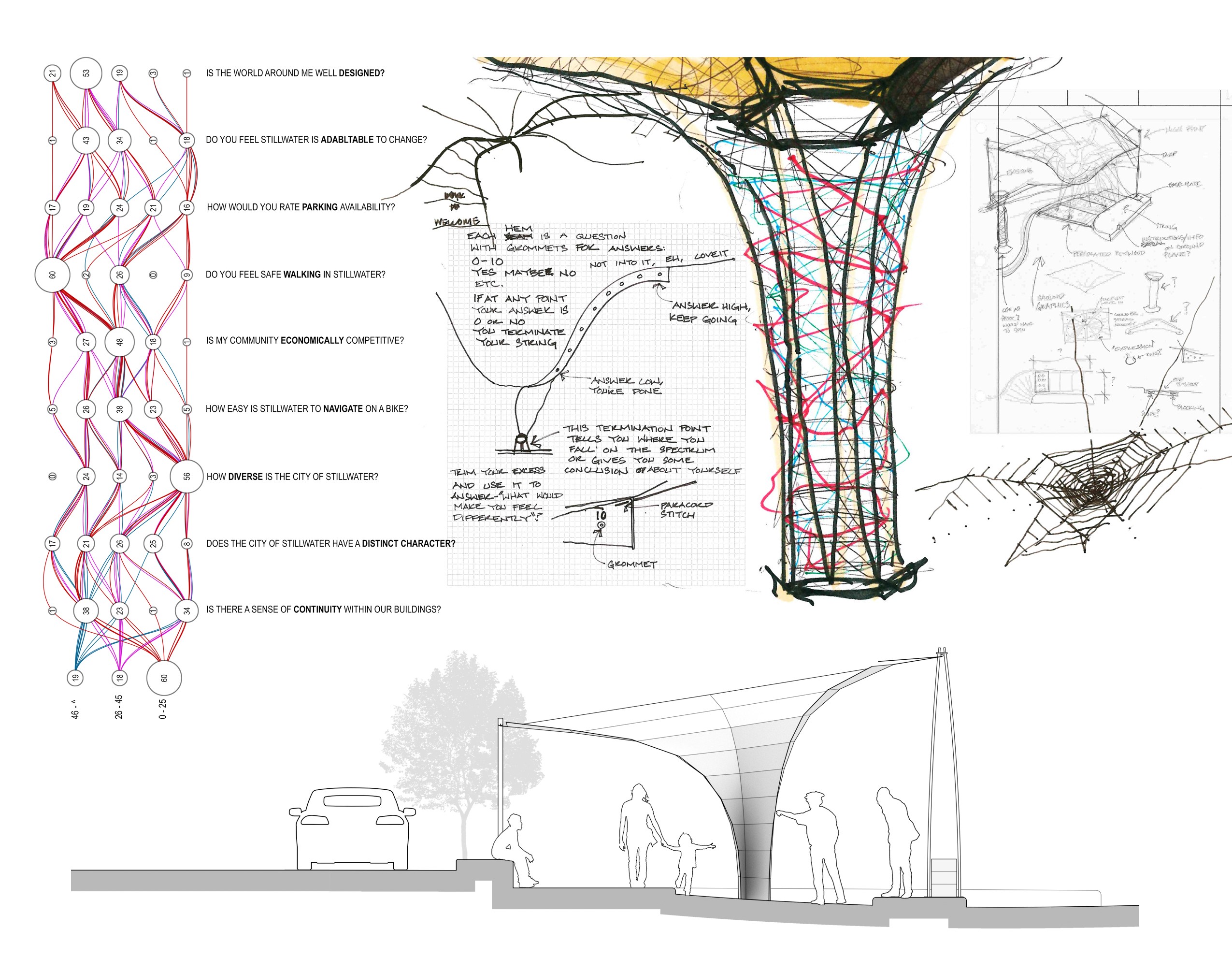 Media Contact: Kylie Moulton | CEAT Marketing | 405-744-2745 | kyliecf@okstate.edu