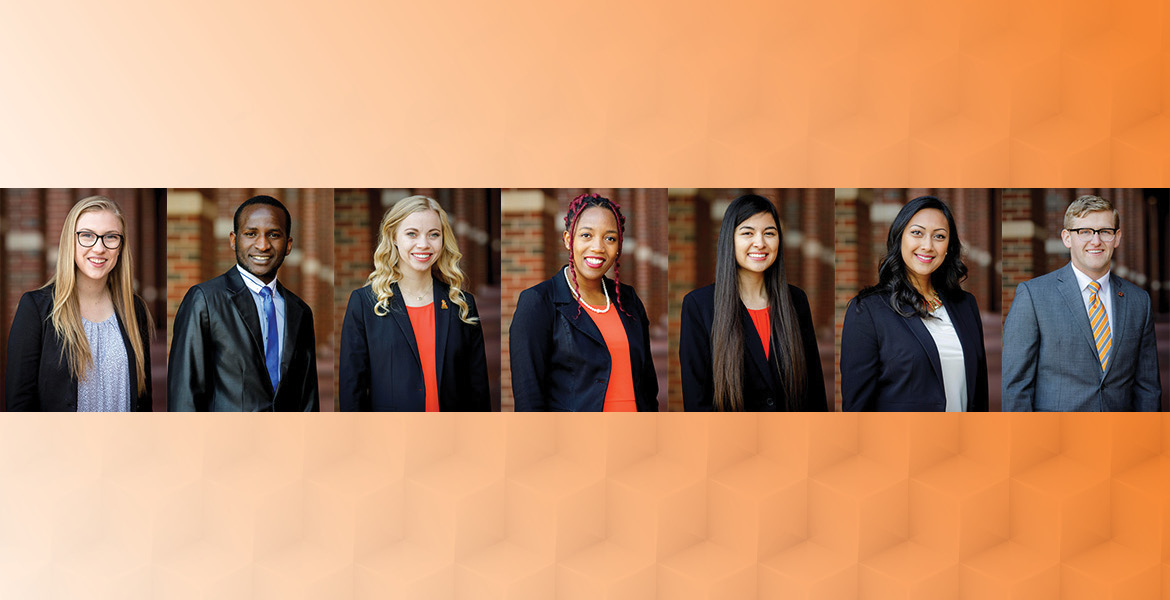 Seven College of Engineering, Architecture and Technology seniors receive top honors from the Alumni Association
Friday, March 22, 2019
Seven seniors from the College of Engineering, Architecture and Technology have been named 2018-2019 Outstanding Seniors by the Oklahoma State University Alumni Association.
The Outstanding Senior award recognizes seniors who excel through academic achievement; campus and community activities; academic, athletic or extra-curricular honors or awards; scholarships and work ethic during their time at OSU.
The College of Engineering, Architecture and Technology seniors with their hometowns and majors are:
Madeline Hawkins, industrial engineering and management, Carrollton, Texas
Muwanika Jdiobe, aerospace and mechanical engineering, Jinja, Uganda
Rebecca Lane, chemical engineering, Beulah, Colorado
Jasmyn Lee, civil-environmental engineering, Lawton, Oklahoma
Rachael Indah Merkel, mechanical engineering, Stillwater, Oklahoma
Joanna Quiah, biosystems engineering, Edmond, Oklahoma
Colton Tubbs, mechanical engineering, Hartshorne, Oklahoma
Fifteen seniors were chosen to receive the award by the OSU Alumni Association Student Awards and Selection Committee after it met with 43 of the Seniors of Significance selected in the fall of 2018.
A public banquet honoring the Outstanding Seniors will be held April 25 at 6 p.m. at the ConocoPhillips OSU Alumni Center in Stillwater. Tickets may be purchased online at orangeconnection.org/osdinner.
For more information about the OSU Alumni Association's student awards program, visit orangeconnection.org/studentawards or contact Megan McGinnis at 405.744.3600.