The Space Cowboys are taking Oklahoma State University to new heights
Tuesday, June 25, 2019
Frank Sinatra once sang, "Fly me to the moon/Let me play among the stars." While very few have made these words a reality, a small group of Oklahoma State students might just get the opportunity to traipse through the galaxy ­– or at least their experimental equipment might.
A 15-member team of mechanical and aerospace engineering students from Oklahoma State University's College of Engineering, Architecture and Technology, known as the Space Cowboys, traveled to NASA's Johnson Space Center in June to deliver their prototype of an experimental airlock system.
The team has been working on their IDEA, Inflatable/Deployable Experimental Airlock, system since fall as part of NASA's eXploration Systems and Habitation (X-Hab) 2019 Academic Innovation Challenge which, "provides a unique experience for student teams to directly support the space program and explore careers at NASA and the U.S. space industry," Dr. Jamey Jacob, the Space Cowboys faculty advisor, said.
The Space Cowboys utilized the newly constructed ENDEAVOR laboratory to develop their inflatable airlock from concept to functional prototype. The process included completing engineering design reviews, as well as providing three project status briefings to NASA before presenting and demonstrating the final prototype at Johnson Space Center.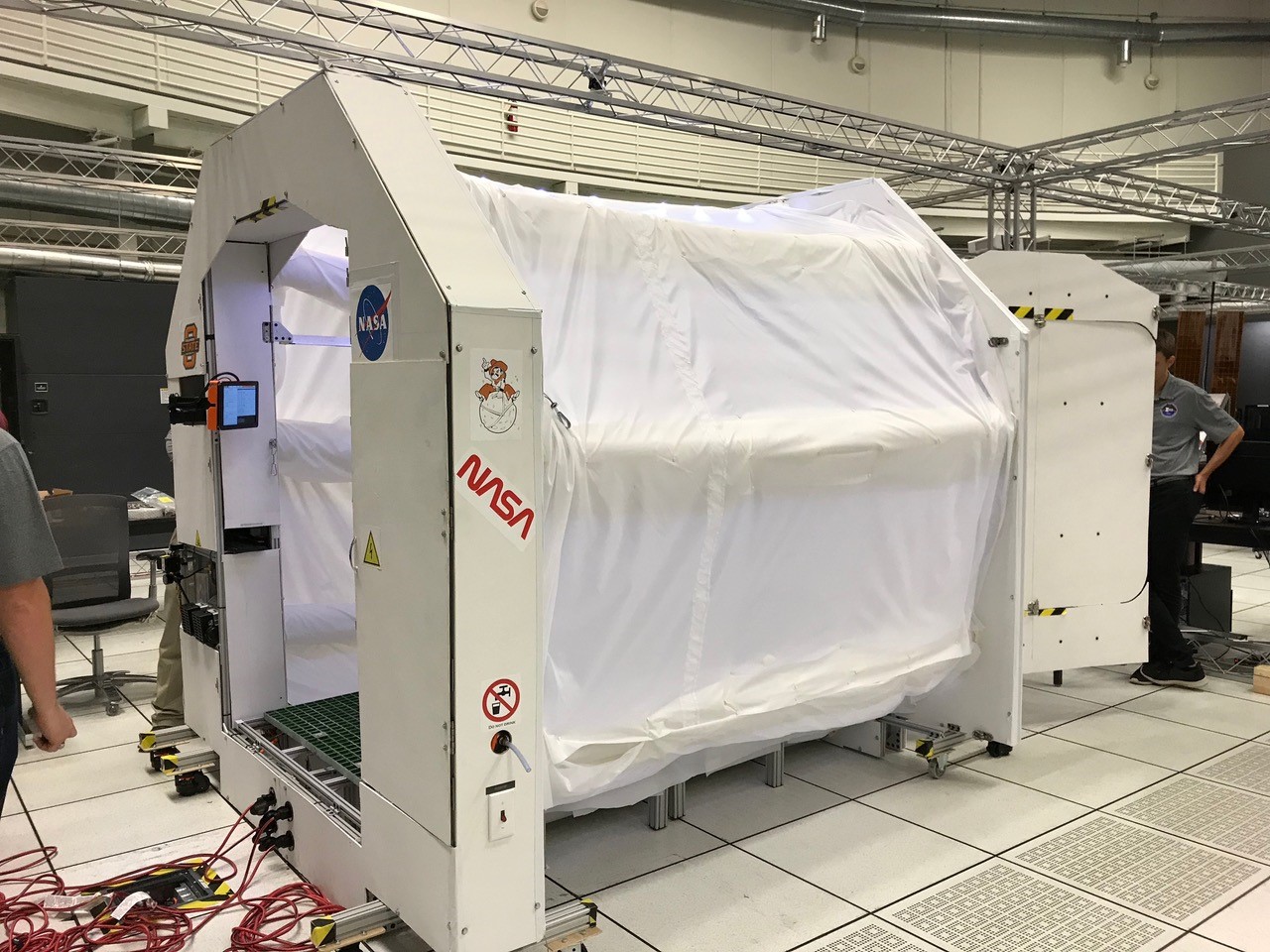 The X-Hab Challenge is meant to provide support to the agency's deep space exploration capabilities, including the Lunar Orbital Platform-Gateway, which will serve as training for an eventual mission to Mars. The contest focused on other areas of intrigue surrounding deep space exploration and an eventual mission to Mars, as well. Other teams submitted proposals for advancements and improvements in areas such as 3D printing in space, environmental recycling systems on spacecraft, plant growth systems and conceptual habitat designs.
Director of Advanced Exploration Systems, at NASA Headquarters in Washington, Jason Crusan said, "The X-Hab challenge is a great example of how NASA is using non-traditional approaches to developing important technology, while providing unique technical student experiences that can inspire future careers."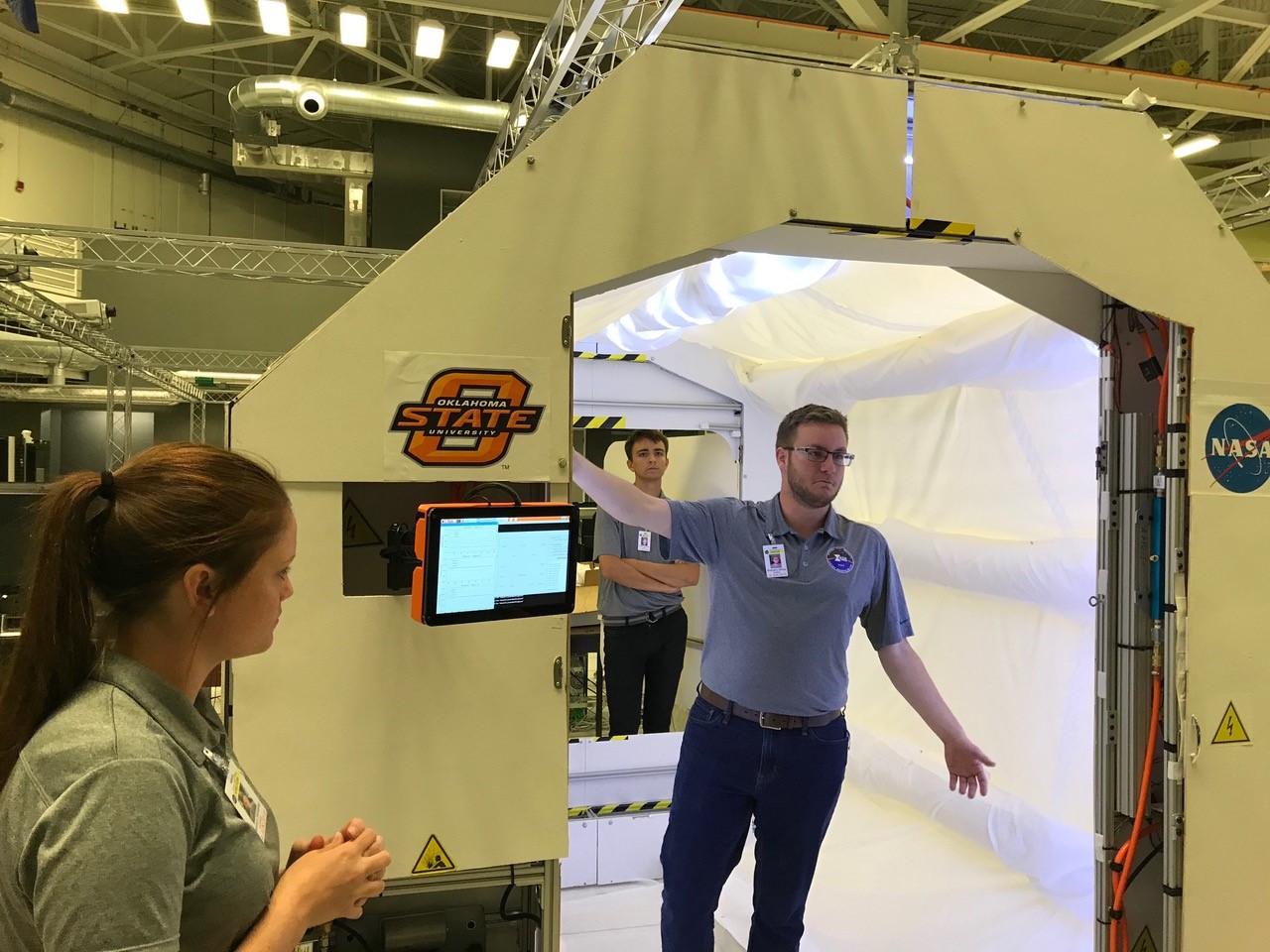 Who knows? The Space Cowboys' IDEA system might just get to "see what spring is like/On a-Jupiter and Mars."
RELEASE CONTACT: Jeff Hopper | CEAT Marketing | 405-744-2745 | jeff.hopper@okstate.edu