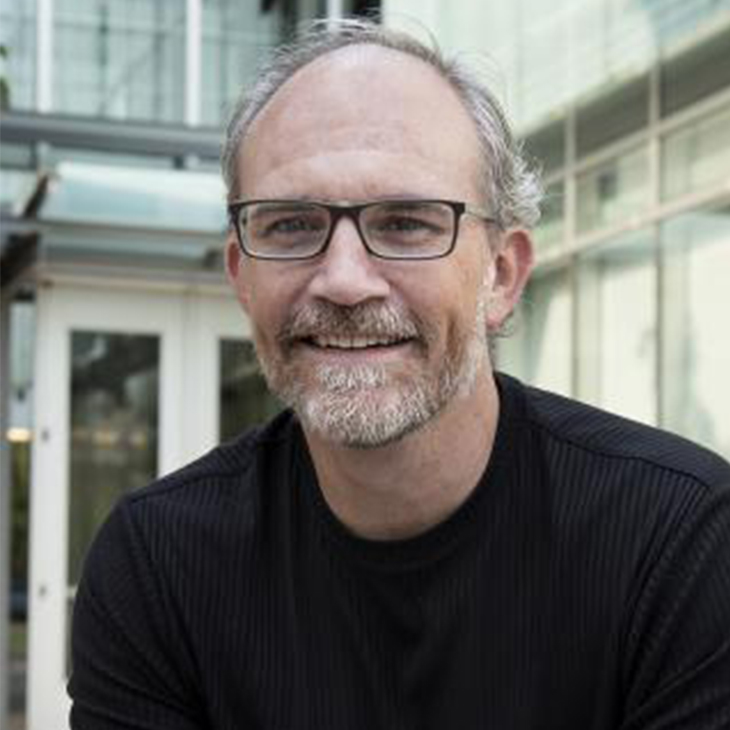 Architecture faculty member recognized with 2020 Humanities, Arts and Design Award
Monday, February 24, 2020
Jay Yowell, an assistant professor in the School of Architecture, was awarded a 2020 Humanities, Arts and Design grant from the Office of the Vice President of Research in February. The HAD grants are awarded to tenured or tenure-track faculty in the areas of humanities-, arts- and design-based disciplines. These researchers are awarded one-year grants of up to $10,000.
Yowell was awarded the grant to fund his research into what he calls MycoMasonry, which is the use of mycelium in construction materials, specifically bricks. Mycelium is the root structure of a fungus, commonly mushrooms, which can be molded into almost any shape. The process consists of creating a mold of the desired shape, and allowing the mushrooms to bloom and mycelium to grow around the mold. Then, after seven to 10 days the mycelium would be ready to remove from the mold and be baked to remove moisture to make the developed structure rigid.
There are several companies that already use mycelium to create packaging products for electronic items, furniture kits, etc. Research has already been done investigating the use of mycelium based building materials. While the mycelium products prove to have more compression strength and better insulation properties than bricks, the products do have a short life span, approximately 90 days.
Yowell hopes that with the vast natural resources available to people in this region of the country will lead to a new combination of materials that could prove to be more durable than current materials used in the production of mycelium based products. He believes that working in conjunction with other faculty researchers in other disciplines could lead to an advancement in the building materials industry.
This project will be broken into a three step process, according to Yowell. The first step will be research. He hopes to learn what organic material would be best to grow the mycelium. He wants answers to questions such as: is there a material that grows mycelium faster or makes it more durable? Can the abundance of clay available in this region be used as a good binding agent and help address the durability and strength of the mycelium bricks
The second phase will be testing different formulas for bricks, and once a viable formula is discovered, begin thorough testing of its capabilities.
The third step would be to have an actual structure built out of mycelium bricks that could be used as a display model for interested parties, as well as a prototype to gather data from and further refine formulas and production processes.Possibly the most important aspect of this project is the idea of furthering sustainability efforts in building materials. Sustainability and alternate resources are being sought by other industries, and building material should be no different. If a company could save resources by using "grown" building materials, why not? "I hope that's what this is for the building industry," Yowell said. "A different way of thinking for creating building materials."
RELEASE CONTACT: Jeff Hopper | CEAT Marketing | 405-744-2745 | jeff.hopper@okstate.edu