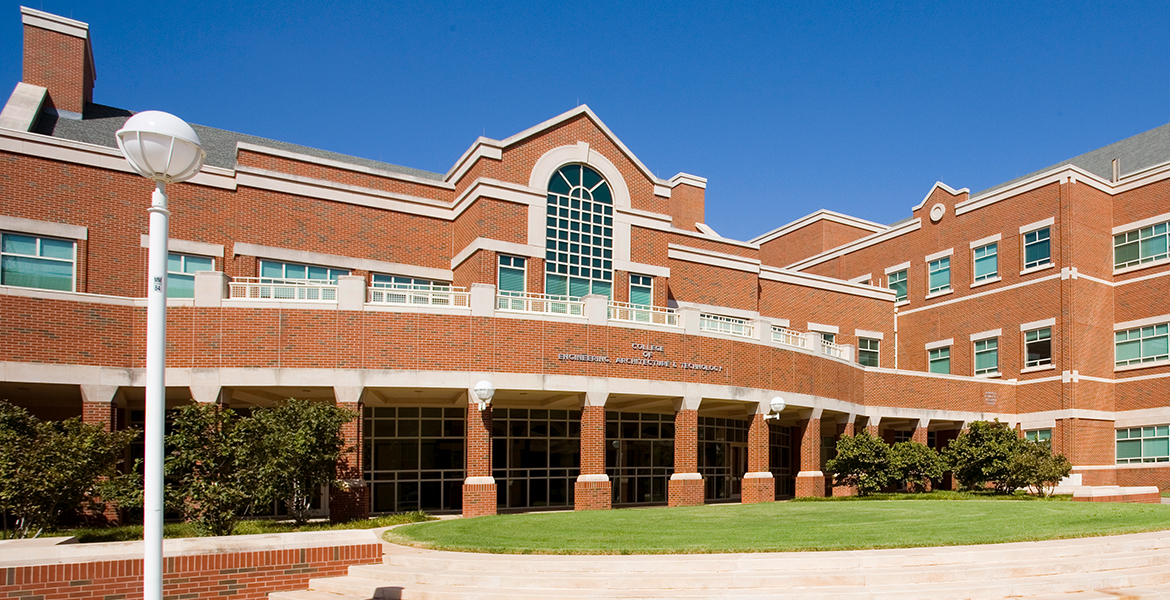 CEAT's online graduate programs rank among the top in the country
Monday, January 13, 2020
According to the U.S. News and World Report, Oklahoma State University's (OSU) College of Engineering, Architecture and Technology (CEAT) ranked 17 in the country for online engineering graduate programs overall and 13 for such programs for veterans.
This is the third year in a row that CEAT has ranked in the top 20.
The annual ranking system analyzes all qualifying programs across the country based upon set criteria and then calculates a cumulative score based on those criteria. For the 2020 awards the criteria and their weight are as follows:
Engagement (25%) – the amount of interaction and accessibility between students and faculty members.
Faculty credentials and training (25%) – measurement of the quality of faculty academic credentials and the institutions resources for training the instructors in distance learning.
Expert opinion (25%) – A survey of high-ranking academic officials in engineering is used to account for intangibles that aren't reflected in other statistics.
Services and technologies (12.5%) – a review of the services and technologies available to distance learners both for coursework and for assistance in learning, career guidance or financial aid.
Student excellence (12.5%) – a measurement of student aptitudes, ambitions and accomplishments when entering the program. Also, a review of the requirements of each institution to obtain a distance learning degree.
"The CEAT online graduate programs are designed to provide working professionals access to advanced education and innovative concepts that will help them move to the next level in their careers," said Randy Seitsinger, CEAT's associate dean of academic affairs.
"These online programs mirror the quality of instruction by outstanding faculty for CEAT's on-campus courses and programs."
Nathan Cragun, the manager of CEAT Online Learning, believes that there are several factors that contribute to the program's continued accomplishments when compared to other programs around the country.
"We are fortunate to have exceptional faculty and staff who consistently strive to exceed the expectations of students," Cragun said. "They desire to help them achieve their academic goals and view them as an individual, not as a number moving through a process or system."
CEAT offers accredited, 100 percent online graduate degree programs designed specifically for engineers and scientists interested in accelerating their careers. Currently CEAT offers online graduate degree programs in Electrical Engineering (MEngEE and MSEE) , Engineering and Technology Management, Engineering Technology-Fire Safety and Explosion Protection and Industrial Engineering and Management.
To see the full rankings list, visit: https://www.usnews.com/education/online-education/engineering/rankings
RELEASE CONTACT: Jeff Hopper | CEAT Marketing | 405-744-2745 | jeff.hopper@okstate.edu